nouvelles des villes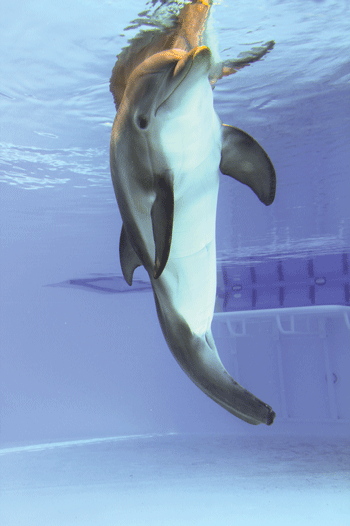 Ragin' Cajuns Win
Bowl Game
LAFAYETTE – For the first time in 41 years, the Louisiana Ragin' Cajuns football team played in the postseason, earning an invitation to the R+L Carriers New Orleans Bowl held on Dec. 17, 2011, in the Mercedes-Benz Superdome. With just 4 seconds remaining and ULL trailing by a point, Cajuns placekicker Brett Baer sneaked a 50-yard field goal inside the left upright for a heart-pounding 32-30 win against San Diego State.
"This game meant everything to our players. … It was a dream come true for them," head coach Mark Hudspeth said at the post-game press conference. "We didn't have one kid walk in late, even for breakfast, in preparation for this game."
The extra game punctuated a pleasantly surprising 8-4 regular season by first-year head coach Hudspeth – a campaign in which ULL defeated traditional Sun Belt Conference power Troy and hung tough with BCS schools such as Oklahoma State and Arizona. Not surprisingly, given the plethora of local talent on ULL's roster, the Cajuns offense and defense were led by two Acadiana standouts. Junior quarterback Blaine Gautier – who played his prep football at Lutcher High School in the River Parishes – threw for 2,488 yards in the regular season and compiled 20 touchdown passes to just five interceptions. On the defensive side of the ball, senior linebacker Lance Kelley racked up a team-high 107 tackles. The St. Thomas More grad also chipped in with three sacks, three interceptions and two forced fumbles.
The last time the Cajuns participated in a bowl game was 1970, losing to Tennessee State 26-25 in the now-defunct Grantland Rice Bowl held in Baton Rouge.
Montegut Dolphins Adopt
Famous Mascot
MONTEGUT – When it comes to mascots, the Montegut Middle School Dolphins definitely have bragging rights for a long time.
Following in the live animal mascot tradition of such colleges as LSU, Auburn and the University of Georgia, the middle school formally adopted a live dolphin. That alone is pretty cool. But here's the kicker: This dolphin is a bit of a Hollywood star.
Montegut's adopted mascot is Winter, the dolphin featured in the box office success Dolphin Tale, starring Harry Connick Jr., Ashley Judd and Morgan Freeman. The movie tells the story of a dolphin who lost his tail in a crab trap and the friendship a boy develops with the animal after the injury.
Winter is housed at the Clearwater (Fla.) Marine Aquarium and Hospital and visited with Montegut students via Skype during a December 2011 school assembly. Montegut students are able to check up on their new mascot via the Clearwater Aquarium Web site, at which there's a live feed looking into Winter's tank.
Children's Museum Construction Gets
Under Way
THIBODAUX – In late winter 2011, a ceremonial groundbreaking was conducted on the site of the Bayou Country Children's Museum in the Acadia Plantation development. The museum is scheduled to open in the fall of 2012.
The museum will be divided into nine exhibit areas, all of which tie into the aspects of life and culture found from the northern portions of Lafourche and Terrebonne parishes to the Gulf of Mexico. Preliminary exhibit plans include a sugar cane maze, an oil derrick structure, a shrimp boat, Jean Lafitte's Treasure Dig, an alligator Mardi Gras float, a Bayou Boogie exhibit complete with musical instruments used by Cajun and zydeco bands and a duck blind for spotting waterfowl.
Local schoolteachers are encouraged to use the museum as an educational tool, and museum officials have developed ways in which the exhibits can be incorporated into an elementary curriculum.
Grant Money Revives Downtown Building
OPELOUSAS – Thanks to a $10,000 grant from the Louisiana Main Street Restoration Program, a historic but unused downtown building will be receiving a second chance.
The Fa-Kouri Building, located on the 100 block of South Main Street, is in the process of being redone both internally and externally and could be partially used as a gallery space for local artist Jerome Ford, who currently uses the vacant building as a makeshift work studio. The restoration would be done in a manner that would not compromise the historical features of the property.
The building, which dates back to the 19th century, was most recently used as a men's clothing store before shutting its doors in the late 1980s.
Buildings eligible for these redevelopment grants must be located within a community's downtown district and be built before 1960 and cannot be used for residential purposes.
Schmidt Captures Local Color in His Latest Exhibit
LAFAYETTE – Through his paintings, prints and drawings, New Orleans artist George Schmidt captures Louisiana's colorful and often notorious history in his latest exhibit, Satire, Scandal and Spectacle, at ULL's Paul and Lulu Hilliard University Art Museum. The display runs through May 26 and features Schmidt's unique artistic interpretation of Louisiana tales, myths and – of course – characters; everyone from early explorers and settlers to politicians to normal everyday folk is depicted in his work.
Almost more stunning than Schmidt's art is his humor and self-deprecating manner. Under the bio section of his Web site, he writes: "In 1950, when George was 6, he won his first prize in the prestigious Pirate's Alley Children's Art Show in the French Quarter with an entry of a finger-painting of a fish. This is the only prize he has ever won in his life." The bio also humorously reads that at age 3, he re-created the stick figures used in Dixie Beer ads and that his mother deemed Schmidt "a child prodigy" upon seeing these drawings.
Schmidt's work is featured in numerous public and private collections in the U.S., Europe and Asia and especially in New Orleans. The artist maintains a studio and gallery on historic Julia Street in the Arts District of New Orleans.