Note de l'editeur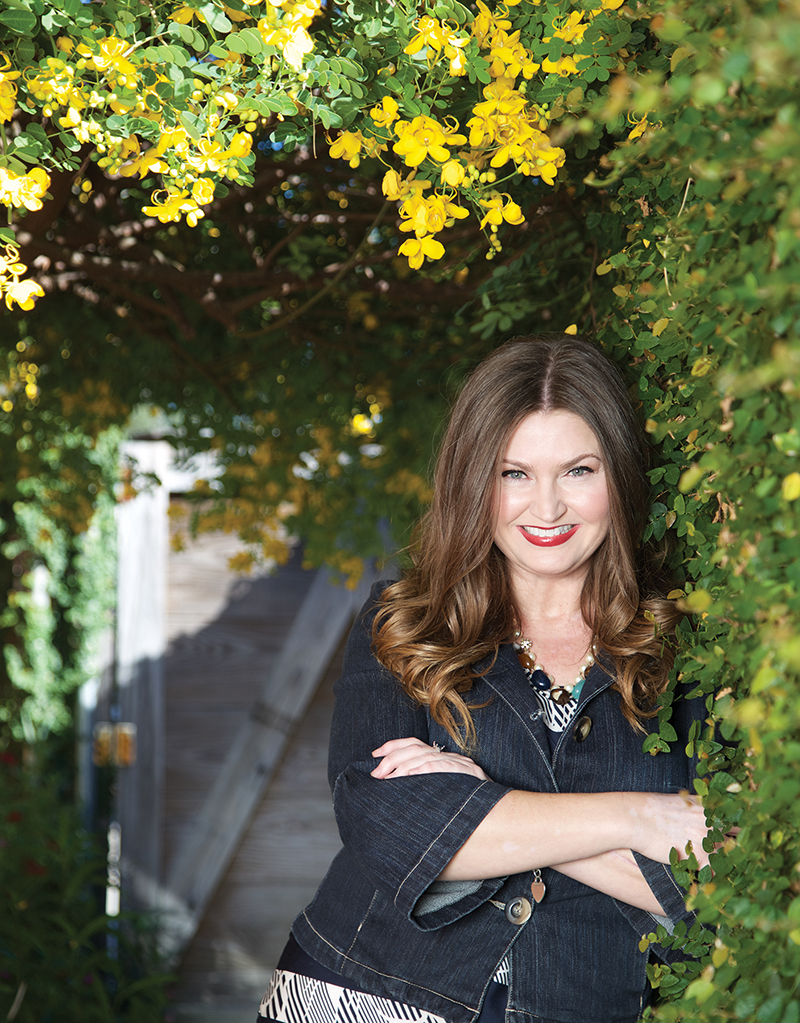 Perhaps you're the type of couple who has been daydreaming about and planning your wedding since shortly after the first date. You know exactly how the event will unfold, right down to tiny Tobasco bottle favors commemorating a romantic afternoon at Avery Island that ended in engagement. Or, maybe you and your betrothed are no frills types and really just aren't that into all of the wedding day hoopla, but you still want to give your friends and family a small, yet elegant ceremony and soirée to remember. Either way, we are certain you'll find the inspiration, ideas, advice and wedding professionals you need for a beautiful Big Day. From pre-wedding priming and primping to everything from the invitations and the location to the fabulous food and drink you'll serve your guests, there are so many options for couples getting hitched in Acadiana.
Lake Charles-based makup artist Jillyan Bevlaqua offers up tips and advice for a flawless face in "Make Me Up," on page 16. Turn to page 28 and satisfy your sweet tooth with cakes from area bakers that are simple, but sophisticated in "Stay Golden." In our fashion feature, "Garden Party," on page 36, the lush grounds and classic interior at the University of Louisiana at Lafayette Alumni House serve as the backdrop for a dreamy and romantic wedding. The seven gowns hightlighted in this eyepopping spread are the epitome of timeless elegance. For jewelry inspiration in "Pink, White & Blue," on page 44, we gathered classic pieces with pops of color and plenty of sparkle. We know, we know — it's all about location, location, location. Check out "Big Day Digs," on page 54 for a peek into seven luxe locales from across the region.
There truly is something for every personality and style. Second only to the actual ceremony, the food is what Acadiana couples care about most and we have you covered in "Bon Appetit!" on page 54. Can you say charcuterie?
As you can see, we have a lot to share in this issue of Acadiana Weddings. This is the first time it has published without first having run as a special weddings section in Acadiana Profile magazine. It is bigger and better than ever before, with more of the content that couples need to create an Acadiana wedding that will live on forever in their shared memories (and photo album). Everything in this magazine was created by people living and working in the region and focuses exclusively on people, products and places in Acadiana. There's no need to leave south Louisiana to plan your wedding, because it's all right here in your back yard. Where better to declare your love in front of loved ones than in the place that inspired Henry Wadsworth Longfellow to write his epic poem, "Evangeline"? It doesn't get much more romantic.
---
Keeping Calm
Four tips to banish Big Day jitters and actually enjoy your wedding
1: Take care
Exercise, eat nutritious food, get lots of rest and plan time for both fun and relaxation in the months leading up to the wedding.
2: Hail Mary
Don't be afraid to ask for help, either from the experts (a wedding planner) or friends and family.
3: Meal planning
Have boxed lunches or sandwich trays and other healthy snacks delivered to the location where you are getting ready for the wedding. A hungry bride or groom makes for a hangry bride or groom.
4: Uh oh!
Little (and big) glitches are going to happen in day-to-day life and in weddings — and that's OK. The point of celebrating your nuptials and boogying down at the reception is to share this special day with your loved ones. Laugh it off and enjoy the mental blooper reel.
---