No Sacrifice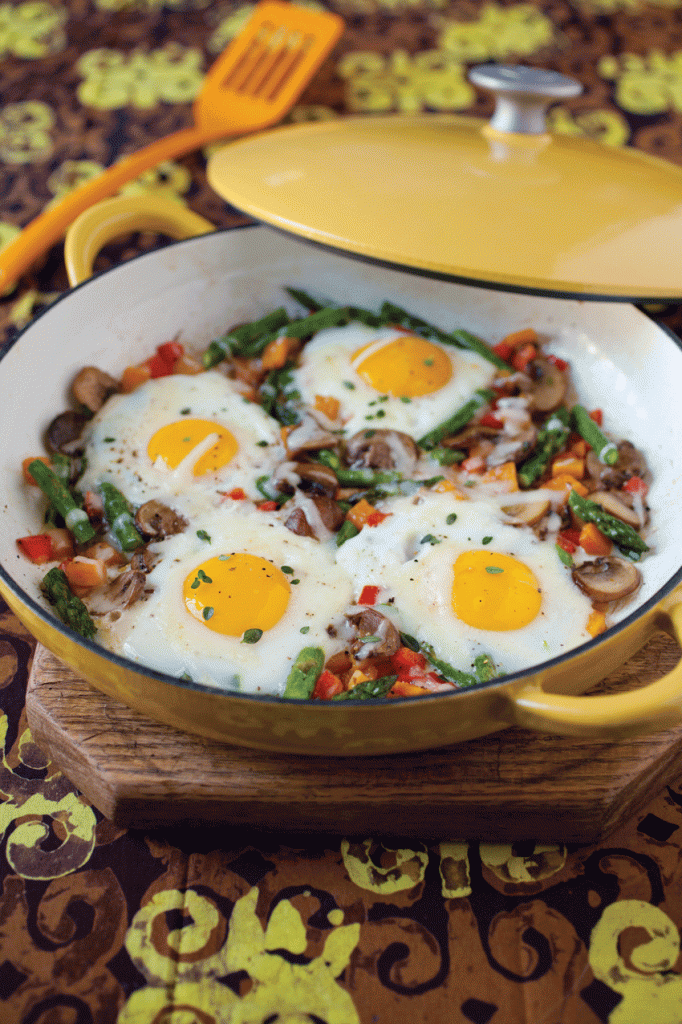 When I was a youngster and had to follow the strict Lenten rules of fasting, abstinence and repentance, I had no problems observing meatless Friday meals.
Well, allow me to clarify that. Most of the time my mother offered such seafood delights as crawfish étouffée, fried catfish, boiled shrimp or redfish court bouillon. Because I loved all of these dishes, I never felt like I was doing any "penance." Of course, sometimes when Mama had a busy schedule, she turned to those frozen fish sticks (ugh) and boxed macaroni and cheese (not really too bad) or tuna á la king served on toast (yucky).
As I grew older, I happily skipped through Lent observing those meatless Fridays by consuming oysters, crawfish and shrimp prepared any number of ways and again wondered why eating seafood was penance to anyone in Louisiana where we have such a great abundance of fresh seafood.
(For this reason I have come to observe Lent by performing tasks I absolutely detest, but I certainly will not bore you with details.)
I admit that from time to time I do get a great hankering for a big, juicy hamburger or a perfectly grilled steak, but I pull out some of my Lenten recipes and conclude that seafood is much better for me anyway.
Broiled Trout With Lemon Butter
6 trout (or any firm white fish) fillets, each about 8 oz
Salt and cayenne, to taste
1 stick butter, melted and clarified
3 tablespoons fresh lemon juice
3 tablespoons White Wine Worcestershire sauce
1 medium-size yellow onion, peeled and thinly sliced

Preheat the broiler.
Season the fish with salt and cayenne. Place in a shallow baking dish. Combine the butter, lemon juice and Worcestershire sauce. Pour over the fish. Broil for about 5 to 6 minutes, and then turn the fish over with a spatula. Scatter the onion slices evenly over the fish, and broil for about 5 or 6 minutes more. Watch carefully so as not to overcook. The fish is done when it flakes easily with a fork. Serve with pan juices. Serves 6.
Singing Shrimp
1 stick butter
1/2 cup chopped green onions
1 teaspoon minced garlic
1/2 cup sliced fresh white mushrooms
16 large shrimp, peeled and deveined
2 tablespoons brandy or dry white wine
Several dashes Worcestershire sauce
Salt and cayenne, to taste

Melt the butter in a large skillet over medium heat. Add the green onions, garlic and mushrooms, and sauté for 3 minutes. Add the shrimp, and cook, stirring often, for about 4 minutes or until they turn pink. Add the brandy or wine, the Worcestershire sauce and salt and cayenne. Cook for 2 to 3 minutes, stirring occasionally. Serve over toast points, in pastry shells or with pasta. Serves 2.
For a variation, add 1/2 cup chopped tomatoes with the brandy and add chopped fresh basil leaves when ready to serve.
Crab-and-Artichoke Soup
6 tablespoons butter
1 cup chopped green onions
1/2 teaspoon minced garlic
1/2 cup dry white wine
1 quart chicken broth
1 cup canned artichoke hearts (packed in water), drained and chopped
3 tablespoons cornstarch dissolved in 1/2 cup water
1 pint half-and-half
Pinch of nutmeg
1 teaspoon white pepper
Salt and cayenne, to taste
1 pound lump crabmeat, picked over for shells and cartilage

Melt the butter in a large, heavy pot over medium heat. Add the onions and garlic. Sauté for 2 minutes. Add the wine, broth and artichokes. Cook for about 15 minutes, stirring occasionally. Add the cornstarch mixture, and stir until the soup thickens. Stir in the half-and-half, and simmer for about 5 minutes. Add the nutmeg, white pepper, salt and cayenne. Add the crabmeat, and stir gently to mix. Serve hot. Serves 4 to 6.
If you like eggs and vegetables, here's a quick dish to prepare on a Friday evening. Serve it with toasted French bread slices – or any toasted bread for that matter.
Skillet Eggs
1 tablespoon butter
2 teaspoons olive oil
1/2 cup coarsely chopped bell peppers
4 large fresh white mushrooms, thinly sliced
1/2 cup chopped cooked asparagus, squash, tomatoes or green beans (or a combination of any of these)
4 eggs
Salt and freshly ground black pepper, to taste
1/4 cup shredded Swiss cheese
Chopped fresh herbs, such as dill, thyme or basil
Heat the butter and oil in a skillet over medium heat. Add the bell pepper, mushrooms and whatever vegetables you have. Cook, stirring, for 1 minute. Spread the vegetables evenly over the bottom of the skillet. Drop whole cracked eggs over the vegetables, about 1 inch apart. Sprinkle with salt and pepper, and top with cheese. Cover, and allow the eggs to cook to desired doneness. Remove the skillet from the heat, and cut into pie-shaped slices. Sprinkle with herbs. Serves 2.
Shrimp, Tomatoes and Feta With Pasta
6 to 8 ounces angel hair pasta, cooked and drained
1 pound large shrimp, boiled, peeled and deveined
2 tablespoons finely chopped green onions
Pinch of dried thyme
6 ounces feta cheese, crumbled
3 to 4 Roma tomatoes, chopped
Salt and freshly ground black pepper, to taste
2 to 3 dashes of Tabasco
Olive oil, optional

Toss all of the ingredients in a large bowl. Drizzle with olive oil if you wish. Serve slightly warm or at room temperature. Serves 2.