My Toughest Case – Mental Illness & Divorce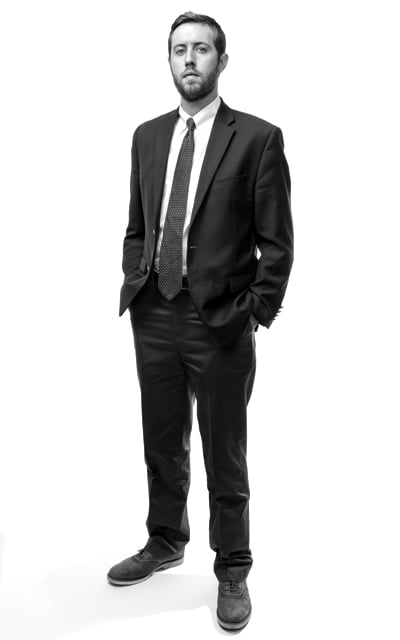 Hometown: Northampton, MA
Alma Mater: Ithaca College (2006); LSU (2010)
Firm: Sanchez Law Firm (Lake Charles)
Expertise: Family Law
Although Tom Shea of Lake Charles' Sanchez Law Firm says that family law can be a difficult field of practice that many attorneys avoid "like the plague," he loves it, especially areas relating to community property.
"I very much enjoyed all of my accounting, finance and economics courses in college," he says. "I was even on an intercollegiate Accounting Jeopardy team, which is every bit as nerdy as it sounds."
This interest has served him well, especially in one of his current cases, which he says count among his most complicated to date. His client is a woman who had been "interdicted because of mental illness just a few weeks before her husband filed a divorce suit," he says. "The parties owned a business, and questions related to business valuation and ongoing business operation have been the major issues."
Although he initially felt worried about the case since his client's medical condition would make it difficult for her to help him get a good handle on the situation, especially the flow of money, he was relieved to find that his client's son, who had been appointed as her curator, "really stepped up to the plate," Shea says. "Throughout the case, which has been on-going for a couple of years now, he has helped me gather documents and piece our complete case together little by little. I know that we've both worked incredibly hard on the case, and though there has been lots to do, it has felt like a great collaboration the whole time."
Although the case is in its final stages of resolution, Shea says he is hopeful.
Shea says the appeal of Sanchez Law Firm is that it is "small and specialized. We can be as flexible as we need to be, and I think that allow us to nimbly change our systems when we need to do so," he says.
As for law as a practice, She says that while it can be "a little intimidating to know that people are counting on you to handle some very difficult problems, […] if you work hard consistently, try to keep improving everyday, and treat all people with respect (even those on the other side of cases), great things will happen," he says. "That may sound a little hokey, but I do believe it."