Louisianians of the Year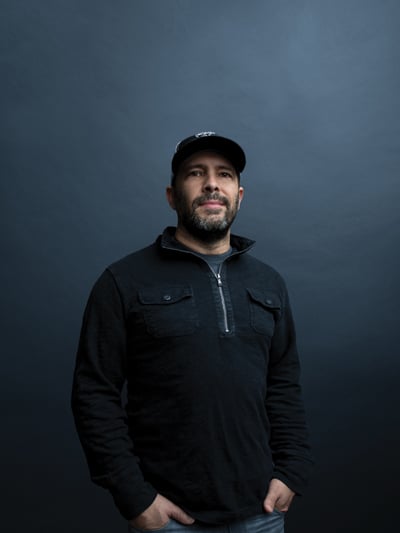 Each year, the Louisiana Life editors compile a list of Louisianians who stand out above the crowd. Artists, sports figures, medical professionals, volunteers, politicians and entertainers are a few of the groups we consider during the arduous process. There are always a few no-brainers, such as Louisiana native Coach Ed Orgeron who, after serving as interim coach, was named head coach at LSU. His contributions to the team, Louisiana sports and the game in general are already vast and we envision more great things to come. If it were possible, we would have tracked down the entire "Cajun Navy," but since there are so many selfless individuals who set out to help their neighbors in need during the flood, we picked someone from their ranks to represent the whole. Not surprisingly, he gave the credit to his fellow volunteers. It's challenging to narrow it down to just eight people when there are so many worthy individuals in the state who are changing lives, making a difference in their chosen field and contributing to the good of society or to Louisiana culture. With all of that in mind, we present the people who made us stand up and take notice in 2016. Thank you to this year's Louisianians of the Year for sharing your talents with Louisiana and sharing your stories with us.
— Melanie Warner Spencer
---
Community Service
Rob Gaudet
In the face of a flood, Noah built an ark. Rob Gaudet and the many volunteers with the Cajun Navy used an App.
As record-breaking mid-August rainfall mercilessly hammered a large swath of South Louisiana — most notably East Baton Rouge, Livingston and Ascension Parishes — Gaudet applied his tech savvy (he's a dot-net engineer by trade) to help with the effort to organize a floating rescue militia of boat-owning volunteers cleverly known as The Cajun Navy.
Via social media arenas like Facebook, a GPS phone app, and a phone app that worked almost like a citizen's band (CB) radio, the volunteers spun a logistical miracle in short order — assembling a rag-tag relief unit that saved thousands of stranded residents and animals from despair — and did so in a non-disruptive manner to the efforts of local authorities and the Coast Guard.
"They just wanted help, and they wanted somebody to hear them," Gaudet says of the people saved. "I kinda stood back, and looked at what was going on from a top-down view and said to our group, 'Let's meet at Cabela's.'"
From the parking lot of the outdoors equipment superstore, heroes like New Orleans resident Shawn Boudreaux teamed boaters from places like Houma, Chalmette, Violet, Thibodaux and Lakes Charles with local deputies and began answering digital cries for help: social media tips directly or indirectly from those in need.
"Through hundreds of boats, we saved thousands of people," Gaudet says. "But technology really enabled it….We had (makeshift) dispatchers sending boats to go save people from their kitchen tables because of technology."
Once the rescues were over, the effort didn't stop. In fact, it still hasn't. Many of the Cajun Navy pilots, fueled on adrenaline, soda, coffee and a lack of sleep, assisted in the cleaning and gutting of houses. Now, several months removed from the flood, the volunteers are chipping in when they can on the rebuilding effort.
Gaudet reluctantly became the face of the Cajun Navy, giving interviews to national news organizations and publications. To him, though, he was just a "cog in the wheel." Still, Gaudet didn't back down from the spotlight and encourages others from the Cajun Navy to share what they've seen as a way to bring attention to a nameless disaster many believe the media largely ignored. In continuing relief efforts for flood victims, Gaudet and crew are morphing the same tenets start-ups use in crowd-funding campaigns into a philanthropic platform called Crowd Relief.
"We saw how citizens in a flash, could get up, get together and save people, so we're building technology and tools to enable that, and people are very excited," Gaudet says. "Our objective is not to compete with any of these long-standing (charity) organizations. It really isn't. But technology is what enables and changes the way citizens can engage in the time of disaster….It's a social movement. It's not Louisiana; it's not the United States. It's anywhere you have citizens who care about each other, it can work."
By: William Kalec
---
Cuisine
Chef Hardette Harris
Shreveport's Chef Hardette Harris is equal parts chef, educator, activist and food historian. But she'd rather be thought of as a cheerleader for North Louisiana cuisine.
After spending 13 years in Texas pursuing a successful career as a private chef, Hardette Harris was surprised to return to the Shreveport area in 2013 and find numerous local restaurants promoting Cajun and Creole cuisine. At 45 years old, she'd come home to Louisiana to be closer to her aging parents, who live in Minden. She'd grown up eating fried catfish caught from Dorcheat Bayou and collard greens picked from local gardens — she didn't have any childhood memories of boudin balls or jambalaya.
"Collard greens with smoked neck bones, hot-water cornbread…I want people to feel the same excitement eating these foods in North Louisiana as they feel when they eat gumbo in South Louisiana," Harris says. "My whole goal is to put these items in people's mouths and say: 'Here it is. Taste it. Take pride in it'."
To achieve her goal, Harris led the charge to establish the Official Meal of North Louisiana, which was approved by the Louisiana House of Representatives and State Senate as House Concurrent Resolution No. 88 on April 29, 2015. (The meal consists of more than 30 items including staples like fried catfish, black-eyed peas, hot water cornbread and sweet potato pie.) Since then, her life has been a whirlwind of cooking demos, classes and volunteering. She's proud of her work as an instructor at Renzi Education and Art Center in Shreveport, where she teaches after-school cooking classes for kids. Not only do students in her classes learn basic cooking skills, they also benefit from Harris's unfailing enthusiasm for North Louisiana cuisine.
"I tell the kids: 'If anyone ever asks you what we eat in Louisiana, you can say gumbo and crawfish, but name off some of those things that you ate at your grandmother's house, too'," Harris says.
Recently, Harris lent her culinary talents to an effort to promote an open dialogue on racism at the Reconciliation Dinner of Shreveport, an evening of food and storytelling inspired by a similar event held in Charleston, South Carolina. She's also partnered with local community gardens and farmers' markets to get more kids cooking. In 2017, she plans to write a book about North Louisiana cuisine.
"I do believe that something as simple as taking pride in the food that you grew up eating can make a big difference in the way you see the world," Harris says. "At the end of the day, that's all I'm asking folks to do — just be proud of the food."
By: Chris Jay
---
Medical
Andrea Normand
While there may not have been a red carpet, or reporters from around the world calling out, "Who are you wearing?" the easiest way to explain the Nightingale Awards that took place on March 5, 2016 for the 15th time is that it is the Academy Awards of nursing in Louisiana.
Andrea Normand, named RN of the Year at the Nightingale Awards that night, was 2016's most celebrated leading lady.
Currently the nurse educator at Our Lady of the Lake Pediatric Emergency Department, Normand is responsible for educating all new and nurses at the 20-bed facility that serves approximately 30,000 children a year.
"We're part of a Level II Trauma system and we also have a significant psych population and handle all of the pediatric sexual assault cases in a nine-parish area," Normand says. "We do a lot and it's my job to make sure that every single one of our approximately 50 nurses is completely up to date on the latest clinical diagnostic and evidence-based medicine at all times."
Normand was introduced to a lifestyle of service by her mother while growing up in Plaucheville, Louisiana. The oldest of six children — with five younger brothers — Normand says her mother's work as a public health nurse in a small town meant that patients, including many that were mentally disabled, would often come to the family's home to receive necessary shots and medical advice.
"For some, going to the clinic was a really anxiety-provoking experience, so they just came to our house to get care," Normand says, She adds that her mother also ran multiple clinics in the area including one for children who were physically disabled. "She was active in nursing for 50 years."
Normand is actually closing in on that impressive achievement herself — with 45 years now in the profession.
"I remember watching the dynamics of the situation as my mother would work with people. Seeing that difference she was making all the time in people's lives," she says. "I knew I wanted to do that too so I started nursing school at Our Lady of the Lake in 1968."
Normand has been with the hospital ever since. Fourteen years ago, the decision was made to make the pediatric ER part of Our Lady of the Lake Children's Hospital. Normand served as the ER's director for seven years following the move.
With four children and 10 grandchildren, however, Normand says she happily gave up the director job for her current role seven years ago.
"There's different stages of life, and of nursing," she says. "Years ago I loved taking care of patients, but now my work is with the nurses. With them, I stress the importance of treating not [only] the illness, but [also] the patient. This is a relationship-based job. You can't just be medically competent, you have to treat the whole person."
By: Kimberly Singletary
---
Education
Kelly Stomps
For Kelly Stomps, love is the key to being a great teacher. "Love your students, love your subject and love the teaching profession," says Stomps.
As a child growing up in Alabama, Stomps suffered from frequent ear infections that caused her to struggle with hearing and speech. In spite of — or perhaps because of these obstacles — she discovered strength in music, crediting one of her early elementary school teachers, Cheryl Wall, as one of her most empowering mentors.
"By the time I was in high school, I knew that I wanted to become a music teacher," says Stomps, who has now been teaching for 16 years —14 of which have been spent at Woodlake Elementary School in Mandeville.
"I knew that my raison d'etre would be music, as this is what had helped me uncover the keys to success," she says.
In 2016, Stomps received recognition for her hard work, as the recipient of the Louisiana Teacher Of The Year award.
"I have been blessed to teach over 3,500 students," she says. "No matter where I go in my community, I will see current and former students, along with their families."
Many of her students have continued to explore music.
"I recently ran into a parent whose two children are now in the LSU Tiger Band," she says. "I could not be more proud to hear of their successes."
Stomps keeps a busy schedule, teaching seven music classes a day to children ranging in age from kindergarten to third grade. She also works with kindergarteners who need extra support in reading.
"For all educators, there's a lot of work that must take place outside of the classroom," says Stomps. "We have grade-level and committee meetings, lesson planning and preparing materials for classes and school events to promote family involvement."
In addition to these responsibilities, Stomps also plans, teaches and leads her students during all school performances. A firm believer in professional development, Stomps also serves as president of the Red Stick Orff Chapter, an organization dedicated to providing professional development for fellow music educators in South Louisiana.
"While this means my days, nights and weekends are full, I know that the extra work is making a difference for all of my students," she says. "Without a doubt, it's my students that keep me in this profession. Their joy, excitement, curiosity, hope and love remind me daily that being a teacher is the greatest profession in the world."
By: Sarah Ravits
---
Art + Culture
L. Kasimu Harris
Whether examining social injustice or delicious cuisine, L. Kasimu Harris entertains and enlightens with his storytelling.
New Orleans native L. Kasimu Harris is an artistic Renaissance man. Some artists like to stick to one medium. But not Harris, who works in photography, video and writing. Above all else, he considers himself a storyteller.
"Sometimes you need different means of communicating or creating," said Harris. "It's almost like being fluent in various languages."
One of Harris' passions is using photography to create constructed realities. "War on the Benighted" is a story told through still photography about a group of students who are frustrated with the state of education. They stage a non-violent coup d'etat at their school. Harris himself worked as a teacher for six years and was frustrated at the lack of arts funding in public schools.
"War on the Benighted" highlights one of Harris' favorite themes: underrepresented communities. In a video piece called "A Blackness Continuum," Harris examines how the deaths of black men have been a spectacle throughout American history. When the lynching of African-Americans was a common occurrence, it was done without judge or jury and it was meant to be a public display.
After the 1950s, lynchings stopped, but a new form of public spectacle has replaced it. Since smart phones and social media make it easy for anyone to record and share videos, the public is now exposed to the killings of black men by police officers.
Harris has screened "A Blackness Continuum" in New Orleans and as far away as Brighton in England. The feedback has been positive. Former New Orleans City Councilman Oliver Thomas told him that some things you see and others you feel and "A Blackness Continuum" is something you feel.
Harris' talents aren't directed solely at social justice issues. He has also worked as a journalist. He wrote a feature on yaka mein for Edible New Orleans that has been selected for the collection Best Food Writing of 2016. He is also the assistant director of communications at Dillard University.
When he's not creating, the 38-year-old Harris spends his time with his partner Ariel Wilson and their 4-year-old son. He's an avid fan of jazz and the New Orleans Saints. But like any good storyteller, he relishes interactions with others.
"I'm always on a quest to get out of my comfort zone," said Harris. "I like hanging out with people who are smarter than me."
By: Fritz Esker
---
Conservation
C.C. Lockwood
Louisiana's natural habitats are part of the state's rich culture and photographer C.C. Lockwood's passion is documenting them.
It's easy to take beauty for granted when it's in one's own backyard. Louisiana author and photographer C.C. Lockwood has made a career out of opening people's eyes to Louisiana's natural beauty.
In Lockwood's new book, "Louisiana Wild," he photographed over 350,000 acres in 33 parishes that have been protected or restored by The Nature Conservancy. He approached the project with boundless enthusiasm.
"I was like a dog behind a counter in a butcher shop," said Lockwood.
The Cypress Island Preserve, an area surrounding Lake Martin near Lafayette, is one of Lockwood's favorite spots in the state. It's home to a wide variety of animal life from nesting egrets to herons to alligators. He's also fond of the Abita Creek Flatwoods, which feature long-leaf pine trees. These pines are often referred to as the "wood that built America." The durability of the wood caused developers to relentlessly chop down these pines, which is why the conservancy targeted them for protection.
A native of Fort Smith, Arkansas, Lockwood did not always have his eyes on a career in nature photography. He arrived in Baton Rouge in 1967 to study architecture at LSU. He changed his major several times before settling on finance then quickly decided he did not want to work in an office, so he journeyed to the American West to take pictures of wildlife.
During these expeditions, the self-taught Lockwood realized that photographers were not devoting much attention to Louisiana's wildlife and natural beauty. So he returned to photograph the Atchafalaya Basin.
Lockwood is a passionate supporter of conservation and preservation in Louisiana. He said everyone can take simple steps to help the environment like recycling and walking instead of driving.
"It starts with just learning about nature," said Lockwood. "Get out in the woods and see how it works."
The 67-year-old Lockwood opened a new gallery in St. Francisville in December. In 2017, he plans to begin work on his next book, which will focus on sustainable agriculture. He said it will probably take him two years to finish the book.
When he's not taking pictures of nature, Lockwood enjoys spending time with his wife Sue and his two stepsons. His favorite hobby is white water rafting. He has taken 34 white water rafting trips to the Colorado River in the Grand Canyon.
By: Fritz Esker
---
Public Health
Dr. Larry Hollier
From LSU to the Mayo Clinic, New York City to Harvard and Scotland, Larry Hollier's 40-year-journey in medicine has taken him back to New Orleans as chancellor of LSU Health Sciences Center.
One of the few things Louisiana residents likely agree upon is the need for better healthcare. With the openings of the new University Medical Center and the new VA complex, LSU Health Sciences Center hopes to improve both the city's healthcare and its economy. At the center of these efforts is LSUHSC chancellor Larry Hollier, MD.
Last year, Dr. Hollier oversaw the opening of LSU's new teaching hospital, University Medical Center. It's an achievement he's proud of for a number of reasons. There's state-of-the-art equipment and technology. Rooms are built with patients' comfort in mind. Beds have their own digital scales so patients don't have to be forced out of bed to be weighed. Rooms feature sofa beds for family members to sleep in overnight. The hospital also features over 30 in-patient mental health beds, which Louisiana desperately needs.
"We're very pleased," said Dr. Hollier. "We've significantly expanded patient care in a new, modern facility."
Dr. Hollier also takes pride in the hospital's emphasis on collaboration. In the past, many hospitals would rigidly separate departments. For example, a heart patient would see a cardiac surgeon, a cardiologist, an imaging tech and a vascular surgeon — but they would all be working individually. UMC groups doctors and professionals together by programs, instead of separating them by departments.
Despite the considerable time demands his administrative work places on him, the 73-year-old Dr. Hollier is still a practicing vascular surgeon. His surgical career spans 40 years and has taken him from New Orleans to the Mayo Clinic to Mt. Sinai in New York City to Harvard, Glasgow and more. The work still remains fresh and exciting to him after four decades.
"I really enjoy taking care of and interacting with the patients and their families," Dr. Hollier said.

Though a lot of progress has been made in New Orleans healthcare, Dr. Hollier said many improvements are still on the horizon. The site of the former Hotel Dieu will be renovated and expanded to turn it into an advanced training hospital.
"We still have a lot of development left to do and I'm excited to be a part of it," Dr. Hollier said.
When he's not working to improve healthcare for Louisiana, Dr. Hollier enjoys spending time on Lake Pontchartrain and the Gulf of Mexico in his powerboat.
By: Fritz Esker
---
Sports
Coach Ed Orgeron
Born and bred an LSU fan, Coach Ed Orgeron is fulfilling a lifelong dream as head coach of the Bayou Bengals.
Louisiana's signature college football program will have a Louisiana boy at the helm for the foreseeable future with Larose native Coach Ed Orgeron, aka "Coach O."
Orgeron grew up as a fan of LSU football and described the head coaching position as his "dream job." He took over as interim coach on Sept. 25, 2016, after the firing of longtime coach Les Miles. He led the team to a 5-2 record in his interim tenure, during which, LSU set team records for most offensive yards in a game (634 vs. Missouri), longest touchdown (Derrius Guice's 96-yard run vs. Arkansas) and most rushing yards in a game (Guice's 285 yards vs. Texas A&M).
Orgeron is a favorite among the players. After LSU defeated Texas A&M in their final regular season game, LSU senior Duke Riley tweeted a video of the team in the locker room chanting "Keep Coach O!" When the interim tag was lifted, former LSU standouts Marcus Spears and Matt Flynn also tweeted their enthusiastic support of the decision.
Orgeron played as a defensive lineman at Northwestern State from 1981-84 before moving into a 33-year coaching career. Before his tenure at LSU under Coach Miles as defensive line coach, his coaching jobs included a stint at USC as a defensive coordinator and an interim head coach. He served as the head coach at Ole Miss from 2005-07 and a defensive line coach for the Saints in 2008.
While Orgeron is popular in the locker room, he still has big shoes to fill. His two predecessors, Miles and Nick Saban, both brought national championships to Baton Rouge.
"My goal is to build a championship program fast, very fast," Orgeron said at a press conference after accepting the full-time position. "And I understand the expectations of LSU and I invite them because I have the same expectations of myself and my staff."
In an era of college coaches who can sometimes seem bigger than the program or their players, Orgeron approached his appointment with grace and humility.
"It's not about me, it's about the people of Louisiana, it's about LSU, it's about all of us pulling together, one team, one heartbeat," Orgeron said at his press conference before shedding tears. "It's never going to be about me and I'm never going to make it about me."
By: Fritz Esker
---