Lettres d'Amour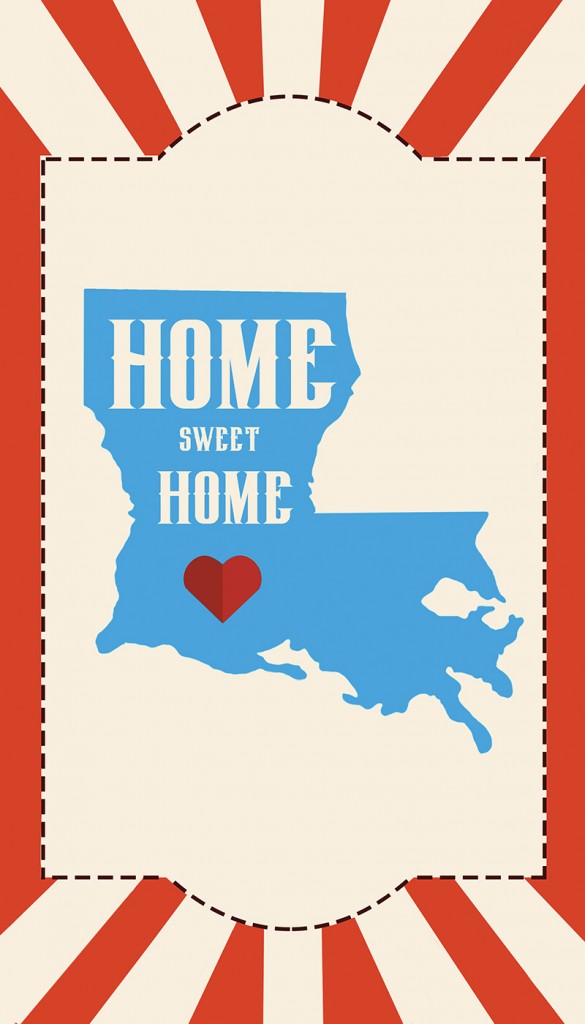 Definitely an acquired taste.
That's the inescapable conclusion of one who didn't grow up here but has dwelt here for 30 years, gradually transitioning from outsider to insider.
Ironically, I was born in Baton Rouge, in the very hospital where Huey Long expired, so I'm legitimately a Louisiana native. But nine months later my family migrated to Fort Worth, Texas, where I grew up, completed college, married and became a newspaper reporter.
Fate carried me to Fort Benning, Georgia; Washington, D.C.; Panama, Asuncion; Paraguay; back to D.C.; then Austin, Texas, where I remarried, began raising a family, completed my doctorate and relished covering the Texas Legislature for a weekly.
I grudgingly left Austin for Loyola University in New Orleans, where my Louisiana indoctrination included little zaps of culture shock, like seeing hard liquor sold in grocery stores. ("What?")
Three years later, in 1989, I eagerly joined the faculty at the then-University of Southwestern Louisiana, now UL Lafayette. Again, there were cultural adjustments. Some were easy, such as the food, especially boudin, and the music.
I mastered my adaptations of gumbo and jambalaya. I reveled with the throngs at Festivals Acadiens et Creoles and Festival International. I wrote features about Acadian culture for out-of-state newspapers. I hosted out-of-state friends, taking them to Lafayette's Acadian Cultural Center, the Tabasco plant on Avery Island, the venerable, moss-festooned Evangeline Oak in St. Martinville and Olde Tyme Grocery for poor boys. (Those who return inevitably insist we go to Olde Tyme.)
But there were four nagging negatives: the humidity, the mosquitoes, the lack of craft beers on tap and — well — the flatness. The westward view from the I-10 bridge over the Mississippi is like the horizon of an ocean. I'd regularly make pilgrimages to Austin, the Ozarks, New Mexico or Tennessee, anywhere with vistas greater than 200 yards, cooler, drier air and brewpubs with an array of draft ales. In Fort Worth or Austin, I'd head to BJ's Restaurant and Brewhouse, and plead with them to open one in Lafayette.
I expected to retire in Texas, which offered hills, ales, drier air and fewer mosquitoes.
Didn't happen.
Though I never truly sank roots here, my children did. This was where they grew up, this was their home, and now three grandchildren are growing up here, too.
Then, the laws changed and LA 31 and Parish Brewing came into existence, and when BJ's opened a franchise a mile from my Lafayette house, it was a clear sign from Heaven that I was meant to remain.
But when I stand before my Maker, after I thank Him for an eventful life and apologize for my transgressions, I'm going to add, "However, Sir, about the humidity and mosquitoes…were they really necessary?"
---
About the author Robert Buckman, Ph.D, is a retired journalism professor at the University of Louisiana at Lafayette, a freelance writer and Vice President of the Louisiana chapter of Society of Professional Journalists.