Lettres d'amour: Southern Comfort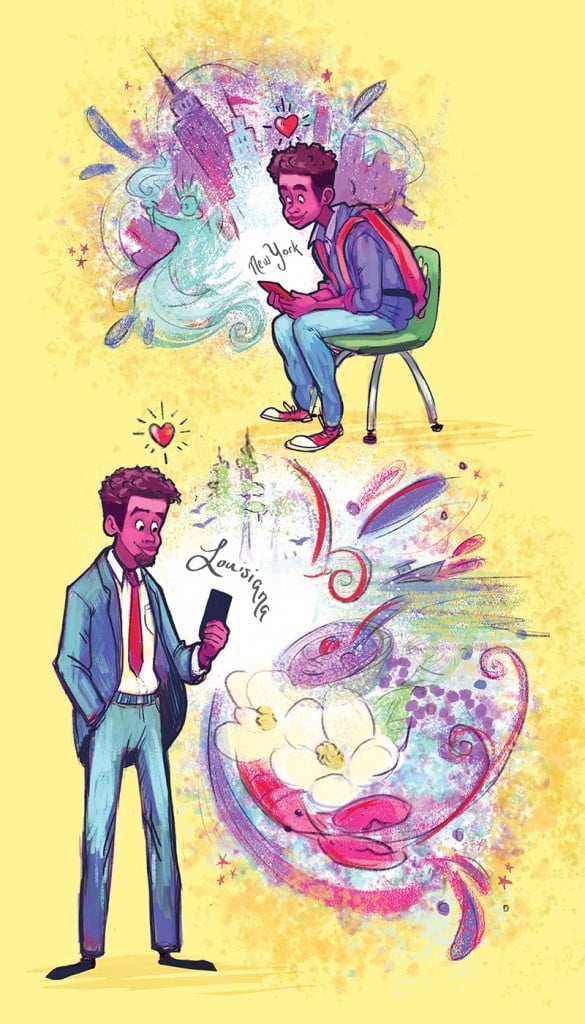 The irony of South Louisiana's beauty is that it can't go unnoticed, but it can easily be undervalued.
There's so much food, music and culture to digest, but for someone that's been in these swampy lands all of his life, I didn't have much hunger for it.
My lack of appetite for home stemmed from the life plan I drew up and tweaked while in high school. I wasn't sure of exactly what I wanted to do in life, but I was ultimately convinced that it couldn't be done here at home in Louisiana. My teenage self just knew that if I, a young black man, wanted to be anything, I would have to move away. Regardless of how much I love good seafood, trail rides and swingin' out, there's one intimidating character flaw that Louisiana shares with the rest of the country but tends to hone a little more: the black man's plight. Having experienced and witnessed that plight was enough reason for me to believe that home wasn't good enough, and it was detrimental to the young me seeing this dream of "southern comfort" being sold and realized by a lot of my peers while it felt so unattainable for someone like me.
So I graduated high school, packed up and started this nomadic period of my life trying to find a new home with as much beauty as Louisiana but with more support and resources to help me fulfill my ambitious dreams. I left home knowing that it was beautiful but not fully understanding its value. The resources and support, I found abroad. I found beauty as well, but it wasn't Louisiana beauty, and no matter how many places I voyaged to, I couldn't find any place that felt like Louisiana felt. It was silly of me to think that Louisiana's beauty was in direct correlation to the swamps and that no other place felt like home because it didn't have a bayou and a pirogue. Although partially true, I realized that the beauty I saw in Louisiana wasn't just nature or the food. I realized that it was a mix of a lot of things, just like a gumbo where every single ingredient matters. The beauty lies in our food, culture and music … our festivals, basins and bayous … economy, schools, teams, art and community.
Most importantly, Louisiana beauty lies in our family. The way we come together and combat plight, illness, gentrification, natural disaster loss, economic recessions and opposing sports teams is what makes Louisiana truly beautiful. Now that I no longer undervalue the beauty of home, I've returned. I can fight the plight I once feared along with my peers at home while in southern comfort.
---