Lettres d'amour: Old Songs and Old Cypress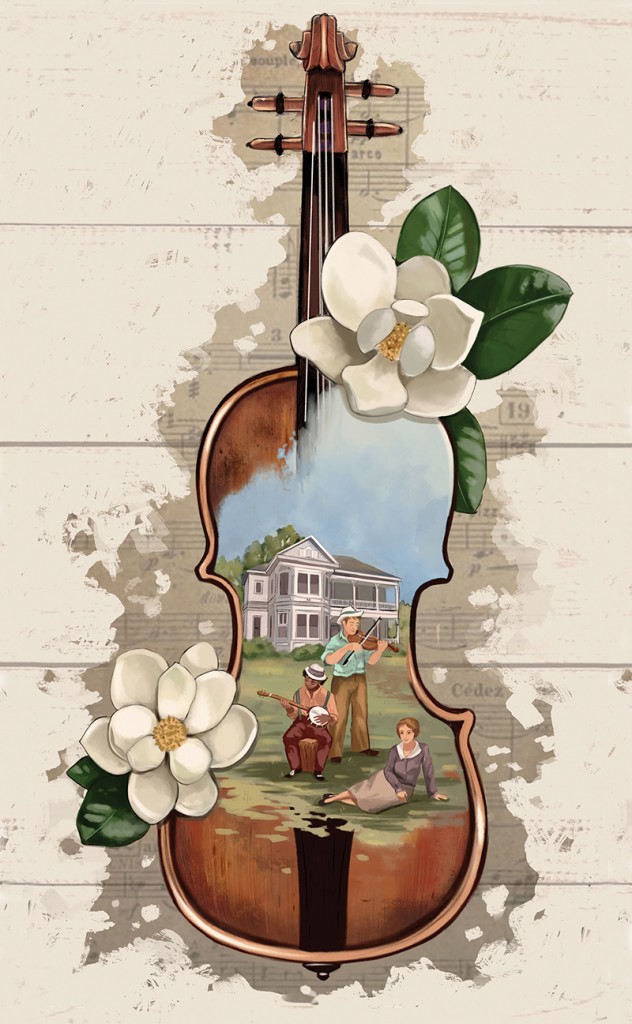 I'm a folklorist by training, and explaining what that means can be tricky. One way to say it that folklorists often deal with lost things.
The hard truth is that, as society evolves, things fall by the wayside, often beautiful things. We misplace them, forget why they matter, or lose our will to appreciate their glory. Anyone who lives in Acadiana knows this.
We have a beautiful culture; made even more ironically lovely by the fact that so much of it is falling away before us. The last echoes of native French, for instance, whether Cajun or Creole, still hover about us — in the voices of our grandmothers, in the phrases turned and tucked into our speech, in the intractable accents and curious place names and the ceremony of festival stages. This disappearance aches with beauty. My own true love has been for the forgotten songs of our terrain. I spent a good decade studying songs recorded in this area in the 1930s. Many had survived in people's minds since the 14th century, passed down by word of mouth as the spoken literature of the people. Six hundred years of singing, preserved through unimaginable poverty, warfare and social upheaval.
Though these songs lived in the Acadiana countryside in the 1930s, things changed abruptly. Television hit 20 years later, and radio was already ascendant. Within a few decades, these songs had mostly vanished. The mental technologies that people used to memorize hours of song and story, to entertain and teach their families and friends on dark nights on the Cajun prairie, gave way to more convenient technologies.
At the Center for Louisiana Studies, where I work, our ironic task is to use modern technologies to make these lost thing found, or at least findable. Technology destroys, of course, but it can also safeguard and create anew. Our highest aim is to return an ancient song to the voice of a young singer.
The Center is also restoring the historic J. Arthur Roy House at the corner of Johnson and University. Roy was a prominent Lafayette businessman and big supporter of the university. Like old songs, our remaining old cypress homes challenge us with their majesty. They are built of sturdier stuff — old growth wood that is as light and strong and resilient as an unforgettable melody.
Off the ground on brick piers, the Roy house has staved off rot, but it's a lost soul of a structure — forgotten behind a few haphazard water oaks. It's an easy place to forget, to relegate to the romantic fringes of our consciousness. But look at it long enough, contemplate its craftsmanship and its lost beauty, and it's a hard thing not to love.
These are a few of the reasons, therefore, that I love these things. This is why we are building what we are building — an honored house of old cypress and forgotten songs, a portal into the past and an open door for the curious souls who will always seek those beautiful things that are lost.
About the author: Dr. Joshua Caffery is a Grammy-nominated musician and producer and the author of two books, Traditional Music in Coastal Louisiana: The 1934 Lomax Collection, and In the Creole Twilight. He is currently the director of the Center for Louisiana Studies at the University of Louisiana at Lafayette.