Lettres d'amour / Lost and Found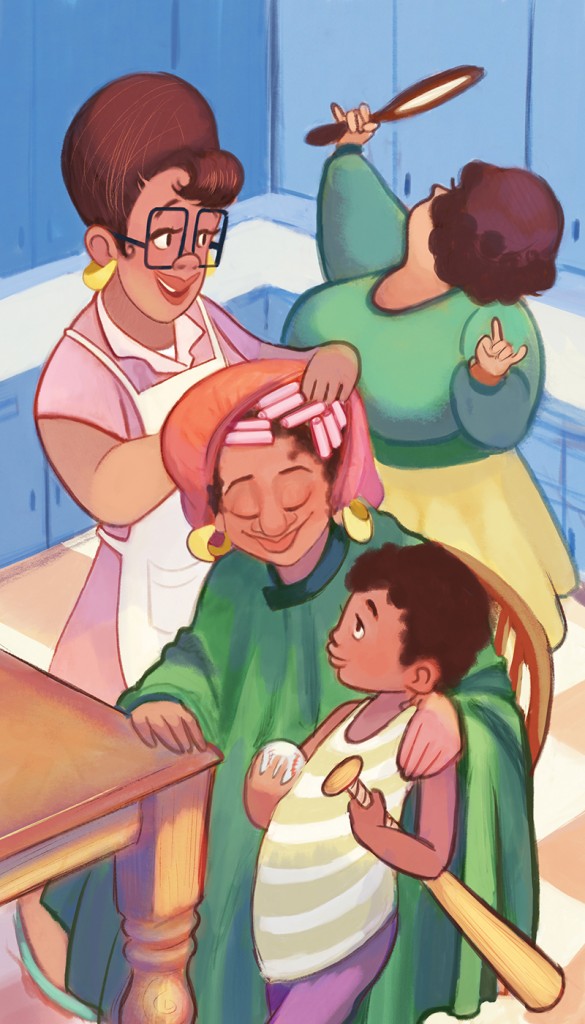 By
Herbert J. Wilt

I was reared by my grandparents in Breaux Bridge in St. Martin Parish. It was there I heard, on a daily basis, the Kréyòl language spoken by all who came to visit. Throughout my childhood, the Kréyòl language was the form of oral communication used with family members, neighbors and peers. It was very natural to communicate using English and Kréyòl depending on the environment I would encounter. I recall, during my elementary school years, groups of student would communicate in Kréyòl prior to the start of school, at recess and immediately after the ringing of the bell for dismissal. I also recall listening to conversations by many women who came to my grandmother's kitchen to have their hair done. I would listen as my grandmother and the ladies discussed the situations or topics of the day. I was in the next room where I heard clearly the oral Kréyòl language being spoken. It was an exciting time.
I remember finding a French grammar text that belonged to my aunt. She attended Southern University and possibly studied French. I was intrigued by what I saw but was unable to read it. I never saw anything written in Kréyòl, but wondered what that might look like if it existed. It didn't occur to me to document anything until I began working in the public school system when I began to teach Spanish. I was determined to create lessons based on what I heard while growing up in my community in Breaux Bridge. The problem that I encountered was how to represent the written Louisiana Kréyòl language. I focused my attention on using some of the vocabulary found in the Haitian Creole dictionary created by Dr. Albert Valdman, 1981. The Haitian Creole seemed to resemble the Louisiana Kréyòl used in the conversations I was accustomed to hearing by folks. This was quite an undertaking and very intriguing to me.
I began to create written Louisiana Kréyòl lessons containing expressions for greeting and taking leave of, color, numbers and conversations. They were published in the monthly "Creole Magazine" created by Dr. Ruth Foote. The goal was to validate Louisiana Kréyòl as an oral and written language and to preserve its usage. To date, these lessons, with modifications, are found in a book entitled "Ti Liv Kréyòl." This guide is the work of Adrien Guillory-Chatman, Oliver Mayeux, Nathan Wendte, and me, Herbert J. Wiltz, with illustrations by Jonathan Mayers and designed by Irina V. Wang. I use the guide to teach an eight week Kréyòl course in Lafayette to anyone interested in learning about the Kréyòl language. Portions of the guide have been utilized by students at North Lewis Elementary School in New Iberia, incorporating Louisiana Kréyòl into their French Immersion curriculum. I envision the creation of a Louisiana Kréyòl curriculum that will be used by various learning institutions as a vehicle to preserve the Louisiana Kréyòl language.
---
About the author Herbert J. Wiltz is a retired educator who taught French and Spanish at various grade levels (4th-12th) and schools for 33 years. He is one of the founding members of C.R.E.O.L.E., Inc. (Cultural, Resourceful, Educational Opportunities towards Linguistic Enrichment) and currently serves as vice-president. One of the goals of the organization is to preserve language and culture as they exist in Louisiana. He is one of the moderators of La Tab Kréyòl, a Kréyòl language round table at NUNU Collective in Arnaudville (featured on page 62). He is attempting to preserve and develop the Louisiana Kréyòl language. He is presently teaching Louisiana Kréyòl.