Les Artistes: It Starts at Home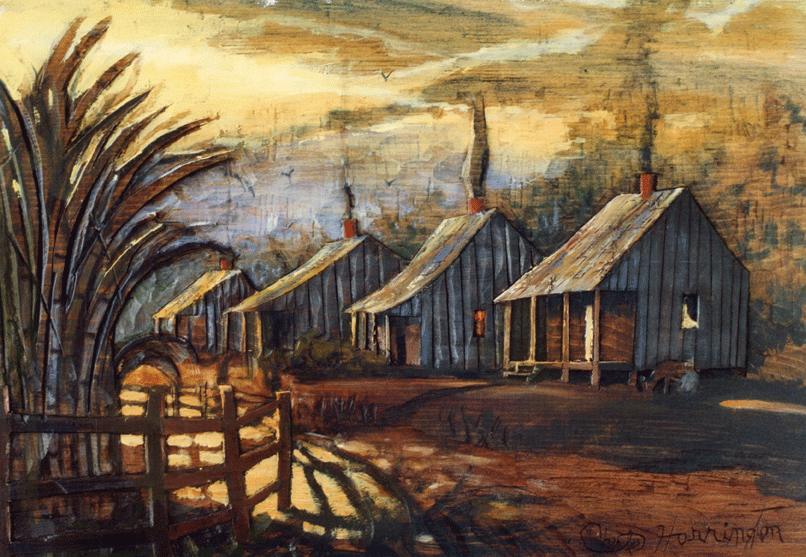 Inspiration for the rebirth comes atop Rose Hill, high ground suitable for burying the dead.
It's Christmastime 1968, and the joy of the season is somewhat tempered by the malaise blanketing Chestee Harrington's art career. Still in her 20s, she's a wound-up veteran mother of three/volunteer art instructor at the local community center. Her work – impressive to friends and novices – fails to wow her inner critic. The texture, Harrington laments, it's just not … it's just not doing what she wants.
"I'd been globbing paint, manipulating it for a long time," she says. "And it never came out just right. Then, all of a sudden, it's like a flash of light happened."
The best present Harrington receives this season isn't from Santa's sleigh but rather the mangy trunk of a Ford Mustang – five or six ink-stained wood blocks. Her brother, Herschel, is home for the holiday break after a semester studying commercial art up north. Like many poor college students, he stretches his Christmas budget by giving Harrington a homemade gift, a self-portrait.
"I was floored," she recalls. "I asked him, 'How did you do this?'"
He explains it's a wood-block print, but Harrington still doesn't quite get it, so Herschel tells his sister to come outside. He pops the trunk. Harrington snatches a wood block, hoisting it like a trophy.
"This is it!" she exalts.
"No, it's not," Herschel replies. "You don't understand …"
"No, you don't understand," Harrington snaps back. "I got this. I got this. No, Herschel, I got this."
"No, you see," Herschel interjects, "this is the thing you …"
"No," Harrington interrupts. "I know what I'mma do. Lemme go do it."
And with that, Harrington's off – racing down the dirt road, past Rose Hill Cemetery, fueled by this epiphany. She reaches the lumberyard and asks the owner for a chisel. He pulls out an 8-inch carpenter's chisel.
"Not like that," Harrington says. "I need an itty-bitty chisel."
The owner thinks for a second, looks around and fishes out a curved Japanese gouge chisel from the pencil holder on the front desk. "It's perfect," Harrington says. "How much?"
"He says to me, 'Aw, shucks, you can have it,'" Harrington remembers. "I insisted I pay, though, because I told him: 'I'm going to make a lot of money from this little chisel. So, please, I need to pay something for it.'"
Harrington gave him a nickel.
From that 5-cent investment sprouted the budding beginning of one of the most accomplished female artists in Acadiana, with more than 50 solo exhibits and 40 group shows.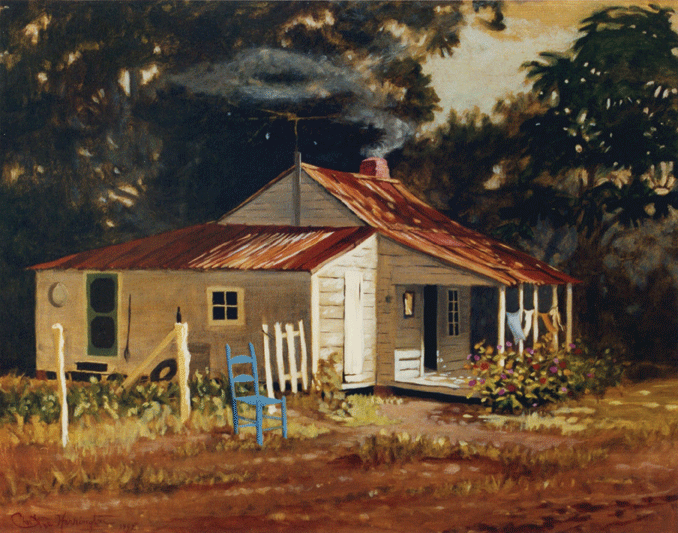 Most artists have a signature style; Harrington has a signature technique – literally carving out her own niche in the media of wood polychromatic bas-relief (painted and stained wood carvings that project a 3-dimensional effect) and wood-block prints.
Harrington's collection decorates domestic and international galleries and the personal collections of A-listers: Brad Pitt, Gerald Ford, Spiro Agnew, Jenny Craig and the McIlhenny family, to name a few. Within the year, the LSU Rural Life Museum will put on a half-century retrospective chronicling Harrington's artistic evolution by showcasing the fruits of this often-unforgiving labor.
"It's been a marriage, ever since that day [with Herschel] – there's pain, and there's pleasure, the ups and the consequences," Harrington says. "I've had to see a physical therapist, on and off, with the stress in my shoulders. If I carve for two weeks straight, I'll be in bad shape. … But when it comes together, it's like a conductor in a symphony. You have to tune up all your instruments and tweak it until you get on the same page and it's right. When the tone is there, it's exciting.
"This piece I'm working on right now is for an investment company in Houston … so for this last week, this orchestra has been playing – my own little personal orchestra."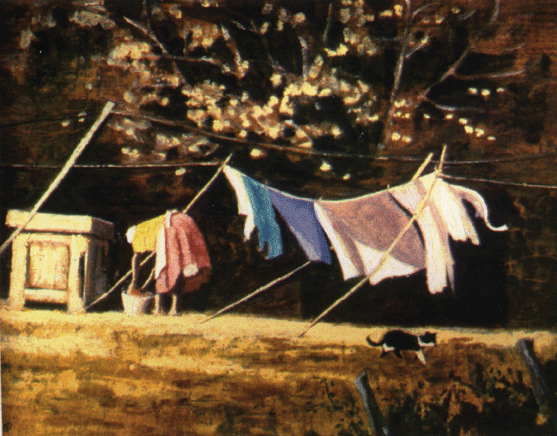 Harrington's courtship with various types of wood dates back to her early childhood, growing up in the Rose Hill section of New Iberia – the wrong side of the tracks, she says. The neighborhood was a sampler platter of races and ethnicities – Cajuns living next to Jews, who lived next to blacks, who lived next to Irishmen, who lived next to Germans – but a sense of community formed despite these differences because everyone was in the same financial boat.
Her father, also named Herschel, built their house in 1937, four years before Harrington was born. Out back, he slapped together a meager woodworking shop. Its door was always open. Once the family let a young man named Murphy squat there near the shop. Harrington recalls him cooking frog legs in a frying pan over an open fire and running inside scared as Murphy's dinner sizzled and danced beneath the heat. Another time, Harrington's father allowed a down-on-his-luck merchant mariner to crash in the shop until he got his affairs in order.
Hints of lacquer, walnut and oak hung in the air, but the unmistakable fragrance of cypress dominated them all. Even today, when Harrington steps into an old cypress home, the smell takes her back to that specific time and place.
"Dad's shop was a wonderful place full of sawdust and shavings and scraps of wood, and the aroma was just amazing," she says. "You'd open the door and it was just like 'wow!' – all these wonderful wood fragrances. My dad would cut out little images that I would draw – I'd pick up the little scraps of wood, and I'd draw little animals or fruit, and he'd cut 'em out for me on the band saw. To me they were little treasures.
"Anything I wanted to do, he'd always say: 'Well, gosh, I don't know if we could do that. But here; let's try,'" Harrington continues. "And he'd always accomplish it. That's why I always wanted to go further – to not just accept what I was doing as the best I could do – because if Daddy made anything possible, then maybe I could, too."
Her father fostered her expanding artistic horizons by taking periodic family day trips to museums in New Orleans and Baton Rouge – exposing all of his children to the vastness of styles and media. For artistic fodder, though, Harrington didn't have to venture far beyond her own backyard.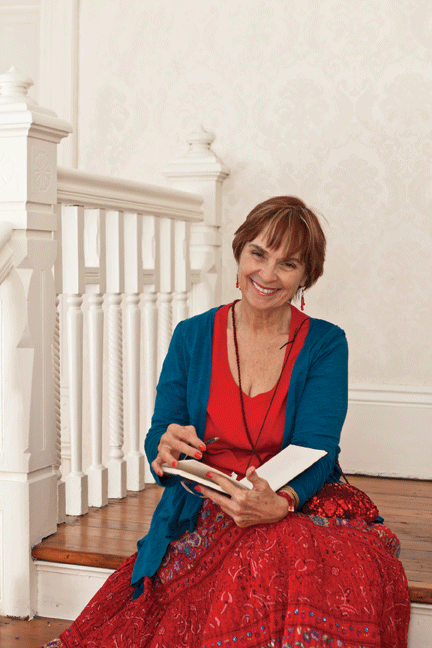 "I was always trying to express the people and that culture where I grew up," Harrington says. "It was so colorful and so rich – the contrasts between the people. That's why texture is and was such a big deal to me because to show the genuine character of these people, the piece has to have some feeling, some depth to it. Through textures, you're able to get the compassion and faith that exists down here and existed specifically in my neighborhood."