L'art: Worth a Thousand Words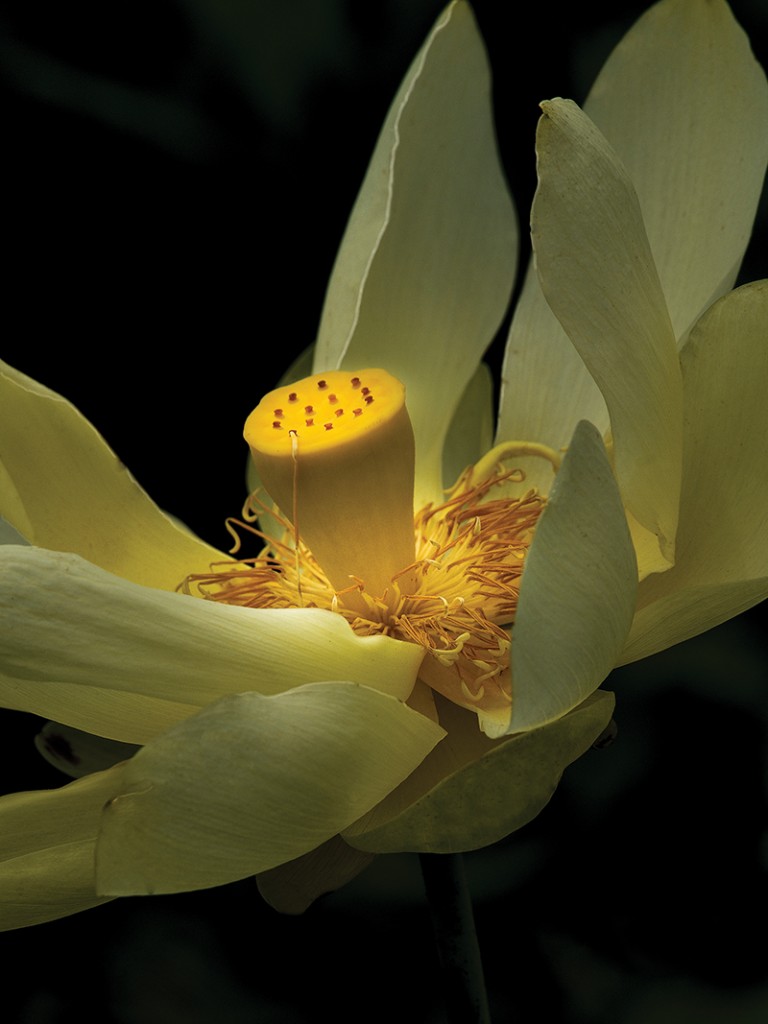 Worth a Thousand Words
Lake Charles photographer Tim Fontenot focuses his lens on South Louisiana's landscape of visual poetry
by john r. kemp portrait by Romero & Romero
As a 19th-century English poet once said, "Art is man's nature; nature is God's art." To Lake Charles photographer Tim Fontenot, capturing the beauty of "God's art" is a spiritual journey that has taken him from Southwest Louisiana's bayous and swamps to abandoned old farmlands that are slowly returning to their natural state.
"Landscape photography is my passion," says the 69-year-old Fontenot, who was born in Lake Charles and grew up in nearby Woodlawn and Moss Bluff where he now lives with his wife Gerry. "I am an artist. Creating art is what I love to do."
Fontenot's impressive photographs of the Louisiana landscape are about the natural beauty and visual poetry of the land. His images of a time-weathered barn decaying in a field near Bell City or a giant sunburst lotus floating on black water in Lake Martin or a stand of red cypress silhouetted by warm autumn sunlight are like sonnets to a poet. His images testify that few places outside Louisiana can compete with the beauty of a marsh glowing a radiant gold as blackened storm clouds approach or a brilliant sunset at Toledo Bend where blood-red clouds absorb that last burst of light as the burning waferlike sun descends below the horizon. To Fontenot, each moment in there is like a prayer.
"I see God present in nature more than anywhere else on Earth," Fontenot once said while reflecting upon that spiritual connection to the land. "His handiwork is all around me and sometimes I say out loud, 'Lord, You are somethin' else!' I want to create images that make him smile."
To capture those reverent moments, Fontenot prefers the warm light of early mornings when the natural world awakens in a mist with songbirds and the freshness of a new day. He also likes to shoot in late afternoons when the retreating sun throws long, hard shadows across the land.
"A new day," Fontenot says, "brings new adventures and new opportunities. The qualities of the morning light are softer with more quiet surroundings. I like late afternoons and evenings as well. The angles of shadows and light chasing each other reveal objects previously unseen. The light seems to be harder and it reveals details more readily than morning light. Evening light seems to fade into darkness too quickly. The longer I stay, the longer the exposures, and the more mosquito bites I collect."
tim fontenot / Tim-Fontenot.com