La Maison: Artists' Residency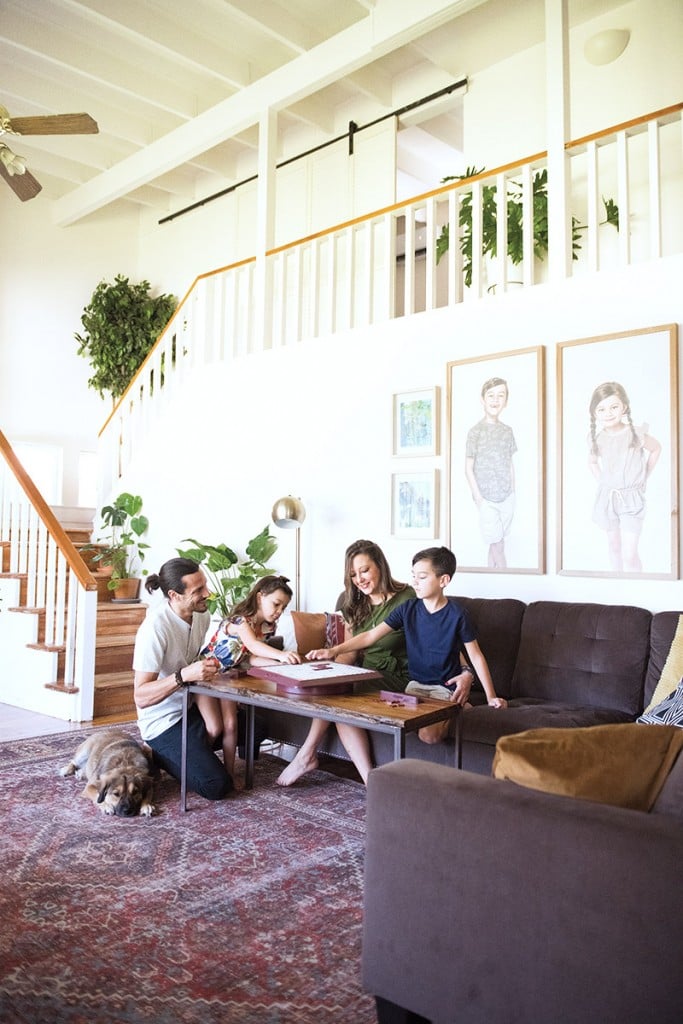 Celebrated as one of the most influential artists of the 20th century, Robert Rauschenberg left an indelible mark on the world through his boundary-pushing creative work. Although his collections are carefully curated in some of the world's most prestigious museums, one of his earliest pieces can be found nestled in a neighborhood near the Cajundome — a modest home he designed for his parents in the late 1940s.
The house stayed in his family until 2013, when a couple of young artists (and expectant parents), Kirstin and David Hebert, wooed Rauschenberg's sister into accepting their bid to purchase the property. Kirstin recalls sending her "this long text about how it was so much more than a house … that we would be living in a piece of his art, and that we wanted to grow our family here."
Since then, the Heberts — now a family of four — have painstakingly remodeled the home in the spirit of the artist, marrying their modern family's needs with their appreciation for the home as an architectural relic. 
The couple hired Zaunbrecher Design to help re-envision the facade, including a statement-making carport and bold accent colors. Kirstin says their guiding principle has been to think like Rauschenberg.
"If he would have designed the house today, what would he have wanted the house to be like?" says Kirstin.
The Heberts, who have taken on many of the projects themselves, say the renovation process is still ongoing and has brought unexpected twists and turns. They recently retiled their shower in preparation for a Lifetime movie to film in their master bathroom. However, there are certain imperfections they have embraced as part of the home's character. For example, the living room's picture window lets in a draft, but was such a significant part of the original design, they couldn't bear to replace it.
"Each stair step has a different height," laughs Kirstin. "Your muscle memory just learns it."
As photographers, the Heberts have been creatively moved since inhabiting the space. Kirstin, who also paints, found particular inspiration in Rauschenberg's "Combines." After inheriting an extensive collection of David's parents' National Geographics, she has begun her own collage series. One of her canvases now occupies the same nail hole above the fireplace where a Rauschenberg painting once hung.