Kirby Jambon, From the Bayou to the Seine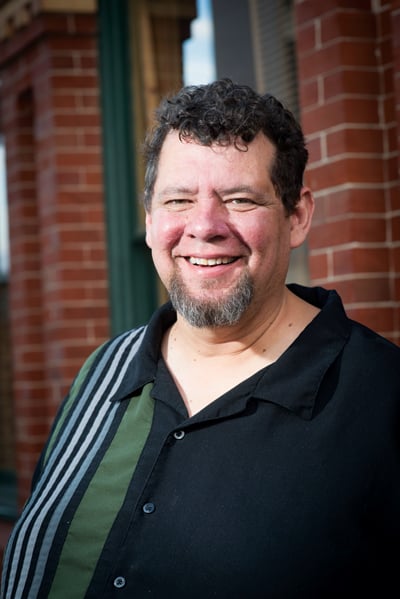 When James Domengeaux convinced the legislature to form CODOFIL, one of his dreams was that one day a Louisianian would be appointed to one of the forty chairs of the prestigious French Academy along the banks of the Seine River in Paris. This institution's mission, founded in 1634 by Cardinal Richelieu under the auspices of King Louis XIII, is "to normalize and to perfect the French language." In principle, its members, dubbed the Immortals, are representative of those who wield French with the most skill and elegance. They are not only famous writers like Corneille, Chateaubriand, Hugo, and more recently the former French professor at LSU, Assia Djebar. They are also historians like Georges Duby, scientists like Jacques Cousteau or politicians like Valéry Giscard d'Estaing. Some will remember this French President when he came to give a speech in Blackham Coliseum in 1976. Even though they were of different origins, such as Marguerite Yourcenar who was born in Belgium, Francis Chang born in China and Hector Bianciotti born in Argentina, they all had the French nationality and they defined, more or less, certain standards of language. All that changed recently with two major events.
First, the Québécois writer of Haitian origin Dany Laferrière was named, ironically perhaps, to chair number 2, the same formerly held by Alexandre Dumas, fils. Dumas' grandmother was a slave in Saint-Domingue. Dany is not the first black to serve on the Academy. That honor belongs to the great Senegalese poet and politician Leopold Sedar Senghor. What is new is that Laferrière has dual citizenship as Senghor and others did, but French is not one of them. A French institution, founded to bring together literature, laws and the country's identity around a single language has for the first time in 380 years admitted a foreigner to its ranks. The Academy has finally admitted formally that the French language belongs to other nationalities.
Finally, more important for us and what is closest to the dream of Domengeaux is that a Louisiana French writer has been recognized by the august Academy. Kirby Jambon, a French immersion teacher at Prairie Elementary in Lafayette received the Prix Henri de Régnier for the support of literary creation. Originally from Bayou Lafourche, Kirby paints images of our life, writing in our French. Here's a little excerpt: "Don't tell me you don't want me to sing/ Don't teach me you don't want me to dance/ I have been singing for a long time/ Even longer than I have been dancing/ … / We sing and we dance as we remember/ with all of our music, life is beautiful. " The Academician Marc Fumaroli read these lines in Jambon's second collection, Small Communions, in a plane back to Paris. Shortly thereafter, he contacted the French consulate in New Orleans to transmit his desire to honor a poet who writes in a French that had left France many years ago.
The French who colonized North America and who became the Acadians came from the Poitou region. Although the colony of Acadia was founded in 1604, the first 300 permanent settlers arrived in the LaHave in July 1632 under Isaac de Razilly's command. As for the land that became Quebec, history records the names of Louis Hébert and Marie Rollet as the first settlers who both arrived with their three children in 1617. I give these historical details to highlight the fact that the French language arrived in North America before the Academy began to decide what is good French and what is not.
We still do not have a Louisianian in the Academy, but we are knocking on the door. Besides Laferrière and Djebar, I had the pleasure of meeting two other Academicians when they were visiting Baton Rouge: Xavier Darcos, former Minister of Education and René Girard, the philosopher. The Academy is aware that Francophone Louisiana is alive and vibrant. And that its French is normal and the poetry of Kirby Jambon is perfect.