Jungle Boogie
A Ville Platte dinner club lives on in its clientele's fond food memories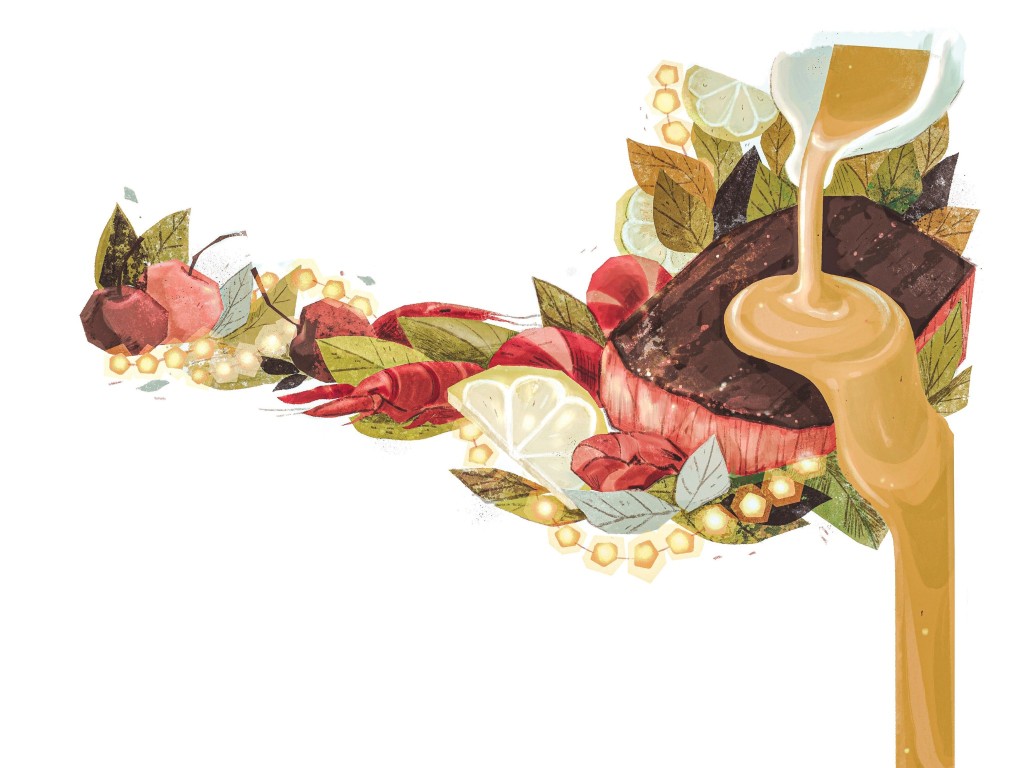 Like any sensible person equipped with functioning tastebuds, I love Louisiana cooking. The fusion of diverse ingredients and pepper-driven heat draws me like a moth to flame. During a span of seven years living on the Gulf Coast, I especially enjoyed visiting Evangeline Parish and Ville Platte. Forty years on, my memory has faded about many things, but a bygone restaurant and bar in Ville Platte named The Jungle Dinner Club — known for its outrageous décor and wonderful food — became a memorable favorite.
My usual order was a sirloin steak smothered in the best crawfish and gravy I've ever eaten. The bar sold a tasty, yet lethal drink made from equal parts alcohol and cherry punch. It made your ears ring and tongue grow thick and fuzzy. Those drinks took you to a completely different place mentally.
The Jungle was located in a rambling building on West Main Street. If you wanted a parking spot close to the blinking purple and gold neon sign, better get there early.
On one hot and humid September night, with my clothes stuck to me like plastic wrap, I headed into town to meet colleagues for dinner. As I idled past the place, an old man strolling by pointed and yelled, "Plenty parking just down there … easy walk to the front door." I waved, parked my car and headed inside along with my colleagues.
As we filed into the cool darkness, my friend Mary exhaled, "I can really use a drink." Ten minutes later, we sat enjoying ice cold beverages among the visual chaos of leopard print seat covers and Mardi Gras beads, while I dug into that delicious sirloin steak smothered in crawfish and gravy. The spices, textures and heat worked in harmony, and I ate until I was about to pop. My tablemates enjoyed similar dishes and cocktails, while I knocked back two of those "special" concoctions. Always a light drinker, I sat in an alcohol-induced cloud of happiness and everything was just fine until I tried to stand, pay my bill and leave.
Suddenly, my legs didn't work so good. The owner noticed me struggling to stand, put his hand on my shoulder and laughed, "Don't be in such a hurry … live music starts in 15 minutes."
Two hours later I rambled out into the humidity beneath the overcast sky, stinking of cigarette smoke and ears ringing from loud Zydeco music, but still feeling the fullness that comes from a satisfying meal. I made it back to my hotel without incident.
About five years later, I visited Ville Platte again. By then The Jungle had sadly closed. I like to think the owner decided to retire and catch up on his hunting and fishing. Forty years on, my memories of his crawfish smothered-sirloin steak hasn't faded.
Steve Cornelius has written three novels, a collection of short stories and a self-help book. His stories have been published by Mississippi Magazine and Mississippi Folklore. He lived in the Gulf South for nearly a decade and now lives near Huntsville, Alabama.