Go West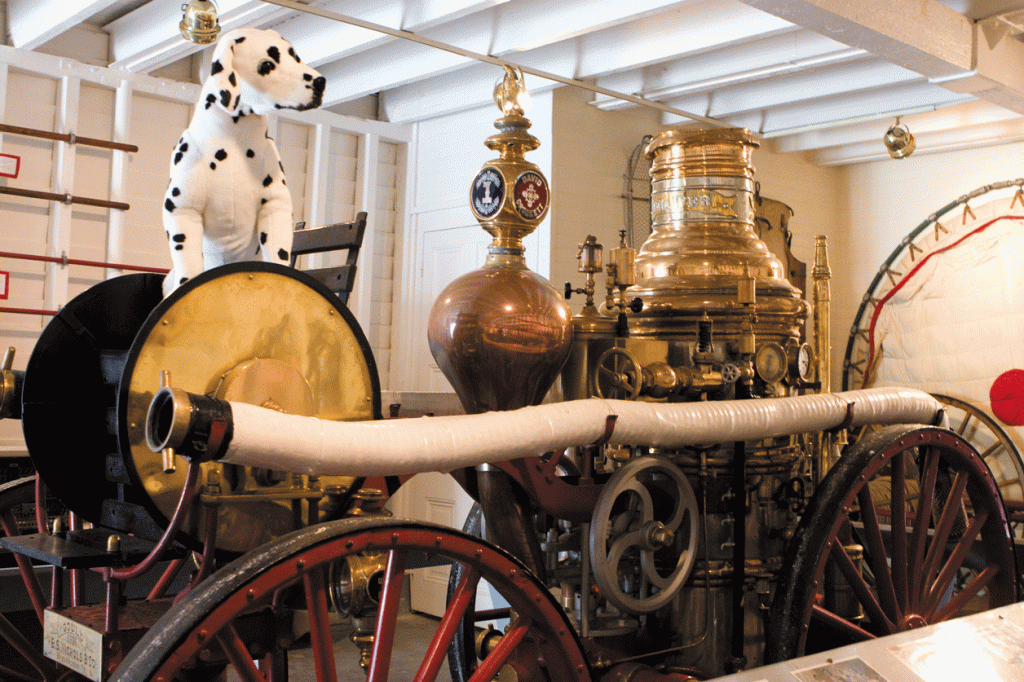 Like the Left Bank of Paris, there's another side of New Orleans you've maybe never suspected, despite the implication of those twin bridges and the Canal Street Ferry. They must go somewhere! Well, in the grand scheme of things, they're links to the other half of the continent, but for us it's enough that they lead to the riverside that Iberville and Bienville called the Right Bank, that New Orleanians call the Westbank, that Westbankers call the "Bestbank."
Visitors to New Orleans with time for exploring, or "green- seekers" heading for Lafitte National Park, should drop over or stop over, and from the French Quarter it's as easy as stepping aboard the ferry (which is free for pedestrians) for a Mississippi River ride to Algiers Point. Or for a buck you can ferry your car over so that after seeing Mardi Gras World and the Point you can visit the Westbank cities of Gretna and Westwego and head down to Lafitte National Park and the town of Jean Lafitte.
DONE GOT OVER
From the ferry landing it's just a few blocks upriver to Blaine Kern's Mardi Gras World. Blaine Kern Artists, designers of a half-century of New Orleans Carnival floats, has expanded in recent decades, first to other Louisiana and Gulf Coast parades and now to parade and theme park customers around the nation and the world.
The tour offers the excitement of fiber-optic lights twinkling from the largest trademark floats of the major Carnival krewes, the nostalgia of older float figures (such as the giant heads of early and contemporary celebs) and photo ops where you can pose in the headgear and other trappings of float riders. After taking a look at the artists and animators at work, hit the streets of Algiers Point, not only to experience the architecture (from antebellum Greek Revival to 1900s Victorian) but also to find landmarks of musical history from the early days of New Orleans jazz.
The 1896 Romanesque courthouse at 225 Morgan St. (whose old masonry stable houses the Algiers Museum) has stacks of free jazz map/brochures compiled by local historian Kevin Herridge (precursor to a book he's planning), as do most of the cafés and other "refreshment emporia" you might visit.
GRETNA GREEN
Leaving Algiers, thus entering Jefferson Parish, take the Westbank Expressway west and exit right on Lafayette Street, then turn left on 10th (passing the old Hook and Ladder Cemetery) to Huey P. Long Avenue in Gretna. This city flourished in the Long era, and today the avenue is the central corridor of its big National Register historic district.
First sightsee your way along the avenue's "linear park" to the Gretna Visitor Center in a 1906 Southern Pacific depot that faces Fourth Street from the median of Huey P. Long. Behind it are a vintage Illinois Central caboose and a block of sheltered parking, convenient to several surrounding points of interest.
Around the visitor center's iron stove, model trains and real railroading paraphernalia share space with maps and brochure racks, but the real treasure here is the history and lore to be shared by tourism coordinator Virgie Ott. She's a cousin-in-law of Gretna "favorite son" and Giants Hall of Famer Mel Ott, with enthusiasm to spare for other local luminaries such as '50s cowboy star Lash LaRue and rock 'n' roller Frankie Ford. Photos of black-clad Lash with his lethal bullwhip share shelves with Frankie Ford CDs (featuring such hits as "Sea Cruise" and "You Talk Too Much"), and a lifesize bronze statue of Ott by sculptor William Binnings faces Fourth Street at the entrance of the depot/visitor center.
While sharing lively conversation about Cousin Mel's 22 seasons, 11 All Star games and three World Series, Virgie will also explain why her early German community came to have a Scottish name and how the city was formed by the merger of villages, including Mechanikham, McDonoughville, Gretna and New Gretna, in 1913.
Now, with your map/guide to "Gretna Historic District Attractions" in hand, begin by walking one block to see artist Stuart Purser's small Works Progress Administration-vintage mural of Gretna river traffic. Called Steamboats on the River, it was recently moved from the old Gretna Post Office to the postal substation in the median at Third Street — a dandy brick 1901 Texas and Pacific depot.
Next comes the 1907 Jefferson Parish Courthouse, Gretna's City Hall since 1958, but walk past it and past the World War I memorial to climb the levee, perhaps for a quick round trip on the Gretna Ferry but at least for a park bench leveetop look-see. On the wet side is what muralist Purser saw 75 years ago but with bigger ships, and on the dry side is the dramatic view of the arch du triomphe and, beyond it, the stately centenarian seat of government with its lofty pediment and Corinthian columns.
A block beyond the depot/visitor center is an old government building at 519 Huey P. Long whose upper floors will house the new Jefferson Parish Museum after renovation, but the ground-floor German-American Cultural Center is open for business. Here you will meet German-born Gisela Meyer, who met and married Gretna GI John Meyer in 1963 and is now the cultural center's quadrilingual curator (German, English, Southern and N'Awlins). She radiates pride as she points out displays and tells of the German tradesmen (the "mechaniks" of Mechanikham) and prominent German innovators, restaurateurs and businessmen who helped build Greater New Orleans.
Descendants of those pioneers have filled the cultural center with treasures, from wooden "immigration trunks" (often containing the only possessions of Germans fleeing religious persecution and unrest that had lingered long after the 30 Years War) to the grand china and handsome stein collections of later generations.
Of course, one case is devoted to the diminutive slugger Mel Ott, whose 511 homers earned him national fame and hometown adoration. The city park and ballpark on Belle Chasse Highway was appropriately renamed Mel Ott Park in 1959, but it was Bishop Stanley Joseph Ott whose tribute to his cousin Mel topped them all.
In old St. Joseph, the big Spanish Baroque church at 610 Sixth St. (whose congregation is celebrating its 150th year), one stained-glass window bears the bishop's coat of arms to which was added at his request a tiny glass baseball honoring Melvin Thomas Ott.
A few blocks away, at Lafayette and Second Street, the Gretna Historical Society has assembled a museum complex that ranks among Louisiana's most funky and fun. It's an antebellum firehouse surrounded by a working blacksmith shop and three end-gable Creole cottages, all presided over by the society's official "sergeant-at-arms and bartender" Amery Englade, who volunteered in 1993 to curate the complex for a year and just lost track of time.
The David Crockett Volunteer Fire Company No. 1 — revered as the oldest continuously active volunteer fire company in the nation and Louisiana's official State Fire Museum — was built in 1859 with an open-air Greek Revival cupola/belfry, plenty high enough for keeping an eye on the shops and cottages of early-day Gretna. The landmark is filled with treasures of firefighting history, but the star of the show is its 1876 steam fire engine, a big-wheeled beauty that would inspire most anyone to chase it to a fire. Patented by R.J. Gould and manufactured by B.F. Nichols of Burlington, Vt., it has been restored to shiny brass perfection and is the only known Gould or Nichols machine still in existence.
The next-door cottage at 201 Lafayette was built about 1845 by Claudius and Catherina Strehle, whose nine children included legendary Kittie Strehle, who taught in Gretna schools for 57 years and lived here for a lifetime. The furnishings are modest (teacher pay, you know), but the bookcases, easel and upright piano bespeak culture, and the kitchen's larder, pie safe, churn, ironware and wood-burning stove indicate a proper reverence for Southern cooking.
Directly behind it, an 1860s cottage built by Kittie's brother Ignatius faces Second Street and now contains the Local History Museum, featuring arts and items relating to politics, law enforcement, religion and other aspects of 19th-century life.
The cottage at 209 Lafayette is the birthplace of another teacher, Lily White Ruppel, whose blacksmith father built the cottage in the 1840s. The William D. White House is now the Historical Society's reception center, and behind it stands a working smithy that not only honors White's profession but bears a sign that commemorates the odd story of Gretna's name: "Weddings done here…only till the fire is out."
It is here, with their hammers and "hardies" and anvils and forge, that volunteers such as John Borel, Norman Ulrich and Jill Ott preserve the craft and art of ironwork and tell a tale of a long-ago blacksmith in the Scottish town of Gretna Green. Smiths were empowered to perform civil ceremonies, and this one inspired a popular play by befriending and marrying British teenagers who were too young to be wed in England without parental permission. And Mechanikham, it seems, had a justice of the peace who also gained fame for accommodating young elopers, so many that it earned for his community — after the road-show version of Gretna Green, or Matrimony in Scotland had played New Orleans — the nickname of Gretna Green, later shortened to Gretna and made official.
In that tradition, the local blacksmith shop is made available for weddings and "reaffirmations of vows," for which the smith's role is to add a ceremonial reading of an old Gretna Green proclamation and make the anvil ring with a stroke of the hammer to symbolize, like the joining of metals, a strong bond between man and wife. "Used to have one or two couples a month before Katrina," says blacksmith Borel, "but not so many now, except Valentine's."
"That's always been the big day," says blacksmith Ulrich as he drops another hardy into his anvil's "hardy hole" and reheats his length of iron to a glowing red. "I wasn't here, but they say we had 22 couples this year, maybe 23 or so the year before."
LAND OF LAFFITE
Just above Gretna, the town of Harvey is split by the famed Harvey Canal, born in 1724 as a drainage ditch dug by German immigrants (paid with parcels of land in Mechanikham) for plantation owner Jean Baptiste Destrehan. It was widened by grandsons Joseph and Horace Harvey to create a toll canal for Barataria fishermen, and now, joined to the river by locks since 1907, it is a link to America's great east-west Intracoastal Canal.
Crossing the canal at dizzying heights, or gliding under it by way of the Harvey Tunnel, the Westbank Expressway leads to Barataria Boulevard, which earns its name by leading south to the wetlands. The old road (alias Highway 45) leads to Lafitte National Park, and along the way the new Lafitte Parkway forks off to provide a straight shot to the town of Jean Lafitte.
You can spend days hiking and canoeing the trails and waters of the park's vast Barataria Preserve or just a very worthwhile hour at the Visitor Center, with its Wings over the Wetlands film and ingenious interactive displays that introduce the wildlife and ecosystems of Louisiana's swamps and marsh.
The town of Jean Lafitte, home of the World Champion Pirogue Races each June, is only a block wide but meanders several miles alongside Bayou Barataria. You'll know you're there when you find a Lucky Mart station with jambalaya for sale and, right across the road, the Lafitte Welcome Center, domain of Claudette Perrin, who can't wait to meet you. After a career as postmistress, she knows all the local stories worth telling and, thus qualified, disperses a stream of trivia and lore along with her innumerable bayou-cruise, airboat and fishing-guide brochures. Her pride and joy is the welcome center's 12-stage perpetual-motion puppet play that tells the story of Jean Lafitte and the Battle of New Orleans as you've never imagined it (unless you caught the show in the French Quarter, where it played till 2001). Don't miss it.
Head downstream on Jean Lafitte Boulevard and turn left on City Park Street to find a pristine 40-acre swamp that you can explore on a first-class mile-long boardwalk. Maintained by the local Better Swamps and Gardens Club, it's a highlight of the town's Louisiana Iris Celebration each April, complete with pleasant benches and gazebos for observing the egret rookery.
A quarter-mile above the welcome center stands a historic one-room schoolhouse, now the Louisiana Fisheries Museum, where shrimp seines hang from the ceiling above
well-crafted boat models, net-knitting and fur-drying displays and vintage duck decoys — in short, exhibits of all the fish, reptiles and fur-bearing critters that have provided livelihoods for the region's Acadians, Islenos, Chinese and Croatians for three centuries. Retired swampman Ray Ramogasse and his volunteer "assistant" Ray Jr. have nursed the museum through seven years of growing pains, and this year they'll move it to the town's new Multipurpose Building near City Hall.
WEST WE GO
From Barataria Boulevard, the expressway leads upriver to the Tourist Center at the corner of Louisiana Street in Westwego, where Nancy Michel will guide you north on Louisiana to the town's "Old Salaville" Historic District (first name of the village here, which prospered by marketing fish and seafood arriving via its canal-link with Cheniere Caminada in Barataria Bay).
Jog right on Fourth Street and left at the colorful new produce-seafood-miscellany market whose stands are replicas of old Salaville stores, then follow Sala Avenue past markets, antiques shops, Westwego Art Center and coffeehouse Salaville Perk to a grand old general store. Today it houses the Westwego Historical Museum, presided over by Lori Guin with the frequent assistance of her uncle, Daniel Alario Sr., a founder of the Westwego Historical Society in the mid-'90s and co-author of Westwego, from Cheniere to Canal. It was that hefty history, published as Monograph 14 of the Jefferson Parish Historical Series in 1996, that inspired the city's purchase and restoration of the old store.
Aisles and display cases still contain vintage merchandise, from jars of jawbreakers to loops of barbed wire, and one room is dedicated to community history. There reposes a 12-foot stuffed gator dubbed, of course, Salagator, and a nearby display case holds memories of Caminada and the hurricane that destroyed it in 1893. Upstairs rooms are furnished to re-create their role as the owner's home, and the backyard cistern and privy also remind us that the old structure housed a family as well as a thriving business.
As the Old Spanish Trail (U.S. 90) departs River Road at
Westwego, "we go" (you guessed it) "west" to junction with the expressway, passing Bayou Segnette State Park, the big Alario Center convention and events complex and the Tournament Players Club-Louisiana golf course (home of the PGA's Zurich Classic of New Orleans), then east across the old Huey P. Long auto/rail bridge back to — remember it? — the other half of the continent.


Best bets
Star Struck. They come and go, those Hollywood faces, but with the passing of Charlton Heston — especially as we revisit in these pages the land of Lafitte — Louisiana mourns not only the loss of fictional Saints quarterback "Cat" Catlin in Number One but also the face we most associate with steely-eyed Andy Jackson, who bargained with a Buccaneer to drive the British from the plains of Chalmette.
Pulp Non-Fiction. Vernon Parish's sawmill town of "Alco" is actually an acronym … for what? Stumped? The Alexandria Lumber Company. Read all about it in The Tale of Three Sawmill Towns by 93-year-old T.C. Smith, who still has "sawdust on his hat brim." We'll soon be lumbering about in search of other sawmill towns and related museums, so start by sharing Smith's personal memories of crosscut saws, skidders, muleskinners, logging trains and sawdust mountains in a world where a treat meant blackberry picking or a swim in the creek and a "big time" meant a movie in Glenmora. Available from the Louisiana Forestry Association, (318) 443-2558 or LFA@laforestry.com. Log on.