Frank "Jay" Culotta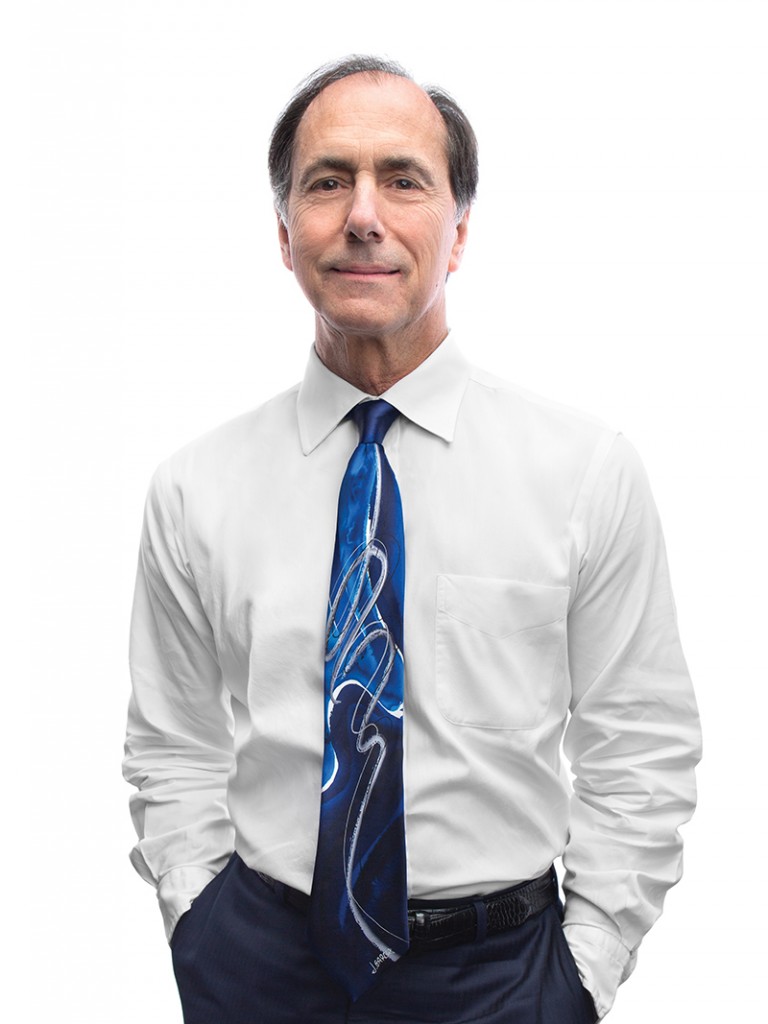 MY TOUGHEST CASE
Ophthalmology was not Dr. Frank "Jay" Culotta's first choice when he was studying medicine. He was unsatisfied during a residency in internal medicine when a friend told him how much he was enjoying ophthalmology. Culotta made the switch and has been improving patients' vision since 1984.
The 64-year-old Culotta, a retinologist on staff at multiple hospitals including Our Lady of Lourdes Regional Medical Center, said he appreciates the variety of his work. He gets to perform surgery, but also work on smaller scale issues and diagnose diseases and ailments for his patients. He gets to know people from many different walks of life and there is never a dull moment.
Culotta said that several patients have stood out in his mind over the years. One was a man who had a thin branch stuck in his eye. Culotta was able to remove the branch, repair the man's eye and restore his vision.
He has also found it particularly rewarding to restore the vision of several patients who were essentially blind because of retinal detachments due to diabetes. Diabetes can cut off blood supply to blood vessels in the eye. When this happens, the eye has a tendency to overcompensate by creating new blood vessels to replace the ones that have stopped working. But these new blood vessels are fragile. They bleed and they can pull on the retina, causing detachments.
In recent years, it has also been gratifying for Culotta to be able to not just halt the process of macular degeneration, but actually improve the vision of his patients with a special injection. Macular degeneration is the leading cause of vision loss in the United States and is caused by the deterioration of the central part of the retina.
"We can now restore vision in patients," said Culotta. "In some cases, we can improve the vision and get it closer to where it was before. We used to only be able to stop additional vision loss."
When he's not helping patients, the Lafayette native explores vision in another way: photography. His photography has won awards and has been the subject of numerous exhibitions in the Acadiana area. The interest was passed on to one of his daughters, who works in California as a cinematographer.
---
TIPS FROM THE DOC
Eye Health

Dr. Frank "Jay" Culotta shares 3 ways to keep your eyes healthy
1. WEAR SUNGLASSES
Everyone, even children and young adults, should wear sunglasses that filter out harmful ultraviolet (UV rays). Not all sunglasses provide UV protection, so it is best to do your research before buying a pair for yourself or your children. "One of the biggest causes of cataracts and macular degeneration is UV sun exposure," said Dr. Culotta.
2. PROTECTIVE EYEWEAR
Speaking of eyewear, Dr. Culotta also recommends that people wear shatterproof polycarbonate safety glasses when doing any type of hammering, grinding metal, or playing racquet sports. All of those activities commonly cause traumatic injuries and intraocular foreign bodies to enter the eyeball. Both of these problems can have devastating effects on a person's vision.
3. EAT LEAFY GREENS
Dr. Culotta also advises that you eat plenty of green, leafy vegetables. Raw spinach, kale, and collard greens are great options. These foods contain a lot of vitamin A, which helps fight off macular degeneration. A study by the Massachusetts Eye and Ear Infirmary said patients who eat these vegetables have a 43% lower risk of macular degeneration than those who don't.