Destination Gumbo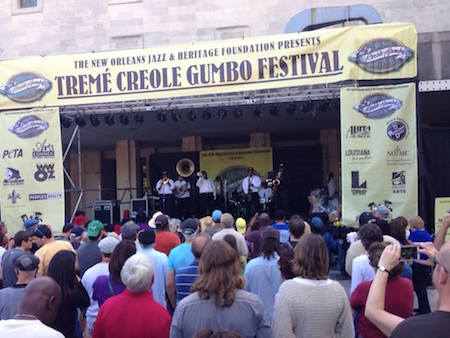 When a chill hits Louisiana's thick, humid air, gumbo pots begin to simmer all across this culturally-rich state. While the ingredients and the thickness may vary some from region to region, one thing remains: it's traditional intrinseque magic that deeply ties all Louisiananians together. The revered gumbo is believed to be traced back to the Choctaw Indians of Louisiana, who enjoyed this stew over corn grits, as well as also being consumed in the early 1700s in south Louisiana.
Generally speaking, there are two basic variations of gumbo: one derived from Louisiana's Creole people; and the other from the Cajuns, descendants of the French-speaking settlers who were expelled from Acadia, Nova Scotia. However, all Louisianians know an attempt to categorize gumbo simply can't be done, due to the sheer complexity of the ingredients and varied origins found in each pot.
Several cultures played pivotal roles in providing gumbo's ingredients – cultures like those of the French, Spanish, German, West African, and indigenous peoples. In the 18th and 19th centuries, these cultures all lived close together and shared their gumbo ingredients and cooking techniques.
This November is your chance to tempt your taste buds with several different gumbos in the heart of one of the oldest and historically-significant neighborhoods in New Orleans. It was in the Treme neighborhood – where gumbo has been cooked and served since the 1700s – that free people of color resided along with the people of Creole cultures, Caucasians and beyond. (Fun Fact: Treme is the oldest African American neighborhood in America and is considered the birthplace of jazz.) So it's only fitting that this neighborhood, which is a historic melting pot of cultures in and of itself, became the site of a festive event celebrating gumbo and music.
The Treme Creole Gumbo Festival takes place at Louis Armstrong Park and the historical landmark Congo Square, located inside the park, on Saturday, Nov. 18, and Sunday, Nov. 19, from 11:00 a.m. until 7:30 p.m. Admission is free, but donations are accepted – the proceeds of which will go to the New Orleans Jazz and Heritage Foundation, which is hosting the event.
More than 12 restaurants will be serving their mouthwatering signature gumbos including Creole file gumbo, seafood gumbo, chicken and sausage gumbo and even vegan. Restaurants attending the event include Miss Linda's Soul Food, Dunbar's Creole Cuisine, Li'l Dizzy's Café and Café Dauphine – all well-known for their delicious gumbos. Other New Orleans dishes, like poor boys and shrimp'n'grits will be sold at the festival as well.
Don't miss this! If you love gumbo and the complex history of this distinctively Louisiana delacacy, be sure to attend the first annual Gumbosium, which includes a cooking demonstration and symposium and will open the floor for debate over this revered dish. A half dozen of the "who's who" among New Orleans chefs – including Frank Brigtsen, chef/owner to Brigtsen's; and Susan Spicer, chef/owner of Bayona – will be on hand for the Gumbosium.
Another major highlight of the festival is the live music that will sooth the soul: brass jazz, traditional jazz, rhythm and blues will each work its characteristic magic on attendees. Many of the performers of the Treme Creole Gumbo Festival grew up in historic Treme! This year's headliner is the world-famous, Grammy-winning Rebirth Brass Band who will be joined by Hot 8, the Pinettes, To Be Continued and many more. Be sure to join the Brass Menagerie second line parade in the evening!
Love local art? There will also be a large Arts Market featuring dozens of local artists and their handmade works and home furnishings. There are even local artist-led workshops for kids along with many supervised activities.
For more information go to:
jazzandheritage.org/treme-gumbo
facebook.com/pg/TremeGumboFest/photos
neworleansonline.com/neworleans/festivals/culinaryfestivals/tremecreolegumbo
neworleansonline.com/tools/neighborhoodguide/treme