Cool Off, Louisiana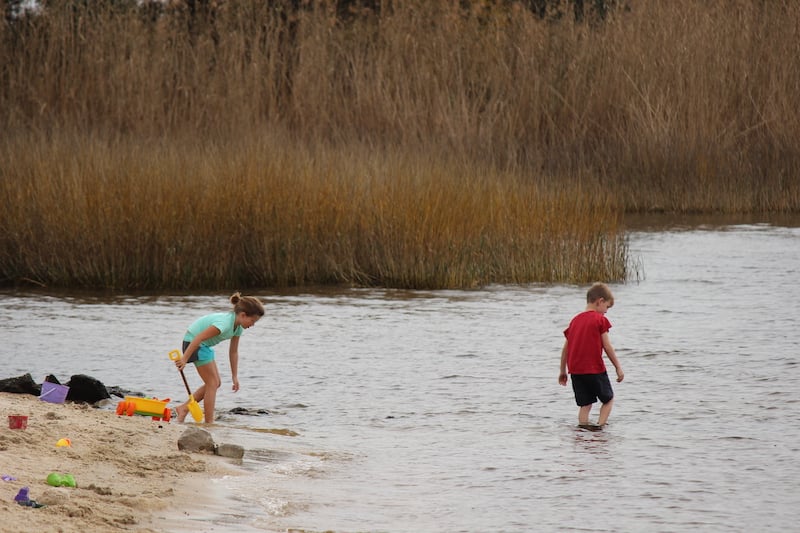 There's no spin to it, August is hot in Louisiana. But there's something sensually gratifying when the temperatures rise in the 90s and you plunge into cool waters. And Louisiana has its share. Here are a few places throughout the state to cool off until fall arrives.
Gulf Beaches
It's not likely people associate Louisiana with Gulf beaches, but we have our share. The Cajun Riviera, as it's known, in the southwestern portion of Louisiana took a hit after Hurricanes Rita and Ike but have rebounded with new construction and fresh sand. The 26 miles of Gulf beaches – Holly Beach, Rutherford Beach and the small communities surrounding them – are part of the Creole Nature Trail, so once you're done with the water, there's plenty of nature reserves and boardwalks to enjoy. On the other side of the state is Grand Isle, a barrier island providing immediate access to the Gulf with sandy beaches. The best way to enjoy both sand and sun is Grand Isle State Park.
visitlakecharles.org/creole-nature-trail
crt.state.la.us/louisiana-state-parks/parks/grand-isle-state-park
Lake Charles
Lake Charles gets its name from a lake – naturally – and that lake contains a white sand area called North Beach, perfect for families with small children or those wishing to launch a small sailboat. It's located next door to the tourist bureau at 1205 N. Lakeshore Drive.
visitlakecharles.org/listings/north-beach-interstate-10-lake-charles
Cypremont Point
Another inland beach exists at Cypremont Point State Point, although the half-mile stretch of man-made sand faces Vermilion Bay, which opens to the Gulf only a few miles away. The park includes picnic tables, fishing opportunities and camping.
crt.state.la.us/louisiana-state-parks/parks/cypremort-point-state-park
Lake Pontchartrain
Another state park that gives us respite from the heat is Mandeville's Fontainebleau State Park on the shores of Lake Pontchartrain, just north of New Orleans. The 2,800-acre park contains a variety of fun things to do – hiking trails, cabins, a 1829 sugar mill. But if it's water relief you're looking for, the park features a little sandy beach that's shallow and warm, perfect for young children.
North Louisiana lakes
Lake Claiborne State Park includes a sandy beach that's located on an inlet of Lake Claiborne so it's protected from boats, great for families and small children. Enjoy the park's numerous nature trails and spend the night in a lakeside cabin as well.
crt.state.la.us/louisiana-state-parks/parks/lake-claiborne-state-park
Toledo Bend
Bass fishing is the name of the game here, but the South's largest man-made body of water offers five beaches as well, including South Toledo Bend State Park, Pleasure Point Park and Cypress Bend Park.
Tubing
Hands down, tubing remains the most laid back way to enjoy water. Visitors may rent one tube to sit in while slowing drifting down creeks, rivers and bayous or add another alongside for the beer. There are several operators renting tubes in Louisiana, including Louisiana River Adventures and the Bogue Chitto Tubing Center on the Bogue Chitto River north of New Orleans. Be sure to check their social media pages for updates on weather and river levels.
Watering Holes
The water's frigid, which may just be the ticket this month, at Shady Nook near Forest Hill. A literal watering hole, this spring-fed creek opens into an area deep enough to dive into from a small sandy area. There's even a rope for swinging. No cars are allowed into the area, which appears to be owned and supervised by the City of McNary. Sandy Nook is located off Louisiana Highway 165 between McNary/Glenmora and Forest Hill, south of Alexandria. Look for the turnoff by the Spring Creek bridge.
State Park Pools
Some Louisiana state parks offer swimming pools for day use during the summer, an inexpensive way to cool off and enjoy nature at the same time. They include Chicot in Ville Platte, North Toledo Bend in Zwolle, Lake D'Arbonne in Farmerville and a wave pool at Bayou Segnette State Park in Westwego outside of New Orleans. Lake Fausse Pointe State Park near Loreauville has water playground facilities for children and Palmetto Island State Park includes a splash pad.