Community of the Year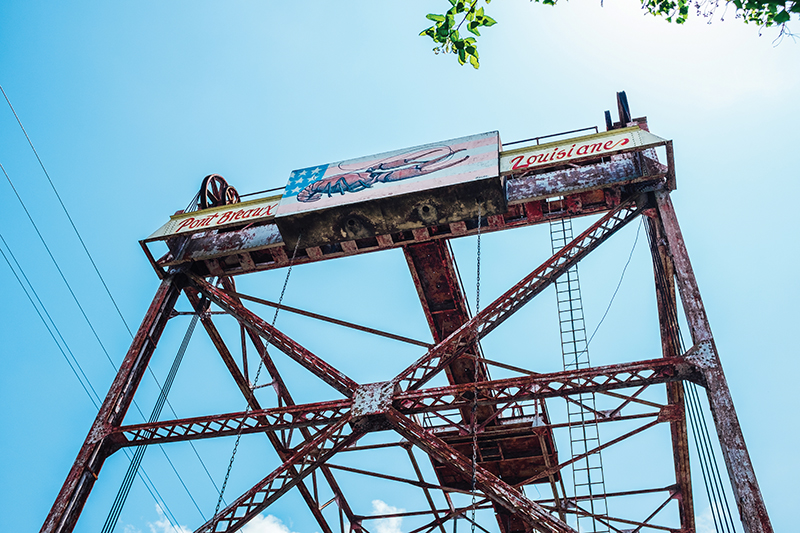 The December 2017 viral video of T.M. Landry College Prep student Ayrton Little learning of his acceptance at Harvard is shot in portrait mode. Through the slightly grainy footage, viewers see Little seated inside an old fabrication warehouse that still looks a lot like more like a warehouse than a school. He is eagerly tapping the computer mouse. A few weeks prior to the video, he applied to Harvard. Cut to, the entire student body of this proudly unconventional school — including founders Michael and Tracey Landry — huddled around in nervous anticipation. The video — soon thereafter picked up by CBS News, The Huffington Post, and likely your aunt's Facebook page — is the worldwide testament to a color-outside-the-lines concept that sprouted more than a decade ago in a town eccentric enough to nurture it. T.M. Landry doesn't use textbooks. There is no homework, no class schedule, no football team, no Sadie Hawkins dance. But there is a unique and refreshing approach to learning and one that generates results. The school in many ways represents the spirit of Breaux Bridge and what is possible in this unconventional community. Less than 8,500 residents live in Breaux Bridge, yet the underdog town's duality and its many layers make it a deserving pick as Acadiana Profile's 2017 Community of the Year.
"The whole creative spirit is alive and well in Breaux Bridge," says Tracey Landry, a Breaux Bridge native. "Neither of us [Michael and Tracey] have a background in education, yet we still decided to try and make a difference. Because the only way to make a difference and change society is to allow hope. And what better way to allow hope than through education? We like being different. We like the title of unorthodox. We embrace those labels."
Commercially, supercenters and other temples of suburbia nestled along Interstate-10 are able to thrive without compromising the charm and authenticity of a bustling downtown void of brand names. Within the same mile, old meets new, as it's possible to shop for both antiques and a state-of-the-art RV.
Like many areas of South Louisiana, Breaux Bridge's economic health is largely dependent on the ebbs and flows of the energy sector, even though much of its identity is derived from a booming arts and music scene. The everyday mundane — things like getting a cup of coffee or eating breakfast — happen while a live Zydeco band provides the morning soundtrack. In the last decade, Breaux Bridge has become an unlikely magnet for tourists and those looking to permanently relocate from other parts of the country.
Still, its heritage and sense of place remain intact. Perhaps no other town in South Louisiana feels more classically Cajun.
"Breaux Bridge has just changed so much," Michael Landry says. "The people here are thinking more outside the box than when we were younger. In the beginning, there was a natural curiosity about the, 'Well, what are they doing in that tiny building? How and why are they teaching in a different method?' And yes, there was some skepticism, but city officials told us to keep going along, and as it continued to grow, people became more enlightened about our process. And now, people from the East Coast and other parts, they wonder, 'Can this be replicated in other areas?'
"So when they ask, and when they call, we tell them our story that started here. And, of course, we help them when they wonder how to spell, 'B-R-E-A-U-X.'"
Ricky Calais is about as Breaux Bridge as they come, which is convenient since he's the mayor of this cultural hamlet.
His family moved to the community in the mid-1960s, back when Breaux Bridge's population was less than one-third its current total. Though he lived less than a mile from the downtown/Four Corners area of Breaux Bridge, Calais' house sat on a gravel road and didn't receive city sewer service. Breaux Bridge felt a world removed from the much larger city of Lafayette, despite being a quick car ride away.
But, times have certainly changed.
"The good thing about Breaux Bridge is that over the years, as we've grown, we've been able to keep our identity," Calais says. "We have a distinct downtown. We have a business district. Both are vibrant. I've referred to Breaux Bridge as a hub. In St. Martin Parish, it's the hub for culture, for jobs, for commerce."
Like many parts of Acadiana, Breaux Bridge was affected over the past three years because of the slowdown in oil and gas production, but has rebounded nicely in the past 12 months. According to the Bureau of Labor Statistics, unemployment in St. Martin Parish reached a seven-year high of 8.9 percent in June 2016. As of September 2017 — the latest data entry point available — that number dipped to 6.2 percent, the lowest mark since December 2014 back when the price of oil dipped from $112 to $62 a barrel in the course of a few months.
In the past 20 years, Breaux Bridge's population has swelled by more than 15 percent, according to U.S. Census Bureau statistics, leading the way for major real estate and retail developments. Off the top of his head, Calais referenced two new Breaux Bridge subdivisions currently being constructed that will each contain 70 to 100 homes. Earlier this year, city officials announced plans for further retail expansion near the booming Interstate-10 corridor, as Camping World and Gander Outdoors will open a 65,000 square-foot superstore with construction set to begin in March 2018. The camper, motorhome and outdoors giants will be located on the north side of the Interstate, across from the Courtesy Ford dealership and the Walmart Supercenter that opened less than a decade ago.
While large corporations have come to Breaux Bridge in recent years, town residents continue to invest in and develop the community's cultural capital, as well. In 2014, fundraising efforts began to construct the Teche Center for the Arts on Bridge Street — a non-profit home for artists, musicians, historical exhibits and children's camps. Today, the center features regular weekly events and is lauded by patrons for its concert atmosphere and acoustics.
That site hugs one of the most quaint and unique downtowns in all of the South Louisiana, one that experienced revitalization in the 1990s and early 2000s but was able to maintain much of its authenticity and Cajun charm. Art boutiques and antique stores provide ample opportunities to buy one-of-a-kind accents to the home, or souvenirs of a trip to Cajun country. The tradition of Saturday morning Zydeco Breakfast continues on at Buck and Johnny's on Berard Street while coffee and live Cajun music gets customers caffeinated at Joie de Vivre Café on North Main.
"Sometimes, what you forget growing up here is that our normal isn't everyone's normal," Calais says. "And it takes those visitors coming in, and experiencing all the wonderful things Breaux Bridge has to offer to remind yourself how special this place really is. The food, the whole alligator fascination, the dancing and the music, the antiques and art.
You have Lake Martin five miles south of here with all the bird sanctuaries — and all of this is in a town of less than 10,000.
"We see all of this every day, so you take it for granted, but where else are you going to see all that?"
Where else but Breaux Bridge are you going to get 35,000 people from all over the world to come together and celebrate a tiny freshwater crustacean? Every year in early May, Breaux Bridge hosts its Crawfish Festival — an explosion of tasty dishes, traditional Southern pageants, cooking demonstrations, plenty of music and space to dance, even a hotly-contested crawfish race.
"I think anytime you're crowned, 'The Crawfish Capital of the World,' and you combine that with the Cajun culture, and the music, you're going to attract people — What's this place all about?" Calais says. "And that's where we really shine as a people and town. We've benefited from advancements and the infrastructure and interstates, but it hasn't changed how Breaux Bridge functions as a community.
"We're the same people. We're the same place — a community with a high quality of life that people want to visit and live in."