Chef Ryan Trahan Set to Open New Concept, Vestal, in Downtown Lafayette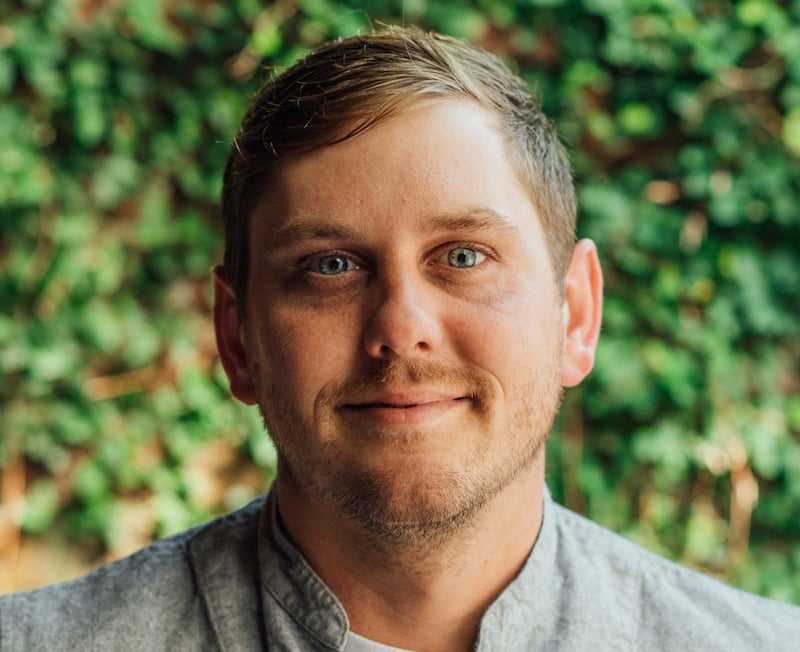 LAFAYETTE, La (press release) – Chef and Owner Ryan Trahan is bringing his passion for Southern cuisine and live-fire cooking to the heart of Lafayette with his newest concept, Vestal. Opened April 23, for dinner service and happy hour, the restaurant will be a modern affair where diners can enjoy innovative and sustainably sourced southern plates alongside fresh Gulf seafood and a top-of-the-line beverage program. Vestal is located at 555 Jefferson St. in what was formerly Antlers, the oldest bar in the city of Lafayette.
The regionally sourced menu will feature seafood and non-seafood entrees that focus on southern ingredients of exceptional quality. Guests can enjoy fresh oysters shucked to order at Vestal's raw bar situated in front of the cocktail bar, or live-fired dishes in front of the wood-burning hearth at the kitchen counter. Trahan, who grew his skills and passion through his family's 60-year history of cooking in their own restaurant, is proud to highlight new and creative dish preparations as well as more traditional items. Menu standouts include Cajun Caviar, Coal Roasted Lamb Shoulder, Koji Aged Duck Breast, and the Wet Aged, Snake River Farms Wagyu Steak grilled over coals and finished with bone marrow herb butter.
Helmed by cocktail connoisseur Paige Hanson, the beverage program will dazzle with fresh ingredients at the forefront. Original and classic cocktails will be available in addition to fun, local beers on tap. The extensive wine list will focus mostly on natural wines, with old-world wines also available. Guests can expect lots of bubbles options to grace the menu, in addition to rosés and more.
Alongside dinner service, happy hour will be offered Tuesday to Saturday from 3:00 – 6:00 p.m with half-off oysters and $5 glasses of wine. During this time, guests will have the opportunity to try rotating, off-menu wines specially curated and selectively chosen.
Chef Trahan partnered with Texas-based interior design company Studio of Amanda Medsger to bring his imaginative vision to life. Owner and lead designer Amanda Medsger oversaw the project, creating an approachable and somewhat unexpected atmosphere while leaning into refined details. Playful finishes, a more muted color palette and styling elements were paired with an array of textures to create a space that draws in inquisitive guests. An abundance of natural materials can be found throughout the space, with an emphasis on those that show wear with grit and texture. This desire for imperfection comes from the Japanese term "wabi-sabi," meaning letting things be natural and imperfect. The limestone bar, natural limestone plaster, charcoal drawings and zellige tiles play into this concept. In addition, many of these surfaces will patina over time and help tell the story of the space. Most importantly, Chef Trahan wanted to go against the grain to create a slightly ephemeral escape for Lafayette and beyond.  
Upon entering, guests will notice a hand-painted, sky-lit mural on the ceiling – a depiction of animals, people, and music celebrating and bringing offerings to the hearth. Drawn by Jason Tait, the artwork allows guests to visually experience the ancient Roman festival Vestalia, from which Vestal drew its name from. During these celebrations, the Romans praised Vesta, Roman Goddess of the hearth, home and family for all she provides and brought sacrifices to the hearth. Similarly, Vestal looks to honor the power of fire with chef Trahan's live-fire cooking, a staple for the concept. 
The 150-seat restaurant will operate at 75% capacity to comply with current COVID-19 protocol. In addition, Vestal will require masks to be worn by all staff and guests while moving about the restaurant.
"We cannot wait to open our doors to the community," says Chef Trahan. "Every detail from the ambiance and music to the menu development come together to create a light-hearted and playful atmosphere for our guests."
Vestal will be open Tuesday to Thursday from 5:00 p.m. – 9:00 p.m. and Friday & Saturday from 5:00 p.m. – 10:00 p.m. for dinner service and happy hour will be offered Tuesday to Saturday from 3:00 p.m. – 6:00 p.m. Reservations can be made on OpenTable or by calling (337) 581-7926. For more information, please visit vestalrestaurant.com and follow along on Facebook and Instagram.