Burning Love (and Calories)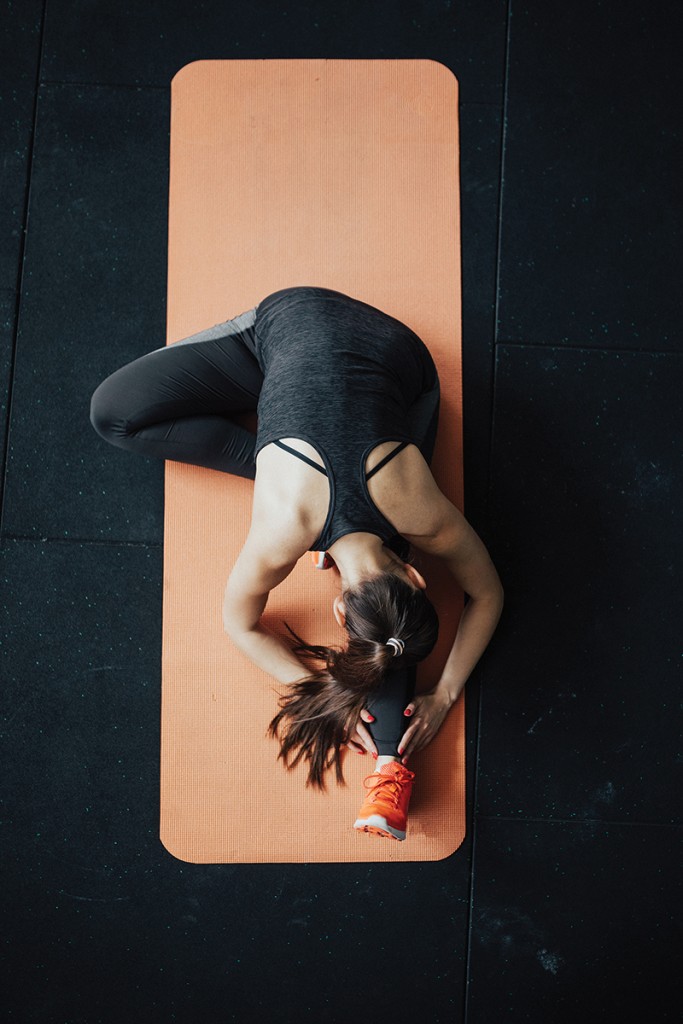 Does the mere thought of wedding dress shopping have you reaching for your dusty pair of sneakers? If so, you're not alone. According to WeddingWire's 2018 Newlywed report 31 percent of brides started a new exercise trend or diet in preparation for their Big Day.
Kallie Landry, personal trainer, former wedding planner and owner of The Gym of New Iberia, says it's never too soon to find your perfect routine.
"When you start wedding planning, that's the time to start body planning," says Landry, who has been training brides for more than a decade.
She recommends taking the time to find a workout you love and then recruiting your groom, bridesmaid, or even your mom, as a pre-wedding fitness buddy.
"Schedule it like you would an appointment at least two to three times a week when you know nothing else will interfere," says Landry. "It adds that accountability."
Her ideal program combines both cardio and strength training and lasts for at least 12 weeks. Though that may seem like a major commitment from the outset, Landry says there's no better way to fight off the inevitable wedding-planning stress than to sweat it out in the gym or studio a few times a week.
Luckily, Acadiana has plenty of places to choose from, whether you prefer to find your Zen dancing, cycling or powering through high-intensity cardio.
---
Cardio Dance at Basin Arts
For busy brides who love to bust a move, Basin Arts' (113 Clinton St., Lafayette, basinartslafayette.com) cardio dance class features 45 minutes of heart rate-building aerobic dance in its downtown Lafayette studio. As owner and instructor Clare Cook says, "it combines a little old-school Jazzercise with hip hop and some Zumba thrown in." The best part? Each class incorporates a trifecta of strength training, arm workouts and stretching.
Cost: $15/class, $64/five classes, $125/10 classes.
Insider Tip: An unlimited monthly membership for $50 includes access to adult ballet, yoga and Pilates classes, as well as a T-shirt, guest passes and 15 percent off other art workshops.
---
Bootcamp at The Gym
If you're an early bird looking for a challenge, The Gym of New Iberia's Bootcamp (2300 Palmland Blvd., New Iberia, 337-365-2640, thegymofnewiberia.com)gives you a fresh combination of cardio and weights three days a week starting at 5:30 a.m. — when there's a pretty good chance you have an opening on your calendar. The custom workout caters to everyone from beginners to gym aficionados and is a wallet-friendly alternative to a personal trainer.
Cost: $10/day drop in, six-month unlimited gym membership $85.
Insider Tip: Schedule a tour of The Gym and get a complimentary day pass.
---
Barre at Pure Barre
Starting a new workout program can be intimidating, especially if your fitness style is more laid back. With Pure Barre (4243 Ambassador Caffery, Suite 117, Lafayette, 337-993-2454, purebarre.com/la-lafayette), everything — from the studio atmosphere to the workouts themselves — gently ease you into your comfort zone. Lafayette studio owner Laura Rafferty says because the small movements incorporated into each workout are so different from what most people are used to, it may take a few classes to get the hang of things. Luckily, new, local members can work out free for their first week.
Cost: $25/class, first month of unlimited classes $99.
Insider Tip: The studio offers a bride-to-be package that includes three months of unlimited workouts for $375.
---
Indoor Cycling at Cyclebar
Why wait until your reception to start the party? Cyclebar's "Cycle Theatre" (4243 Ambassador Caffery, Suite 113, Lafayette, 337-541-1887, lafayettela.cyclebar.com)features 50 bikes, two big-screen TVs and a club-like atmosphere, so there's no shortage of motivation. You'll get personalized stats about your workout after each class. Cycle shoes are included.
Cost: $22/class, $99/month for unlimited rides, $59/month for five rides.
Insider Tip: Cyclebar offers private wedding party rides for up to 50 people that includes a 50-minute ride, song requests, party pics and discounts on future ride programs.
---
Interval Training
If you're a multitasking diehard, check out OrangeTheory's (4540 Nelson Rd., Suite A, Lake Charles, 337-735-2474, lake-charles.orangetheoryfitness.com 109 Old Camp Road, Lafayette, 337-735-1877, lafayette-la.orangetheoryfitness.com) heart-rate driven classes that promise to keep your body at an increased calorie-burning zone hours after you've left the studio. Each class includes full-body, interval training workouts, focusing on endurance, strength and power.
Cost: $28/drop-in session, $199 for a 10-class pack. Insider tip: New, local residents receive one, free class session.
---

Proper nutrition, hydration and sleep are crucial for weight loss.
Set Yourself Up for Success
Personal trainer and former wedding planner, Kallie Landry's top tips for brides
1: Start early
Don't forget you'll want to look your best for bridal portraits and engagement photos, which are usually taken months in advance.
2: Make an appointment
Schedule your workouts the same way you would a coffee date or work meeting so you don't brush it off.
3: Find a buddy
The best way to stay motivated is to find someone you'll have fun with and who will hold you accountable.
4: Don't forget the basics
Proper nutrition, hydration and sleep are crucial for weight loss. "What you do at the gym can't erase anything you do in the kitchen," says Landry.
---