Bringing Dead Man Walking To Life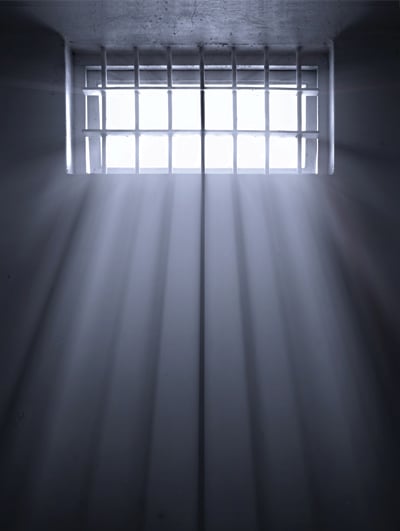 Dead Man Walking" is an opera of many firsts. The 2000 adaption of the Sister Helen Prejean book, later adapted into an Academy Award-winning movie, was the first opera penned by Jake Heggie – who later would go on to win acclaim for such works as The End of the Affair and Moby Dick. It was also the first libretto penned by the famed American playwright Terrence McNally, known for such stage classics as Love! Valour! Compassion! and the musicals Ragtime, Kiss of the Spider Woman and The Full Monty.
And so, 15 years later, comes the most curious first of all: its staging by the New Orleans Opera Association, which provides the Louisiana premiere March 4 and 6 at the Mahalia Jackson Theatre for the Performing Arts. The opera has been hailed by many critics as one of the best of the 21st century, and New Orleans Opera Association executive and artistic director, Robert Lyall, has been wanting to stage it since its premiere at the San Francisco Opera in 2000.
What took so long?
"I met Sister Helen the year after it premiered in San Francisco, and it had created a sensation," Lyall says. "[But] there was a lot of confusion about the piece, and it was really involved with [whether the production is] proselytizing for or against the death penalty. In spite of the repeated comments and the composer and libretto, it's not. It's a frame, but it is not the gist of the story … When I first proposed, it was just flatly refused by the board of directors because I think too many people thought I'm interested in a work about the death penalty."
But Lyall persisted, and more board members – some of whom had seen it as an opera – became familiar with it. Lyall ultimately won them over. (Still, it's a longer delay than the six years it took to bring A Streetcar Named Desire to New Orleans.)
There's no question the death penalty is at the center of Prejean's work, and many opponents of capital punishment have used her work and the movie adaptation as an emotional vehicle against the death penalty. But as Lyall points out, Dead Man Walking works as a story of redemption. Just as much as it is about a Catholic nun's bravery in ministering to a condemned man while also listening to the families of the victims, it's about a convicted man's bravery in owning and repenting his sin.
Lyall saw a production about eight years ago, which further cemented his resolve. If for no other reason, he says, "A significant opera company must participate in the art of its own time."
Prejean has said that the idea of an opera version of the story "was terrifying at every level" but has embraced this production as if it's her own, later saying, "Opera is just a spiritual invitation to go deeper."
"She didn't know much about opera until her story was turned into one," Heggie said in a recent interview with Los Angeles Magazine. "She has an enormous appreciation for it now. I hope that opera is an invitation to a deeper reflection on something, to reflect on things you hadn't taken the time to do before. The death penalty is sort of the abstract. When you sit and really reflect on it and see a human drama unfold in front of you, that's a very different experience."
It's certainly become a different experience for the performers, which in this production includes Michael Mayes as the killer Joseph De Rocher and Jennifer Rivera as Sister Helen Prejean. Rivera was praised for her performance in the role with Central City Opera (in Colorado) in 2014.
"That urgent tone drives the entire show and you hear it in the hurried songs of mezzo soprano Jennifer Rivera, relentlessly driven in the complex role of Sister Helen," writes Denver Post critic Ray Mark Rinaldo. "She is called upon to be pious and comic at the same time and figures out a way to convey the mix vocally, hitting delicate high notes and broad, lyric expressions."
So even with just Sister Helen, there's lots of complexity to mine.
"The challenge of playing Sister Helen is that she is so dynamic, ebullient and humorous, and the opera is very serious, showing the incredible and difficult side of what she does," Rivera says. "It's important for the audience to know that she is so full of life, and I attempt to show that part of her when possible."