Best Chefs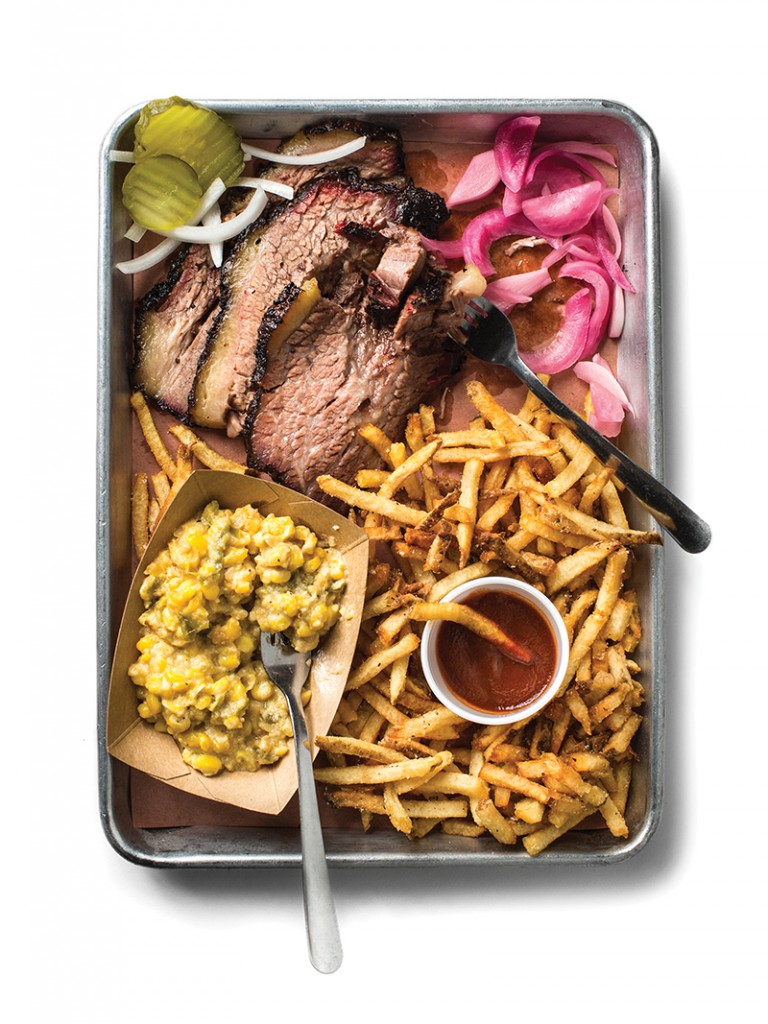 Cooking good food is about plating nostalgia, revisiting something in lived experience that sticks like warm gravy to the back of your ribcage. It shouldn't be surprising, then, that for most professional cooks and chefs, the path to their kitchen began in childhood.
Acadiana is fortunate to have been a landing place for folks of many different kinds of childhoods. Its reputation as a food hub has been a beacon to world travelers eager to see the genius of Cajun and Creole culture for themselves and devour it. Once embedded, they become part of the local conversation, wrapping their mouths on our words and speaking them in new accents.
Of course, the opposite happens, too. Cooks grow up in Acadiana, learning the traditions that make this place famous and work to preserve them, day in, day out. Natives skip town and venture elsewhere, one day taking home the memories of far-flung places and stirring them into their blackpots and skillets.
The exchange of the foreign and the native is what keeps traditions moving forward, refreshing Acadiana's culinary scene with new ideas, new flavors and new experiences. In turn, these are the memories of successive generations of artisans, the germ of a wholly new but familiar loaf of bread.
The trick is to conjure comfort in something unfamiliar or surprise in something known — and these are the best chefs in Acadiana at doing just that.
OUR TOP CHEFS
---
Jude Huval
Pat's Fisherman's Wharf Restaurant,
1008 Henderson Levee Road, Henderson /
patsfishermanswharf.com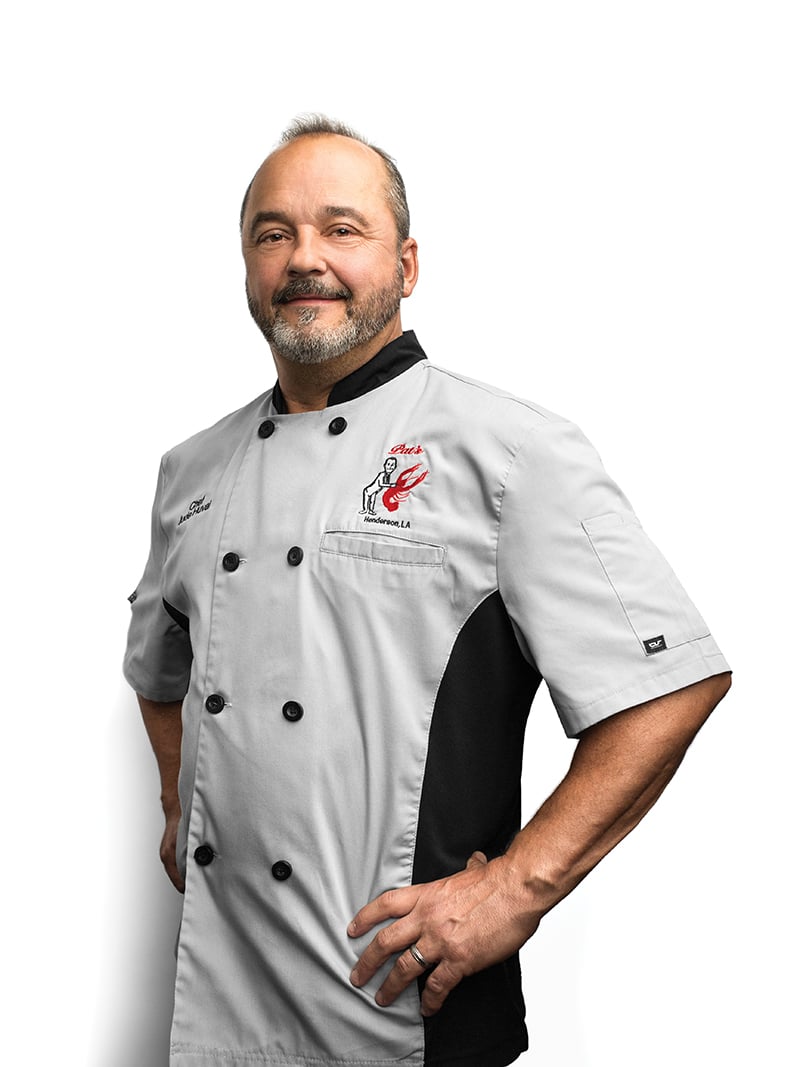 Yeah, he forgot the caper berries, but the Food Network's "Chopped" judges loved the fish, Chef Jude Huval recalls. It was arctic char, he pan-fried it like he would back at Pat's Fisherman's Wharf in Henderson and served it with a mango chutney (with black licorice for an edgy twist). That may have been a little unusual, but he rolled with it.
Only just out of culinary school — he was 38 at the time — he aced the audition in New Orleans and found himself cooking in Times Square for the popular Food Network competition show within the year. He was out by the appetizer round. Those damn caper berries were hiding beneath the chaos.
No matter. Huval was just glad to be there. It sure beats selling crawfish tails and jarred roux out of the back of your truck, the job he worked for years in his dad's empire. Pat Huval, Jude's father, was a larger-than-life figure, an entrepreneur and raconteur. He served as the first mayor of Henderson and became sought-after counsel for a pedigree of Louisiana politicos — the Longs, Edwin Edwards, Fox McKeithen.
Pat the man loomed over Jude like the red lighthouse over Henderson Levee Road, just outside the restaurant. Now 50, Jude is making his mark on a family tradition. His father died in 2018. Jude, his brother and sister now run the restaurant.
"I'm a late bloomer," he laughs. "I had to wait a long time before my wings could expand."
He hasn't deviated from Pat's classics. On the menu is the same seafood gumbo recipe he learned from his mother — water, onion, garlic, bell pepper, cayenne and heapings of crab, crawfish and shrimp — and that's been a staple at Pat's since 1948, before Jude was born. The only culinary school innovation he brought to bear is heavy cream, loading the Pat's menu with more sauces to drown fish in.
But the standout here is an homage to his father — the snapper Patrick. Two hunks of red snapper, stuffed with lump crabmeat, stalking after roasted red potatoes while they tread in a cream sauce.
Huval's late renaissance has started to take him places more meaningful than the "Chopped" kitchen. He's running the line at both Pat's locations — the other owned by his nephew Nicholas in Lake Charles — and he was picked to run catering gigs at Tabasco's McIlhenny Farms.
With a wife, kids and grandkids, he's building an empire of his own.
"I'm grateful for where I am," he says. "The Lord has blessed me."
---
Matt Blanchard
Blanchard's BBQ,
2023 W Pinhook Road, Lafayette /
blanchardsbbq.com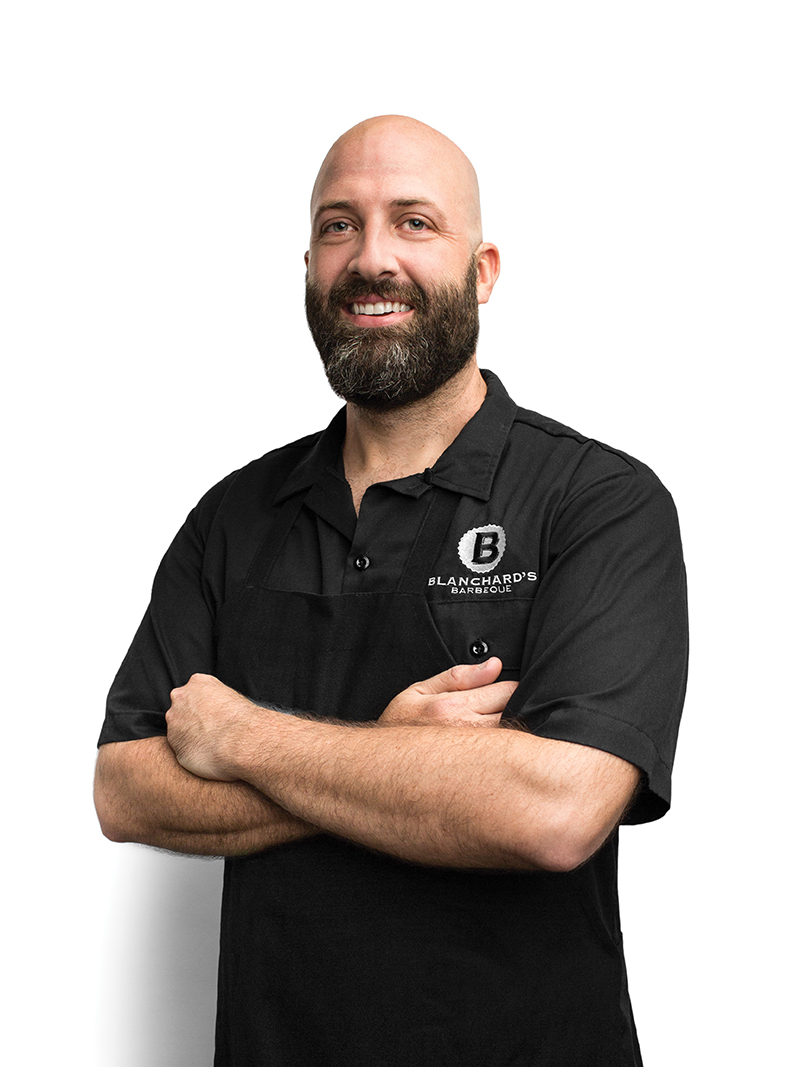 Go ahead and ask Matt Blanchard of Blanchard's BBQ his secret spices. He'll tell you straight up. Salt. Pepper. Equal parts.
"If you want to invest 14 hours, I'll tell you everything," he says of his open-book attitude. There's nothing to hide. His brisket is the only truly Central Texas-style hunk of smoked beef in Acadiana, a place where the smokehouse traditions are French and porcine. Blanchard's brisket is bona fide; it was annointed and approved in the annals of The Houston Chronicle, an accolade spread on the internet such that Texans still regularly cross the state-line to sample his wares.
Why not? Lafayette isn't so far from Mecca — i.e. Central Texas itself— but Blanchard's is home to some spiritually fatty lone star brisket. It's a curiosity for its traditional practitioners, and all the more so for local palates in Lafayette.
The bark is peppery and sweet, lightly gripping the unrendered fat cap like the soft-gooey center of a newborn brownie. His suite of sauces range from Memphis sugar to a Creole take on Carolina Mustard. The fries are spice-dusted and offered in criminally generous portions.
The secret to Matt's success was eating a lot of terrible brisket. He and his wife Kissy hatched the harebrained scheme to open a Texas-style barbecue joint in Acadiana while living in Memphis for whatever reason and embarked on the venture tabula rasa. For four years, they operated out of food truck while Matt chewed through dry briskets, bland briskets, stringy briskets, chalky briskets, sinewy briskets and burnt briskets. By year two in the truck, he found what he was looking for. The iconic flavors lodged in the depths of his brain from childhood trips to his grandma's house outside of Dallas.
Recreating the briskets of Texas was more art than science. Temperature control, fire technique. Patience. Two-thirty a.m. wake-up calls. Fifteen-minute power naps. And a whole lot of oak wood, more often than not chopped by Matt himself on his in-law's property in Prairieville.
"It's all by feel," he says of the secret to good brisket. "People don't tell the cow when it's tender."
Since opening the brick and mortar Blanchard's in 2018, things have taken off. Locals still occasionally wander in, confused, looking for leg quarters and rice dressing. That ain't his thing. There are plenty of joints — that he loves by the way — that do the Cajun and Creole Sunday barbecue that, to be honest, wouldn't pass the smoke test for most haughty Texans. Blanchard's is about Texas. Except that it isn't.
---
Veronica Alexander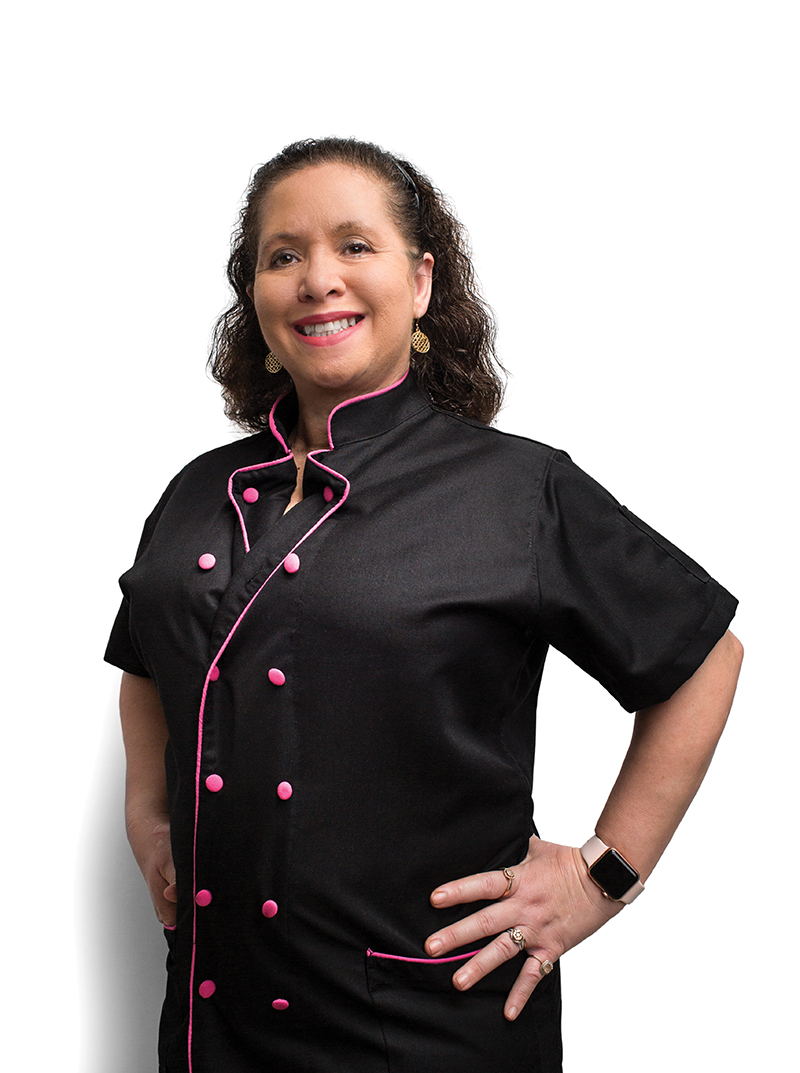 "I don't know how to cook a little bit," Veronica Alexander says, cleaning her glasses with a paper napkin. By that she means she can only cook a lot. Her restaurant, Veronica's Cafe in Carencro, is minutes away from lunch rush, and it's about to get slammed. Folks will pack into the low-slung cottage, air conditioner barely keeping up with the heat index. A heatwave won't ward them away from scratch-made, Creole soul food.
"I didn't want to go out in the fields, so I learned to cook," she says of her childhood on a farm near Breaux Bridge, mischief curling up on the corners of her lips. She's cooked for 44 years, ever since the age of 10, she says. "You do the math," she winks. Sure. She's 54.
All morning, Veronica's been in the back whipping up chicken fricassée, lasagna, cabbage rolls and fried chicken, shrugging off the burns on her forearms, only taking the occasional intermission to stamp a contract or deed. She's not just the queen of her cafe, she's a notary, too.
She only came to running a restaurant nine years ago, figuring if she could cater for large crowds and hungry church kids, she could run a restaurant. With a turnkey building available off an interstate exit, she took the plunge and became a go-to offroad destination for the highway bound — state troopers, homeland security agents, wayward journalists.
What attracts them here is the day-to-day grind of Veronica's kitchen. It's an overwhelming menu of heavy hitters, that would go toe-to-toe with any plate lunch house in Acadiana. Red beans and rice on Mondays. Catfish courtbouillon on Fridays. Smothered okra, oxtails and meatball stew in between. "The people curl their toes up" for the white chocolate bread pudding, she says.
Veronica is the lone cook, save on the weekends when her husband mans the smokehouse for the restaurant's wildly popular Sunday barbecue. They hire off-duty cops to run security on the old ladies in the car line. Without law and order, they're liable to cut each other off to make it to the front of the queue before the pork steak runs out by noon.
Three times a year, Veronica shuts down the restaurant to take a vacation. In other words, three times a year, traffic gets better on Hector Connoly Road. Sure, her kids can cook; they run the lunch line, after all. But there's no Veronica's without Veronica.
---
Ruebin Sandberg
Tula Tacos + Amigos,
427 Jefferson St., Lafayette /
tulatacos.com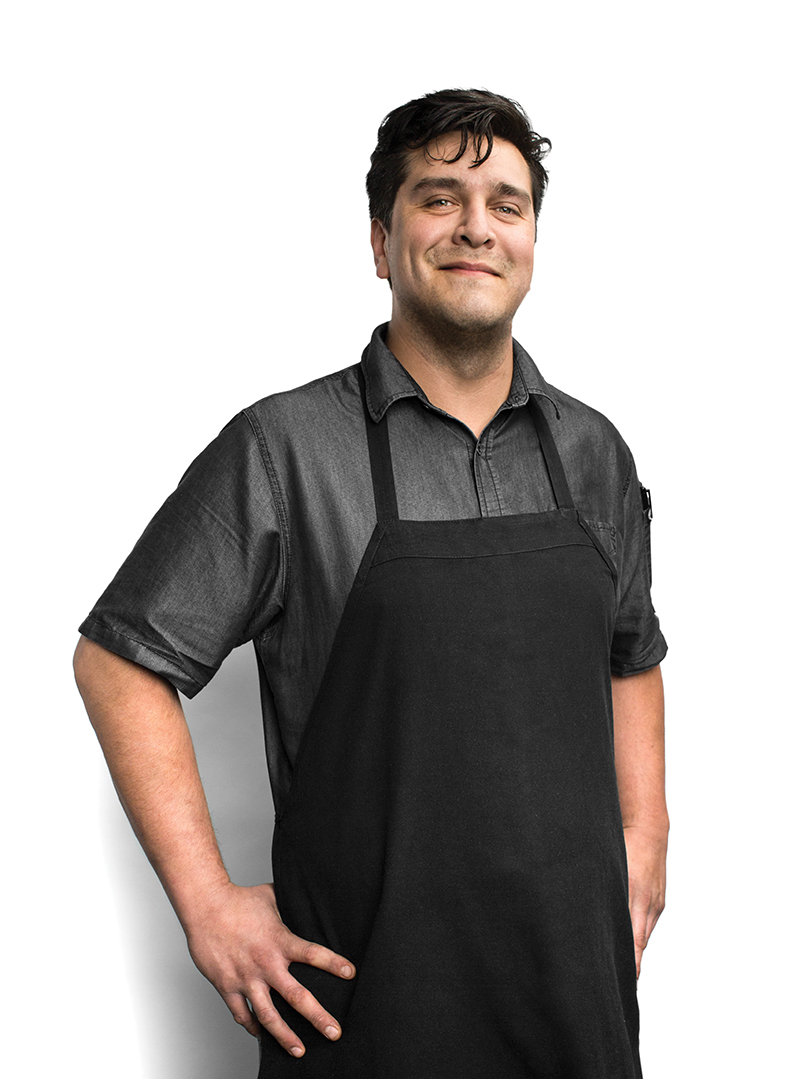 Ruebin Sandberg was 11 years old the first time he was told to kill a chicken for dinner. Behind his mother's family home in the state of Tamaulipas in Mexico, where he spent childhood summers, he tied it to a tree and cut off its head. Then came a pig. Then came the tamales.
"It made me respect food a lot more," the Lafayette native says of his introduction to backyard butchery. He did the culinary school thing, studying at Le Cordon Bleu in Dallas and staging in blue-ribbon joints around the country, but the through-line from his past to the menu at Tula Tacos + Amigos is his grandmother's kitchen.
There, he was the fat kid with his hands in the masa. He listened to the family gab while he formed larded corn, crimson with spice, around tatters of shredded, pepper-soaked pork.
Learning things the hard way laid a foundation for his culinary approach at Tula, only with beachier vibes. It's an ocean-front cantina in a fresh coat of the 1970s, plucked from a fantasy island, the kind with a seaplane anchored in a nestled harbor. The atmosphere is toasted with aromatic spices and soundtracked with the kodachrome of Sandberg's mind — Chromeo, Courtney Barnett and Paul Simon. Sandberg is in the back, slicing at a spinning cone of pork al pastor and heaping it on to tacos and tortas or plating adobo-red tamales the size of gold bricks.
Beneath the brunch-crowd chic areSandberg's childhood summers in Mexico, where he learned things the hard way under a palm roof — except the al pastor, that came from a preparatory trip to Mexico City, months before Tula opened this year. The tacos, the tamales, the tortas, the gamut of toppings are made from memory and experiment. Flour tortillas were the preferred vessel of the taquerias (flauterias, really) of Tamaulipas, but Tula's chewy, cakey corn tortillas are the star of the show.
Plenty of places make corn tortillas from scratch, starting with bagged masa and pressing them into discs. Sandberg goes a step backward, soaking and boiling dried Mexican corn — a hardy, savory kernel that barely resembles the pict-sweet stuff of American freezer dinners — in lime water to remove the husks. They call the process nixtamalization. The way Sandberg describes it, it sounds like alchemy — painstaking alchemy.
Why go through all the trouble? It's not about authenticity; it's about flavor.
Sandberg says simply, "Putting the hard work into it makes it tastes better."
---
Mohamed Chettouh
La Truffe Sauvage,
815 W Bayou Pines Drive, Lake Charles /
thewildtruffle.com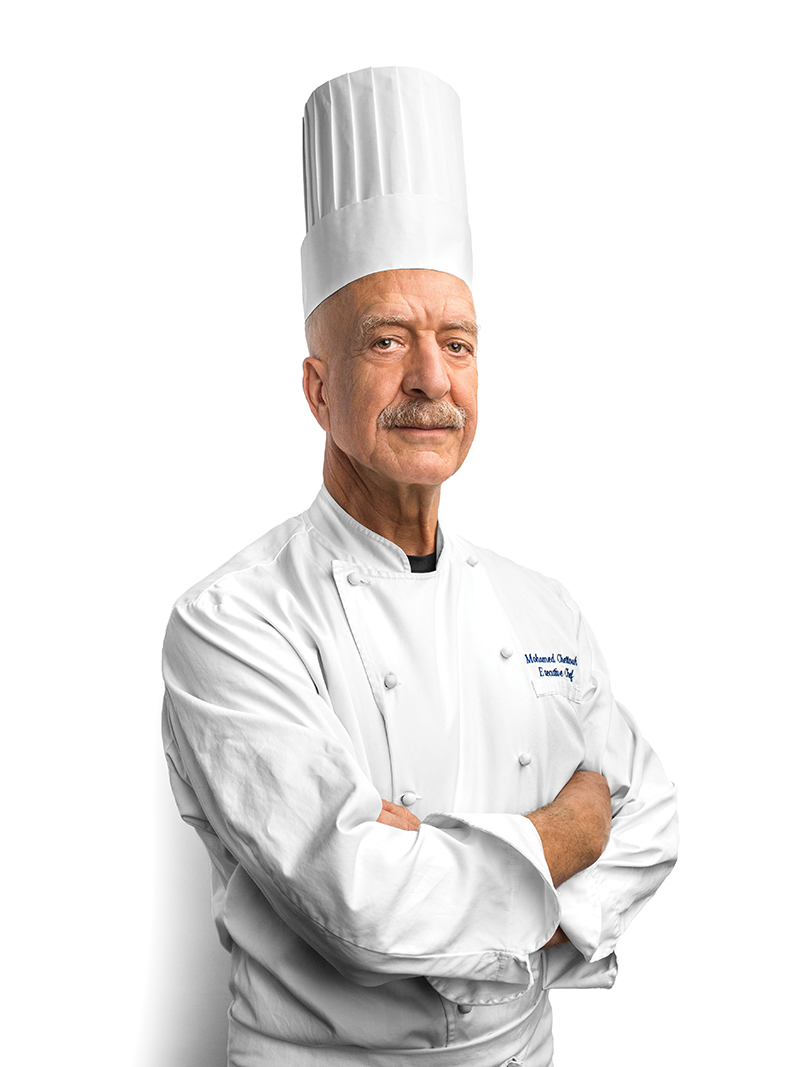 By the time he was finished cooking, the plastic rubbish bin was still empty. Mohamed Chettouh, raised poor in Algeria, aced the audition, prepping a meal for eight in pursuit of the top kitchen job at the Houston Country Club — and he wasted nothing.
"A good cook is someone who makes something great with less," he says, an insight he took from his mom.
He still wastes nothing, only it's his own bottom line and customers' satisfaction that matter to him now, as the co-owner and chef of Lake Charles' white-linen French restaurant La Truffe Sauvage.
The techniques and flavor profiles he learned on international waters, running the range on a cruise ship for 20 years after working his way out of Oran into Parisian-style kitchens the world over. He adapted butter and cream — the essence of French cooking — to the Mediterranean austerity of his upbringing.
"I have olive oil in my blood," he says of his Algerian roots and his father's olive and pomegranate trees.
French cooking is a universal language, and it bought him entry into fine dining establishments in Texas, once he decided to settle down. Now, Chettouh crafts the fineries of continental cuisine with the spoils of the Gulf of Mexico and nearby farms. Think gilded brown gulf red snapper — always wild caught, never farm raised — cantilevered on an island of piled artichokes, asparagus and capers over a shallow pond of lemon butter sauce.
The goal here is perfection, measured in the plump joy of customers who come from around the state and across the Sabine for a seat at La Truffe, in search of the refined and restrained decadence of shrimp and crab and braised beef ribs. Slices of joy, the appearance of effortlessness and ease.
"We give have happiness and joy to people," he says. "Maybe they lost money on the stock market. Maybe they had an argument somewhere. They sit down here, they have a nice meal, we change that."
For 21 years, that's been the secret at La Truffe, a quiet dedication to holistic dining — cooking with the whole ingredient and wholly satisfying the customer.
---