All Time Glow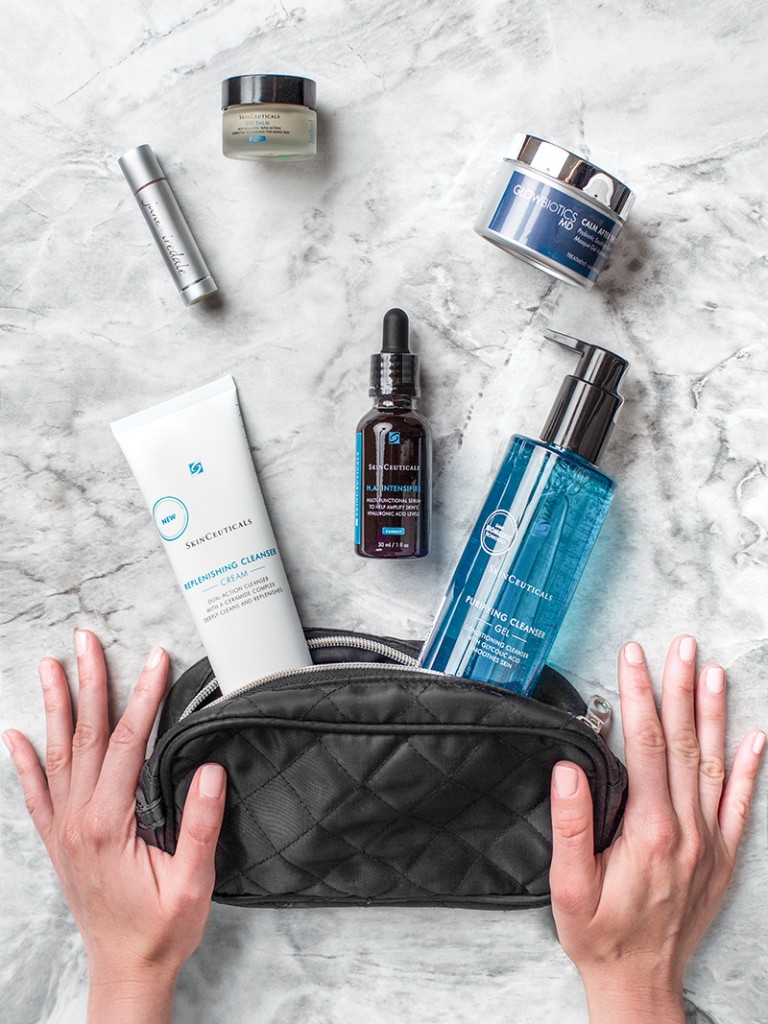 1: Skinceuticals Eye Balm
Ideal for the drier and more delicate eye area.
2: Jane Iredale Lip drink lip balm
Quenches dry lips and protects them through hydration in four natural shades.
3: Glowbiotics MD Calm After the Storm Calming Recovering Treatment
Even oily/combination skin can benefit from serums. This serum has peptides, hyaluronic acids, and antioxidants reduce inflammation and fight aging.
4: Skinceuticals Replenishing Cleanser Cream
Cleans and softens with ceramides, glycerin and essential oils. This gentle cleanser won't strip your skin's natural oils.
5: Skinceuticals H.A. Intensifer
A potent combination of hyaluronic acid and licorice root that boosts elasticity and firmness by plumping skin. This serum is ideal for all skin types.
6: Skinceuticals Purifying Cleansing Gel
The foaming lather of this cleansing gel will dissolve dirt and oil with texture-improving glycolic acid.
---
Acadiana Aesthetic Surgeons
917 Coolidge St., Lafayette, 337-446-2425, aasurgeons.com