All in Good Taste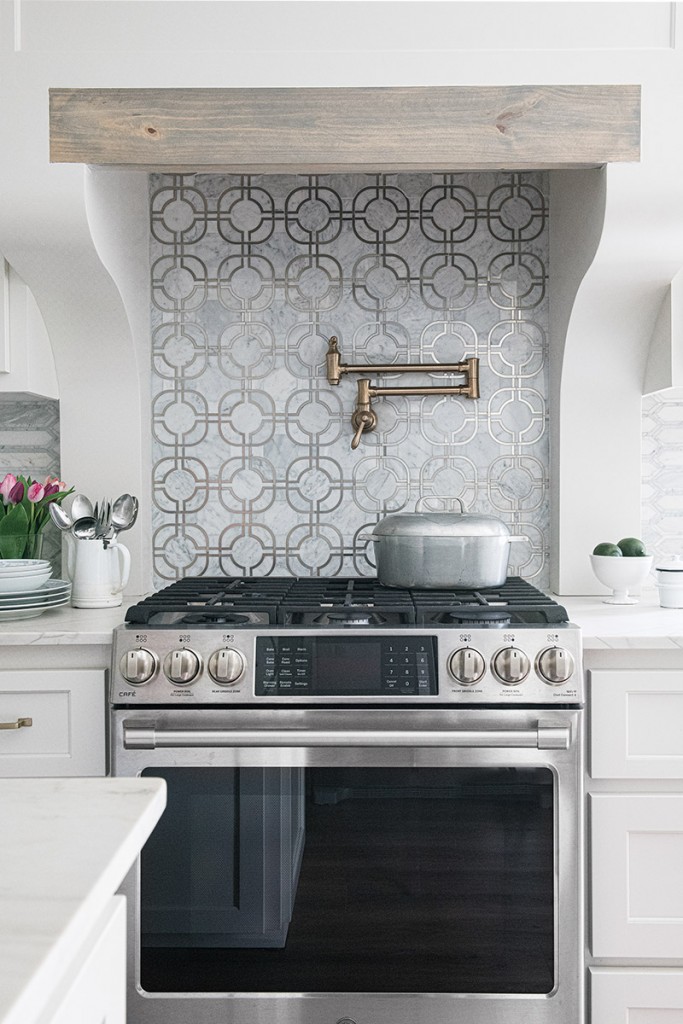 Ah, the kitchen.
No other room in the house is capable of accomplishing so much. This hive of activity is where we feed and nourish ourselves and our loved ones, where we sip that essential first cup of coffee and where we serve craft cocktails to friends and family as a kick-off to a great meal. At once practical and inspirational, it's fair to say that this room is a window into a home's soul.
But there are kitchens and there are kitchens, and these examples demonstrate just how transformational a well-designed kitchen can be. Three regional designers have created vastly different spaces that dovetail precisely with the lifestyles of their homeowners. Through the use of color, texture, curated elements and cleverly placed angles, these designs are a playground of efficiency, functionality and timeless elegance.
---
Gathering Place
When an Evangeline homeowner decided it was time to update her 40-year-old kitchen, a couple of objectives were essential.
The space needed to be bright and well-lighted enough to accommodate a chronic vision impairment, and it had to reinforce her life's passion — cooking for and hosting regular large family gatherings.
Designer Sara Vincent eliminated a protruding peninsula and other barriers that made the original space feel choppy, creating an open floorplan that seamlessly links a new cabinet-lined carport entrance to the retooled kitchen, coffee bar and dining space. From floor to ceiling, this once modest kitchen has been reimagined with tidy sophistication.
(Interior design by Sara Vincent Designs LLC. Construction by Justin Mier)
---
Sleek Efficiency
In this contemporary Lafayette home, designer Lisa Bourque created not one, but two, sleek and highly functional kitchens that work together to support the evolving needs of a family.
The main kitchen eschews common triangular theory in favor a linear design that reflects Kaizen-like efficiency, wasting no space and creating a logical, orderly flow.
One end is anchored by food storage (refrigerator and pantry), and is followed down the line with the dishwasher, sink, and prep area, followed by the cooktop and oven. A separate wine and coffee bar creates a social zone away from the culinary action, but guests and family members remain delightfully within the cook's view. The island, which serves as the main dining area, features stowable stools on the kitchen side, and backed seating on the other. In this anything-but-ordinary space, Bourque uses geometry and sturdy hues to establish beauty and balance.
(Interior design by Lisa Bourque Design. Construction by Larry Poirier)
---
Global Perspective
Eclectic elements and earthy materials define this radically refashioned kitchen, a once confined space that now perfectly mirrors a Lafayette homeowner's passion for global travel, cooking and entertaining.
Designer Elizabeth Gerace's sophisticated, yet playful theme invites guests into a mash-up of elements inspired by Old World France, Italy, Spain and Mexico.
The expansive kitchen, bar and sitting area are reborn from three formerly separate spaces; their ceiling height increased dramatically by taking in part of the home's attic. Everyday life unfolds effortlessly in this dreamy space, but its richly textured, sensual vibe suggests a romantic playground where friends and family raise a glass and say salud, santé or cin cin!
(Interior design by Elizabeth Gerace Design. Construction by John Sims)
---