Top 3 Noninvasive Cosmetic Innovations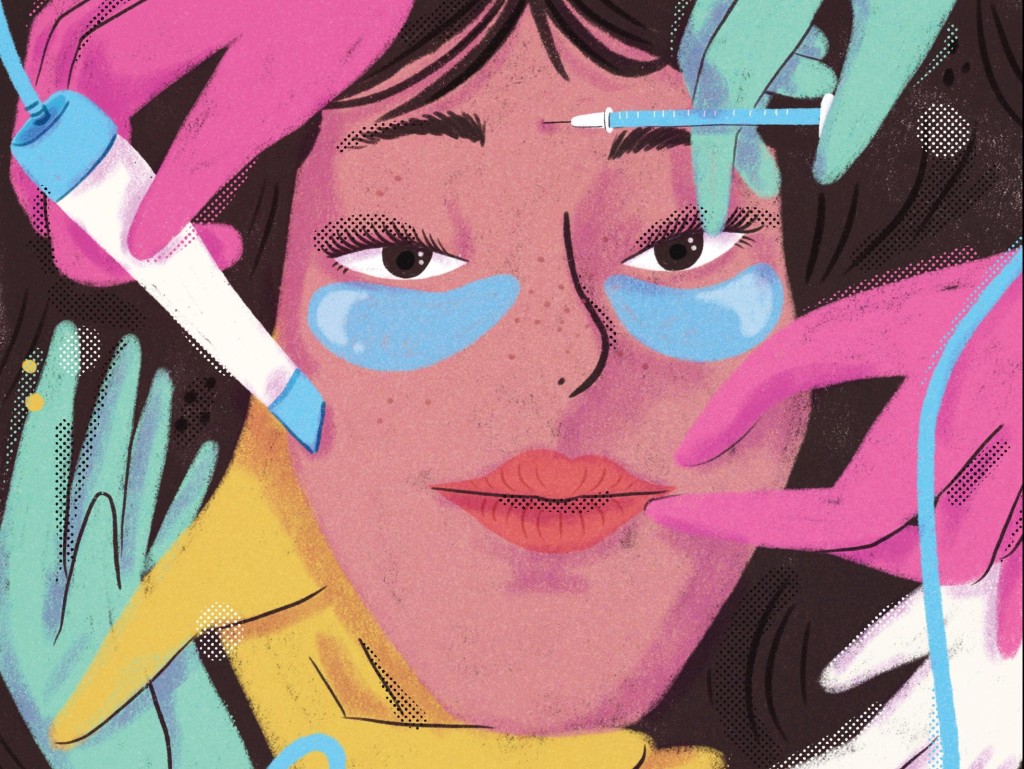 Noninvasive aesthetic treatments are on the rise. Just last year, this market was estimated at $52.57 billion worldwide and is predicted to grow even more this year. People from various age groups are indulging in these treatments, but the number of millennials and Generation Z-ers investing is on the rise, mainly because these treatments don't typically require recovery or downtime. They're also buying into this market for visual kinds of effects these treatments can create.
In Acadiana, there is a long roster of doctors specializing in noninvasive cosmetic procedures, including injectables, skin resurfacing techniques (also known as lasers) and noninvasive tissue lifting. These noninvasive innovations are popular because they typically don't create scars and cost relatively less than more invasive procedures. They don't require an incision or removing tissue. With a growing consumer base wanting to garner a certain type of look, local doctors are offering a plethora of these types of services.
Lafayette's Dr. Kevin Duplechain, who has 25 years of surgical experience doing cosmetic and reconstructive procedures, said that some of the most popular requests at his practice in Lafayette are Botox injections. "I think of Botox and noninvasive because there's no healing time. For all practical purposes it's non-invasive because you don't need anesthesia." Duplechain said. "With Botox, it's about reducing wrinkles and improving the skin. Neurotoxins, also known as Botox, basically slow down nerve function."
The doctor continued that he considers the recent uptick in Botox requests partially due to the pandemic and the rise of Zoom meetings.
"I'm seeing it in all age groups really. There's this Zoom phenomenon where people see themselves in the Zoom picture and think, 'I don't want to look the way I look.' This Zoom phenomenon and COVID phenomenon are driving a lot of people to look at themselves and see what they can fix," said Duplechain, whose credentials include diplomate of the American Board of Otolaryngology — Head and Neck Surgery, the American Board of Facial Plastic and Reconstructive Surgery and the American Board of Cosmetic Surgery.
Duplechain also attributes the Botox uptick to popular culture and pervasive images consumers see in the media. "Botox is preventative for wrinkles, but it's also for effect, for bigger lips, bigger cheeks … The Kardashians get a lot of mention for that effective look; they have unique features. Because of their popularity, you see that in the younger group of patients. It's mostly women, but some men, too. At our office though it's about 95 percent women."
The doctor noted that in this group of patients, many of them are still too young to have wrinkles, with some of them being in their early 20s. He said while the noninvasive treatment of Botox helps with wrinkle prevention — "They see their parents and don't want to get wrinkles" — it's really about this new aesthetic effect they see being cultivated on Instagram and with celebrities like the Kardashians.
HydraFacial is another popular innovation being requested in the region, according to Duplechain. Using a patented technology, HydraFacial cleanses the skin, while extracting impurities and nourishing with a super serum that replenishes the skin with nutrients. "It's like a vacuum cleaner-type device that gets your skin clean. [It] extracts and removes impurities. It also moisturizes. HydraFacials give you pretty skin. It's an incredibly popular treatment," Duplechain said.
In addition to Botox and HydraFacials, dental veneers are making a splash, making smiles brighter, whiter and more aligned. A veneer is typically made of custom-made, tooth-colored porcelain, since porcelain is a more durable, natural-looking material. It's a thin shell of porcelain that's designed to cover the front of the tooth. These types of dental ceramics can produce natural-looking teeth, and can cover yellowing teeth, chips, cracks, misalignment, and other perceived imperfections. The porcelain is said by doctors to retain its glossy look for a long period of time.
CoolSculpting is also a popular nonivasive choice in the region. This treatment is said to help with areas, such as the "love handles" and double chins, according to Acadia Women's Health. Since 1999, this practice in Acadiana offers women a female-centric facility to receive an array of treatments, including both noninvasive cosmetic innovations, one of them being CoolSculpting, which is a creative way to contour one's body by freezing body fat away. There is no surgery or downtime. Globally, about 3.5 million CoolSculpting treatments have been performed.
With the rise in popularity of these treatments, it's important to recognize it's one's personal choice whether or not to use noinvasive procedures. Always work with a trusted doctor and get all of the information before moving forward with treatments.
Beauty certainly doesn't require cosmetic procedures, and can radiate from the inside out.
A daily routine of preventative measures, that are both refreshing and enjoyable, can help one lead a more beautiful life. Colleen Breeckner, East Coast-based yoga teacher and wellness coach, provides her own beauty wellness routine here. These tips can be implemented daily for a healthier, brighter lifestyle:
1. Upon waking up, before drinking coffee or eating food, drink water with lemon.
2. Always try and get eight hours of sleep. Sleep is essential and not always easy. Melatonin, 5-HTP (Note: This does not mix with antidepressants), lavender, magnesium glycinate and an eye mask can help with some delicious, deep sleep. These are methods to ensure that I get a full night's sleep. Also, try using the Pillow app.
3. Do yoga and gyrotonics. Walk in nature. I like to also surround myself with inspiring women and prioritize healthy relationships and fun new experiences.
4. Use chemistry, meaning apply the ordinary acids and serum routine, daily. I wash my face with CeraVe, then niacinamide and copper peptides, caffeine around the eyes, a spritz of rose water (you can use any brand without a lot of alcohol), hyaluronic acid, and Caudalie Resveratrol-Lift serum, under eye cream and finally, a superfood sunblock.
5. I always invest in facials once a month, including a facial massage and red light therapy.
6. Diet is key: I invest in an 80 percent plant-based, anti-inflammatory diet, with lots of natural collagen via organic bone broths, collagen chews and biotin.