Top Dentists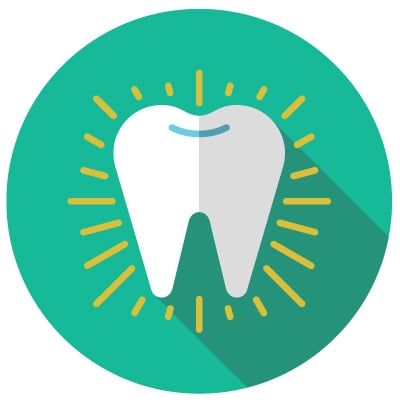 SELECTION PROCESS "If you had a patient in need of a dentist, which dentist would you refer them to?"
This is the question we've asked thousands of dentists to help us determine who the topDentists should be. Dentists and specialists are asked to take into consideration years of experience, continuing education, manner with patients, use of new techniques and technologies and of course physical results.
The nomination pool of dentists consists of dentists listed online with the American Dental Association, as well as all dentists listed online with their local dental societies, thus allowing virtually every dentist the opportunity to participate. Dentists are also given the opportunity to nominate other dentists who we have missed who they feel should be included in our list. Respondents are asked to put aside any personal bias or political motivations and to use only their knowledge of their peers' work when evaluating the other nominees.
Voters are asked to individually evaluate the practitioners on their ballots whose work they are familiar with. Once the balloting is completed, the scores are compiled and then averaged. The numerical average required for inclusion varies depending on the average for all the nominees within the specialty and the geographic area. Borderline cases are given careful consideration by the editors. Voting characteristics and comments are taken into consideration while making decisions. Past awards a dentist has received and status in various dental academies (Academy of General Dentistry, American Academy of Periodontology, etc.) can play a factor in our decision.
Once the decisions have been finalized, the included dentists are checked against state dental boards for disciplinary actions to make sure they have an active license and are in good standing with the board. Then letters of congratulations are sent to all the listed dentists.
Of course, there are many fine dentists who are not included in this representative list. It is intended as a sampling of the great body of talent in the field of dentistry in the United States. A dentist's inclusion on our list is based on the subjective judgments of his or her fellow dentists. While it is true that the lists may at times disproportionately reward visibility or popularity, we remain confident that our polling methodology largely corrects for any biases and that these lists continue to represent the most reliable, accurate and useful list of dentists available anywhere.

---
This list is excerpted from the 2015 topDentists™ list, a database that includes listings for more than 100 dentists and specialists in the Acadiana area. The Acadiana list is based on thousands of detailed evaluations of dentists and professionals by their peers. The complete database is available at usatopdentists.com. For more information, call (706) 364-0853; write P.O. Box 970, Augusta, Georgia 30903; email info@usatopdentists.com; or visit usatopdentists.com. topDentists has used its best efforts in assembling material for this list but does not warrant that the information contained herein is complete or accurate and does not assume, and hereby disclaims, any liability to any person for any loss or damage caused by errors or omissions herein whether such errors or omissions result from negligence, accident or any other cause.
Copyright 2011-2015 by Top Dentists LLC, Augusta, Georgia. All rights reserved. This list, or parts thereof, must not be reproduced in any form without permission. No commercial use of the information in this list may be made without permission of topDentists. No fees may be charged, directly or indirectly, for the use of the information in this list without permission.

---
ENDODONICS
Casey B. Bargas
Bargas Endodontics
2640 Country Club Road
Suite 300, Lake Charles
337-564-6885
bargasendo.com
Benjamin Ber
Southern Endodontic Specialists
1211 Museum Drive, Houma
985-917-0084
houmaendo.com
Brent Chauvin
Advanced Endodontics
of Lafayette
221 Rue De Jean, Suite 214
Lafayette
337-769-0999
chauvinendo.com
Kenneth Shane Fowler
4906 Ambassador Caffery
Pkwy., Building O
Lafayette
337-981-0144
shanefowlerdds.com
Steven Michael Gaudet , Jr.
Southern Endodontic Specialists
1211 Museum Drive
Houma
985-917-0084
houmaendo.com
Blair Paul Gremillion
Ascension Endodontics
17563 Old Jefferson Hwy.
Prairieville
225-677-5000
ascensionendo.com
John E. Levin
Levin Endodontics
312 West University Ave.
Suite A, Lafayette
337-236-9880
levinendo.com
Michael J. Marcello II
Premier Endodontics
117 St. Michael St.
Thibodaux
985-625-3636
premierendo.net
Kenneth W. Parks
Lake Area Endodontics
636 West McNeese St.
Lake Charles
337-477-6124
lakeareaendo.com
Anthony B. Rainwater
3909 Ambassador Caffery Pkwy., Suite B
Lafayette
337-233-7113
rainwaterendo.com

GENERAL DENTISTRY
Melanie Jean Andrews
Plantation Road Dental Care
103 Plantation Road
Destrehan
504-764-1148
plantationroaddental.com
Charles J. Ardoin II
4985 South Hwy. 27
Sulphur
337-583-2756
cjardoindds.com
John Kenneth Aycock
512 Haifleigh St.
Franklin
337-828-5841
Jimmy A. Babineaux Jr.
Babineaux Family Dentistry
1534 West Pinhook Road
Lafayette
337-234-3214
Brock J. Barras
Barras Family Dentistry
1700 Kaliste Saloom, Building 4
Lafayette
337-235-3395
barrasfamilydentistry.com
Peter T. Bayles
824 West Fourth St.
Dequincy
337-786-6221
drbayles.com
Douglas S. Ber
511 Cardinal Drive
Thibodaux
985-447-9379
Charles A. Bernard III
2726 Kaliste Saloom Road
Lafayette
337-984-9414
Gerard M. Beyt
Beyt Family Dentistry
306 South Main St.
Saint Martinville
337-394-3768
Mark J. Bilello
399 Bayou Gardens
Blvd., Houma
985-872-9470
houmacomprehensivedentistry.com
Gary Joseph Blanchette
Sulphur Dental Associates
2920 Maplewood Drive
Sulphur, 70663-6114
337-625-2671
Richard Irvin Borne
Southdown Dental Center
103 Southdown West Blvd.
Houma, 70360-3943
985-876-5564
Ellis David Braud Jr.
810 Bayou Lane
Thibodaux
985-446-2888
Nathan H. Bray Jr.
Hennigan Dental
700 West McNeese St., Suite B
Lake Charles
337-478-8470
hennigandental.com
Charlie Buller III
206 North Thompson Ave.
Iowa
337-582-7225
Rebecca Charpentier
Charpentier Family Dentistry
600 Rue de Onetta
New Iberia
337-369-6587
newiberiasmiles.com
Carl W. Churchman Jr.
3640 Common St.
Lake Charles
337-477-5043
James Richard Churchman
Churchman Family Dentistry
150 West Prien Lake Road
Lake Charles
337-478-1700
Mary S. Churchman
3632 Common St.
Lake Charles
337-478-4022
marychurchmandds.com
Robert C. Cochran
Moss Bluff Family Dental Care
1434 Sam Houston Jones Pkwy.
Lake Charles
337-855-7748
Katie Courville Roberts
3632 Common St.
Lake Charles
337-478-4022
marychurchmandds.com
William S. Darr Jr.
107 South Morgan Ave.
Broussard
337-837-3117
wdarrdds.com
Daniel Domingue
200 Beaullieu Drive, Building Two
Lafayette
337-235-1523
acadianadentistry.com
Dennis Edward Donald
627 West College St.
Lake Charles
337-478-3646
drdennisdonald.com
Peter J. Dorsey
Dorsey Dental Group Inc.
3447 Fifth Ave.
Lake Charles
337-478-2014
Christy Gail Drum-Ammons
214 West McNeese St.
Lake Charles
337-478-0870
Lige F. Dunaway III
121 Representative Row
Lafayette
337-264-1890
ligedunawaydds.com
Rachel R. Durel
Bergeron Family Dentistry
636 South Belle Circle
Breaux Bridge
337-332-5141
coreybergeronfamilydentistry.com
Robert J. Foret
705 Plantation Road
Thibodaux
985-446-8821
Joshua Ryan Guidry
556 Cardinal Drive
Thibodaux
985-449-0611
Peter S. Guidry
1234 David Drive, Suite 106
Morgan City
985-385-5423
Sara R. Guidry
556 Cardinal Drive
Thibodaux
985-449-0611
Herbert M. Hamilton, Jr.
406 West McNeese St., Suite B
Lake Charles
337-477-9790
Donald P. Harris
605 Rue De Brille
New Iberia
337-367-6144
Edward J. Hebert
1540 Country Club Road
Lake Charles
337-474-4892
scottmhannamandds.com
Craig S. Landry
350 Doucet Road, Suite 100
Lafayette
337-981-9242
drcraiglandry.com
Michele Lavergne
4306 North University Ave.
Carencro
337-896-3062
Richard L. LeBlanc
4003 Louisiana Ave.
Lake Charles
337-477-8360
Lance Lege
904 North Cushing Ave.
Kaplan
337-643-7766
Dean Leonard Listi
904 David Drive
Morgan City
985-384-4044
drlisti.com
Trace L. Lynn
Sulphur Dental Associates
2920 Maplewood Drive
Sulphur
337-625-2671
Bryan Manning
Manning Dental Associates
1910 Maplewood Drive
Sulphur
337-625-8787
manningdental.com
Kent Raymond Mauduit
Poetic Smiles
429 West Airline Hwy., Suite F
La Place
985-652-3121
laplacedentist.com
Katherine McCardell
300 Doucet Road
Lafayette
337-989-1268
mikemalonedds.com
Matthew J. Melancon
Melancon Family Dentistry
300 West Madison St.
Broussard
337-837-1861
melancondentistry.com
Mark M. Miller
1516 Eighteenth St.
Lake Charles
337-478-9994
James Philip Mire
102 Mystic Blvd.
Houma
985-868-5337
Edward Morris Moody II
404 East Texas Ave.
Rayne
337-334-2967
moodydentist.com
Benjamin M. Ory
Ory Family Dentistry
430 West Fifth St.
La Place
985-652-9616
orydentists.com
James A. Pearce
1221 Coolidge Blvd.
Lafayette
337-269-0564
jamesapearcedds.com
Daniel M. Perry
4301 Lake St.
Lake Charles
337-478-0812
drperrydentistry.com
Randall R. Perry
Family Dental Care
1430 West McNeese St.
Lake Charles
337-474-0212
drrandallperry.com
Esperanza M. Prato
2816 First Ave.
Lake Charles
337-437-7107
Jason R. Ray
698 East First St.
Thibodaux
985-446-8037
thibodauxdentist.com
Kurt S. Rothermel
817 North Ave., Suite K
Crowley
337-783-2113
Charles C. Savoia
200 Clinic Drive
Donaldsonville
225-473-1082
Lance N. Savoie
Lance Savoie Family Dental
105 Rue Centre St.
Abbeville
337-892-4774
abbevilleladentist.com
G. Kyle Slaven
Smile Design dontics
671 South Post Oak Road
Sulphur
337-625-0008
kyleslavendds.com
J. Jerome Smith
200 Beaullieu Drive, Building 2
Lafayette
337-235-1523
acadianadentistry.com
John L. Speer
3425 Louisiana Ave.
Lake Charles
337-477-6561
James J. Stafford
2670 Hwy. 20
Vacherie
225-265-3026
drjamesstafford.com
Michelle E. Swift
Michelle Swift DDS Family Dentistry
1333 Oak Park Blvd.
Lake Charles
337-478-2960
michelleswiftdds.com
John C. Theriot
121 Rue Louis XIV, Suite 2
Lafayette
337-984-3408
lafayetteladentist.com
Seema Marie Varghese
SWLA Center for Health Services
2000 Opelousas St.
Lake Charles
337-493-5145
swlahealth.org
Robert Roy Vaughan
1402 Oak Park Blvd.
Lake Charles
337-478-2850
Paul D. Vidrine
Westlake Dental Care
902 Shady Lane, Suite A
Westlake
337-433-1306
Lamar E. Waguespack , Jr.
La Vie Dental
109 Johnny Dufrene Drive
Raceland
985-532-5303
Jerome M. Walker
600 Liberty St.
Houma
985-851-2653
Ryan Walker
1700 Saint Charles St.
Houma
985-851-1633
Daniel A. Weaver
Lake Charles Center for Restorative Dentistry
715 West College St.
Lake Charles
337-478-3123
smilelakecharles.com
Stephanie B. Weaver
Lake Charles Center for Restorative Dentistry
715 West College St.
Lake Charles
337-478-3123
smilelakecharles.com
C. Leonard Wise
1200 North Victor II Blvd. Suite 100
Morgan City
985-384-0926

ORAL AND MAXILLOFACIAL SURGERY
Randolph H. Alexander
2708 Aster St., Suite A
Lake Charles
337-478-9843
Robin C. Ardoin
Oral & Facial Surgery Center
203 A Energy Pkwy.
Lafayette
337-234-1780
omfsc.com
David Gunter Baughman
Oral-Facial Surgery Center
1608 Polk St.
Houma
985-879-1972
oral-facialsurgerycenter.com
Donald P. Boudreaux , Jr.
Southern Oral & Facial Surgery
606 Rue De Brille
New Iberia
337-560-0131
soafs.com
Clay S. Chandler
Lafayette Oral Surgery and Dental Implant Specialists
3839 West Congress St., Suite C
Lafayette
337-984-0403
lafoms.com
Gene O. Dupree
Lafayette Oral Surgery and Dental Implant Specialists
3839 West Congress St., Suite C
Lafayette
337-984-0403
lafoms.com
Harold David Kennedy
Oral & Facial Surgery Center
203 A Energy Pkwy.
Lafayette
337-234-1780
omfsc.com
Edward A. Neupert III
Lafayette Oral Surgery and Dental Implant Specialists
3839 West Congress St., Suite C
Lafayette
337-984-0403
lafoms.com
Christopher J. Saal
Oral-Facial Surgery Center
1608 Polk St.
Houma
985-879-1972
oral-facialsurgerycenter.com

ORTHODONTICS
Catherine Schwab Coreil
Le Centre Orthodontic Arts
7845 Main St.
Houma
985-853-1142
lecentreortho.com
Mark N. Coreil
Le Centre Orthodontic Arts
7845 Main St.
Houma
985-853-1142
lecentreortho.com
Craig Hannie Crawford
Crawford Orthodontics
701 West College St.
Lake Charles
337-478-7590
drcrawfordorthodontics.com
John C. Daire
858 Kaliste Saloom Road
Lafayette
337-291-9141
daireorthodontics.com
Kerwin V. Donaldson , Jr.
Donaldson Orthodontics
519 North Lewis St.
New Iberia
337-367-8866
donaldsonortho.com
Danielle Ardoin Dore
1144 Coolidge Blvd., Suite F
Lafayette
337-267-7645
doresmiles.com
Noel P. Dragon , Jr.
301 Rue Beauregard, Suite A
Lafayette
337-412-6281
Whybra Joseph Duay , Jr.
Duay Orthodontics
1301 Victor II Blvd.
Morgan City
985-385-1850
Albert P. Ellender
Ellender Orthodontics
102 Ramey Road
Houma
985-851-1234
ellenderortho.com
Jude P. Fairchild
Lake Charles Orthodontics
1837 West Prien Lake Road
Lake Charles
337-478-2805
lakecharlesorthodontics.com
Guy Warren Favaloro
Favaloro Orthodontics
416 Belle Terre Blvd.
La Place
985-652-2178
favaloroorthodontics.com
Melanie Merrill Fowler
Dr. Melanie Fowler Orthodontic Studio
4906 Ambassador Caffery Pkwy., Building O
Lafayette
337-981-4350
orthodonticstudio.com
David A. Guidry
Guidry Orthodontics/ Acadian Orthodontics
1234 David Drive, Suite 202B
Morgan City
985-372-2399
GuidryOrtho.com
Mark Boston LaHaye
LaHaye Orthodontics
100 Pecan St.
Thibodaux
985-446-0988
lahayeortho.com
James A. Leithead , Jr.
Leithead Orthodontics
615 West College St.
Lake Charles
337-478-8091
leitheadorthodontics.com
John F. Moffett , Jr.
Moffett Orthodontics
1509 West McNeese St.
Lake Charles
337-479-0300
moffettorthodontics.com
Allison A. Moise-Hamada
Hamada Orthodontics
131 Ormond Center Court
Destrehan
985-725-0509
hamadaorthodontics.com
John Marion Oubre
John Oubre Orthodontics for Children and Adults
1605 Kaliste Saloom Road
Lafayette
337-988-2025
droubre.com
Alan Carl Perry
Lake Charles Orthodontics
1837 West Prien Lake Road
Lake Charles
337-478-2805
lakecharlesorthodontics.com
Paul C. Perry
3109 Maplewood Drive
Sulphur
337-625-5330
paulcperry.com
Stephen E. Searcy
Searcy Orthodontics
3839 West Congress St., Suite B
Lafayette
337-984-0178
searcyortho.com
Donovan Paul Soignet
Soignet Orthodontics
1001 East Seventh St., Suite A
Thibodaux
985-446-5211
S. Jay Waguespack IV
4906 Ambassador Caffery Pkwy., Building L, Suite 1200
Lafayette
337-233-3677
jaywagortho.com

PEDIATRIC DENTISTRY
Kennell P. Brown, Jr.
306 North Lewis St., Suite Two
New Iberia
337-369-7654
Claudia A. Cavallino
Bayou Childrens Dental Center
4752 Hwy. 311, Suite 115
Houma
985-868-8331
bayouchildrensdental.com
Gantt N. De Jean
1604 Kerr St., Suite 101
Opelousas
337-948-8253
N. Paige Gaudet
Bayou Childrens Dental Center
4752 Hwy. 311, Suite 115
Houma
985-868-8331
bayouchildrensdental.com
Roger G. Grimball, Jr.
Grimball Pediatric Dentistry
910 Beglis Pkwy.
Sulphur
337-625-2212
grimballdds.com
John Alexander Hendry
185 South Beadle Road
Lafayette
337-234-2349
drjohnhendry.com
Leslie J. Jacobs
Dr. Leslie Jacobs Pediatric Dentistry
113 Rue Fountaine
Lafayette, 70508
337-500-1500
makeyourkidssmile.com
William A. Keaty
350 Doucet Road, Suite 101
Lafayette
337-981-9242
nocavitykids.com
S. Troy Miller
Quest Pediatric Dental Group
210 Beaullieu Drive
Lafayette
337-347-7365
troymillerdds.com
Danielle Robinson
631 West College St.
Lake Charles
337-474-2563
philipmosesdds.com
Eric A. Sanders
Sanders Pediatric Dentistry
2620 Country Club Road
Lake Charles
337-433-5437
sanderspediatricdentistry.com
Paige Sigsworth
Associates in Pediatric Dentistry
17534 Old Jefferson Hwy. Suite C1
Prairieville
225-673-9600
aipdbr.com
Scott L. Worley
The Dental Depot
4600 Lake St.
Lake Charles
337-474-0246
thedentaldepot.com

PERIODONTICS
M. Randal Comeaux
Periodontics Associates
3839 West Congress St., Suite D
Lafayette
337-989-0267
periodonticsassociates.com
James M. Finley
Finley Periodontics
111 Rue Fontaine
Lafayette
337-347-7368
finleyperio.com
Monroe M. Howell
1117 Canal Blvd.
Thibodaux
985-446-3855
Bryan S. Pearson
Periodontics Associates
3839 West Congress St., Suite D
Lafayette
337-989-0267
periodonticsassociates.com
Murray L. Rabalais , Jr.
Progressive Periodontics
236 Progressive Blvd.
Houma
985-447-1500
louisianaperiolaser.com
Edward T. Savoy
2708 Aster St., Suite B
Lake Charles
337-474-2612
Raymond J. Steiner
4550 Lake St.
Lake Charles
337-478-1000
raymondsteinerdds.com

PROSTHODONTICS
Conrad F. Frey III
Frey Prosthodontics
185 South Beadle Road, Building One, Suite C
Lafayette
337-354-0004
freypros.com