The Hilliard Art Museum Receives Highest National Recognition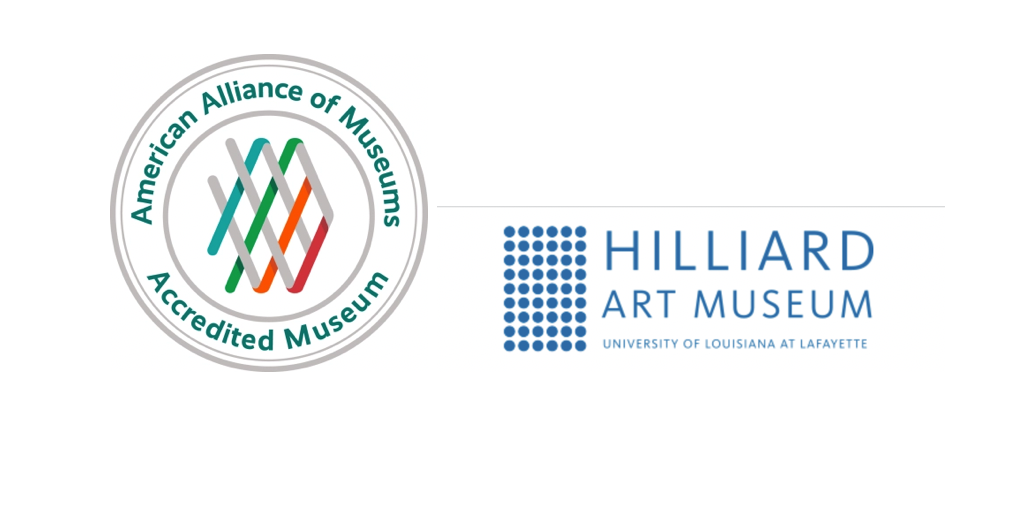 LAFAYETTE, La (press release) – The Hilliard Art Museum has achieved accreditation by the American Alliance of Museums (AAM), the highest national recognition afforded the nation's museums. Accreditation signifies excellence to the museum community, to governments, funders, outside agencies, and to the museum-going public.
Alliance Accreditation brings national recognition to a museum for its commitment to excellence, accountability, high professional standards and continued institutional improvement. Developed and sustained by museum professionals for 50 years, the Alliance's museum accreditation program is the field's primary vehicle for quality assurance, self-regulation and public accountability. It strengthens the museum profession by promoting practices that enable leaders to make informed decisions, allocate resources wisely, and remain financially and ethically accountable in order to provide the best possible service to the public.
"Accreditation raises the bar for the Hilliard Art Museum," says LouAnne Greenwald, director of The Hilliard Art Museum. "It allows us to connect to a network of national and international art institutions that are also accredited. It signals to potential lenders of artworks that we operate by best practices, that their artworks will be well cared for at our museum. It's another feather in the cap for our University and demonstrates UL's commitment to art as a part of the academic experience."
Of the nation's estimated 33,000 museums, over 1099 are currently accredited. The Hilliard Art Museum is one of only 23 museums accredited in Louisiana.
Accreditation is a very rigorous but highly rewarding process that examines all aspects of a museum's operations. To earn accreditation a museum first must conduct a year of self-study, and then undergo a site visit by a team of peer reviewers. The Alliance's Accreditation Commission, an independent and autonomous body of museum professionals, considers the self-study and visiting committee report to determine whether a museum should receive accreditation.
"Accredited museums are a community of institutions that have chosen to hold themselves publicly accountable to excellence," said Laura L. Lott, Alliance President and CEO. "Accreditation is clearly a significant achievement, of which both the institutions and the communities they serve can be extremely proud."