The Funniest Guys in South Louisiana, Part I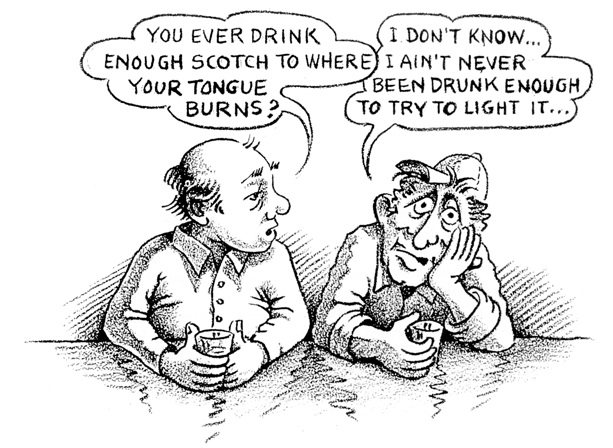 There's something funny going on in South Louisiana, and it happens every time one of the leading Cajun humorists steps onto a stage.
In our corner of the world, we enjoy more than our fair share of truly funny people. These comedians and raconteurs relish telling a good joke, and we the audience seem to love what we're hearing. I think this appreciation of good humor is one of the many manifestations of the joie de vivre for which the people of Acadiana are known.
Among those who have performed professionally are Johnny Hoffmann (1930-2010) of Thibodaux, A.J. Smith of Lake Charles, Dave Petitjean of Crowley and Murray Conque of Carencro.
These guys were first discovered by a wider audience at the annual International Cajun Joke-Telling Contest in Opelousas in the 1980s and '90s. Talk about an enjoyable event! I attended several and nearly died laughing at some of these homegrown comedians.
One of the funniest, most brilliant things about their presentations was their collective knack for conjuring up thoroughly original characters for their acts. I'm talking about wacky characters, the likes of whom the world of humor had never seen. For instance:
• Lanoosh Landreneau, the Cajun gal who's been married 11 times. Inside word has it that she doesn't really like men as much as she likes wedding cake!
• Pistache Babineaux, the attorney from Carencro who was called by a desperate client who was about to be executed in the electric chair. When asked for his legal advice, Pistache suggested, "Mais, don't sit down."
• Uncle Noon, the chronically unemployed fellow from Thibodaux who says that although hard work never killed anyone, "You ain't never heard of anyone resting to death either!"
Now, Uncle Noon wasn't what you'd call an overly ambitious man, and his poor wife, Aunt Mess, was notoriously unattractive – not what you'd call beauty pageant material.
These two were the central characters in Johnny Hoffmann's routine. Here are two of his favorite jokes about them:

Aunt Mess Kidnapped
"Aunt Mess was down by the bayou washing clothes the other day, tending to her business. This gang of fellows pulled up in a car, got out, picked her up and took her away. They kidnapped her is what they did. Before the day was over, Uncle Noon got a ransom note: 'Dear Uncle Noon: We have your wife, and if you do not give us $10,000 in small bills, placed in a shoe box under the bridge by 6 o'clock tonight, we will return your wife unharmed.'"

Don't Drink and Jive
"Uncle Noon's been doing a lot more drinking than usual lately. One time Aunt Mess asked him, 'Noon, when you go out, what do you drink?'
'Scotch,' he said.
'Well, I tell you what. You sound like you're having such a good time when you go out, I want to go with you to see what's going on,' Mess said.
So she did, and when they went in the bar and Noon ordered a scotch, Mess said, 'I want one, too.' She picked it up, tasted it and said, 'That's the worst thing I've ever tasted in my life.'
'See that, and all this time you thought I was having fun,' Noon said.
Somebody at the bar asked Noon, 'You ever drink enough scotch to where your tongue burns?'
'I don't know,' Noon said. 'I ain't never been drunk enough to try to light it.'"
So this is a bit of the humor of Johnny Hoffmann, a longtime campus engineer at Nicholls State University in Thibodaux. He retired from what he loved to call "Harvard on the Bayou" in the mid-1990s and then traveled around the country cracking jokes and amusing audiences. He died in the summer of 2010.
In the next installment of this column, we'll take a look at the humor of a few of the other guys who can be counted among the funniest to ever live in South Louisiana.