Sur le Menu: Taco Well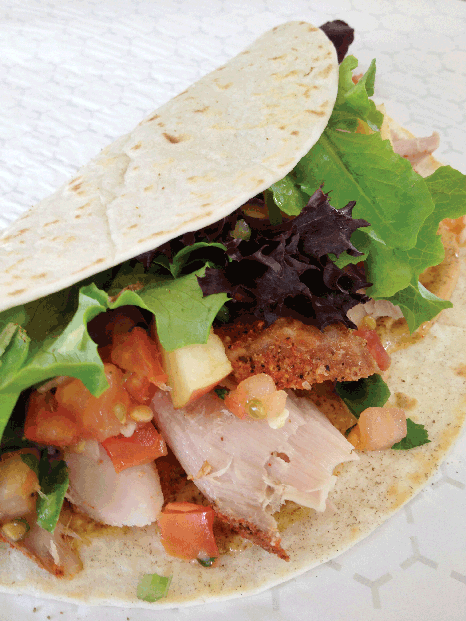 Acme Taco
1605 N. University Ave., Lafayette
337/534-4749
acme-taco.com
Acme Taco serves tacos of a grand variety. It also serves other Mexican dishes, including a wonderful complementary fresh salsa and albòndigas, a meatball-and-beef broth soup, but Acme Taco is, as its tag line says, "not your typical Mexican."
The restaurant doesn't look Mexican.
And most of the tacos don't taste Mexican, but that doesn't mean they're not delicious.
Claire Lowry, a self-described finicky eater and Lafayette resident, says she was warned that it wasn't a traditional Mexican restaurant before she went the first time.
"So I went in with an open mind about finding something I would like," she says. "And indeed, I actually loved everything I have ever ordered – and what the rest of my party ordered, too. At Acme, you can't not share what you order. That would be selfish."
Lowry admits that she can never remember the names of what she orders because "nothing is just tacos or enchiladas or carne asada. You have to read the descriptions on the menu to understand and appreciate the dishes," she says. "[It's] highly recommended – two thumbs up, five stars and a fist bump!"
In the range of tacos Acme Taco offers, here is a sample of the menu items to illustrate Lowry's point:
OMFG! (Oh My Fried Goodness!): Corn tortilla, lettuce, tomato and cheddar cheese deep fried in the shell. With a choice of: carnitas, chicken or shredded beef.
Buffalo: Flour tortilla, buffalo sauce, blue cheese crumbles and celery. With a choice of: chicken, shrimp, crawfish or crunchy fried portobello mushroom.
Southern: Flour tortilla, pepper jack cheese, grilled pineapple and grilled jalapeno, barbecue sauce. With a choice of: carnitas, chicken, shredded beef, steak or portobello mushroom.
Even the décor at Acme Taco is unexpectedly chic. Once inside the nondescript building near the interstate, customers find lime-green walls with aluminum wainscoting and interesting architectural details, making the place visually vibrant.
Lowry says, "Everything from the food to décor to the owner taking time to talk to you have made Acme Taco one of my favorite restaurants in Lafayette."
Malarie Zaunbrecher of Abbeville says she approached dining at Acme Taco with some trepidation.
"I was apprehensive about an Americanized spinoff Mexican experience," she says. However, after giving the restaurant a try, she decided that, for her, "the food was perfectly balanced between cultures."
She also appreciated the large selection of entrées for her vegetarian friends and agrees with Lowry that the service has just the right amount of personality and pizzazz – combined with food that lives up to the service.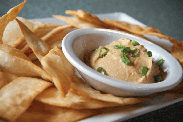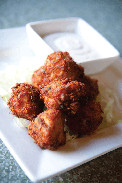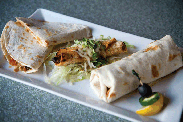 Taqueria Mi Casita
353 S. Van Ave., Houma
985/262-4251
If you're in Houma and looking for a good, authentic taco – or good, authentic Mexican food in general – try Taqueria Mi Casita. This place is so authentic that finding someone who works there and speaks English is impossible on most days.
They've got an array of tacos, including tripas (tripe) and lengua (tongue), but the most popular taco is the fajita taco.
Monteserrat Flores of Houma, a Taqueria Mi Casita regular, believes the restaurant's simplicity is at the core of its success.
"It's simple and almost no one here speaks English, but there are a lot of American customers because the food is good," she says. "It's homemade – and I pretty much like everything."
The owners previously ran Taqueria Guzman in Houma for three years, but in August, they changed the name and added items to the menu, and Taqueria Mi Casita was born.
The small restaurant is gaining in popularity, not only with the local Hispanic population but also with foodies looking for some of the best tacos and most authentic Mexican food in the area.
Taco Sisters
407 Johnston St., Lafayette
(337) 234-TACO (8226)
tacosisters.com
Nearly four years ago, Molly Richard and her sister, Katy, decided to stop talking about how badly they wanted to open a restaurant and just do it.
"We've been talking about this for 20 years," Katy says. "We love to feed people. We make our food with love."
They settled upon creating smoked fish tacos and salads, plus a brisket burrito – a simple combination that has become legendary. With a giant smoker steadily puffing away on the small back porch at the back of the drive-thru and lots of picnic tables amidst beautiful flower beds, the sisters have been successfully serving up tacos, salads and burritos for a while now. And many people are hooked.
"The food is simple and delicious," says Wendy Begnaud, a Taco Sisters devotee. "They don't mask the ingredients. They let the freshness and ripest tastes of the season shine through. Secondly, they genuinely love what they do and care about their customers. The sisters and their staff engage you when you order and, even when incredibly busy, serve with a smile."
Begnaud says she dreads fall and the hiatus of the Fiesta Summer Salad, but on the bright side, she believes Taco Sisters' chicken chili soothes the soul. The steady and ever-present line of cars at Taco Sisters demonstrates that Begnaud is not alone in her "gotta have it" attitude about the California-inspired fish tacos made by two Cajun sisters.
Matt Jones, another loyal Taco Sisters customer from Lafayette, agrees. "The brisket taco is outstanding," he says. "The sauce is terrific."
However, it's the smoked fish taco that is the restaurant's signature item, according to Molly.
"If you haven't tried it, you've never tasted anything like it," she says. "We're not pretending to be Mexican, but that's what it is – it's a taco."
Katy says the fish taco pays proper homage to its creators' Cajun roots with just enough heat.
Both of the Richard sisters left very different lives to make their dream a reality and manage the restaurant together. Katy returned to Acadiana after 24 years in New Hampshire, and Molly left her post as longtime publisher of Lafayette's successful Quik Quarter publication in 2008. Together, they re-invented their lives – and in the process gave the folks in Lafayette another food tradition.