Short Trips from Acadiana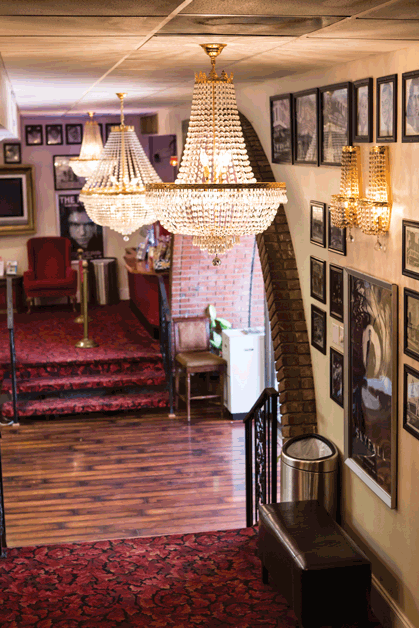 Getting to do everything you want to do in any city can be a challenge. Tourists have the restraints of time, and natives sometimes fail to take full advantage of the many attractions in their own backyard. Venturing out along the Big Easy's beaten path – touring the French Quarter, shopping along Magazine Street and dining out, for instance – never disappoints. If you're looking for something slightly off the beaten path, however (we're not talking places that you'll need a GPS to find; we're simply reminding you that variety is the spice of life), there are plenty of options. We've rounded up a list of suggestions and a bit of advice to accompany them: Leave your worries behind so you can truly enjoy the City That Care Forgot.
Catching a Flick
Giant multiplex theaters aren't the only places to catch a movie. Uptown, the Prytania Theatre's Classic Movie Series runs timeless films primarily from the '40s, '50s and '60s every Wednesday and Sunday. They also have a Midnite Movies Series Friday and Saturday featuring an eclectic mix of cult and campy classics. The Prytania, a tradition in New Orleans since 1915, is the state's only single-screen movie theater and is within walking distance of the St. Charles Avenue streetcar.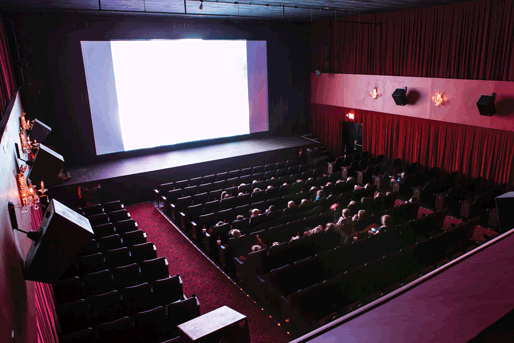 The city offers some outdoor venues, as well. Last year, the New Orleans Recreation Development Commission, or NORDC, in support of strong families and communities, began its Movies in the Park series, which is open to the public and free. This year's fall series features eight family-friendly films, including blockbusters such as The Dark Knight and Iron Man, in eight different parks and playgrounds during the months of October and November. Children under 16 must be accompanied by an adult. The New Orleans Museum of Art, or NOMA, in conjunction with The New Orleans Film Society, is in its second year presenting movies in the Sydney and Walda Besthoff Sculpture Garden next to the museum. For fall 2012, the Movies in the Garden Series includes Alfred Hitchcock's The Birds Oct. 19 and The Incredible Shrinking Woman starring Lily Tomlin Nov. 9, which will complement NOMA's fall art exhibition, Lifelike. As with the NORDC series, attendees are asked to bring blankets or lawn chairs. Outside food is not permitted in the sculpture garden, but vendors are available for refreshments.
Boating and Biking
Also next door to NOMA, at the front of City Park, are pedal boat and bike rentals – both great ways to enjoy a crisp fall day. City Park is not exactly off the beaten path – it's the sixth-largest (larger even than New York's Central Park) and the seventh-most-visited urban public park in the United States – but it does provide a peaceful escape from hectic city life. Step inside the boathouse on the north side of Big Lake to rent pedal boats and rowboats, as well as bikes provided by Joy Ride Bike Rentals Thursday through Sunday. Boaters can make their way not only along the lake but also through the sculpture garden, behind the old Casino and alongside the classical Peristyle, and cyclists are welcome to take the bikes outside the park. Both are rented by the hour. You also can reserve a gondola ride online at nolagondola.com. Gondolier Robert Dula and his authentic Venetian gondola (that's Venice, Italy, not Venice, La.), Bella Mae, can be booked seven days a week during the fall – weather permitting. The gondola can seat up to six people, and the ride lasts about 50 minutes.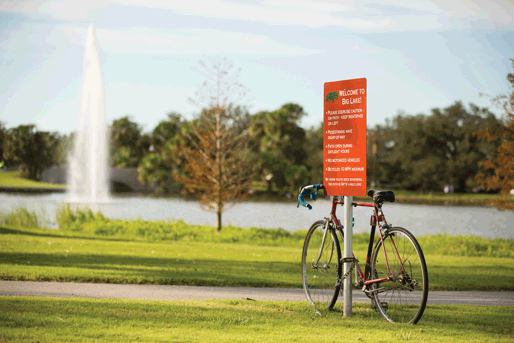 Nearby, kayaking on Bayou St. John has become a popular water sport and another way to observe the natural beauty of the area. Kayaks, which sit closer to the water than canoes, are more stable and easier to use. The sport can be done solo; with another person; or, as at Bayou Kayaks, which is open Friday through Monday, with your dog. The 4 navigable miles of the calm bayou include views of historic homes and an abundance of wildlife. Kayak-iti-yat, which launches across from the Shell Station on Esplanade Avenue and Moss Street, offers several different guided tours: a four-hour tour, which covers the entire length of the waterway, and a slower paced two-hour tour that takes place at twilight. Bayou Kayaks and Kayak-iti-yat provide training and safety gear.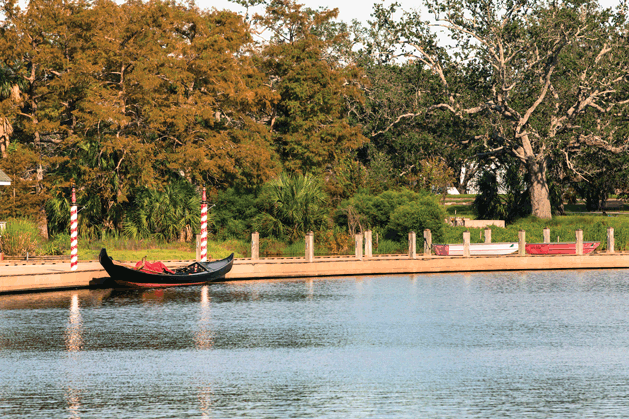 If sailboats are your water transportation of choice, Bayou Sailing Adventures, based in Madisonville, provides boats and captains at marinas throughout Southeast Louisiana – Madisonville, Mandeville, West End and more. In addition to the company having its own fleet of boats for rental, it works with privately owned boats that can be rented, as well. Book a sailboat for an evening on Lake Pontchartrain, and bring a picnic dinner. Bayou Sailing Adventures customizes packages for all kinds of special events, including parties, corporate team-building, engagements and more.
Wining and Dining
Another Northshore destination is Pontchartrain Vineyards & Winery in Bush. Located about 20 miles north of Lake Pontchartrain, this vineyard and winery has been producing and selling its wines since 1991. Visit the French Provincial-style tasting room and visitors' center open to the public Wednesday through Sunday noon to 5 p.m. Or take in the fall 2012 JAZZ'N THE VINES outdoor music concert series, which includes three dates in the months of October and November. The vineyard's wines and local foods are for sale at each of the concerts.

Back in the Mid-City neighborhood of New Orleans, SWIRL hosts weekend wine tastings with a twist. Now in its sixth year, the free Friday night tasting includes four wines and tapas prepared by local chef Richard Papier. On Saturdays, SWIRL works with the Hollygrove Market & Farm to offer a happy hour with half-price wines and $25 boxes of fresh produce provided by a network of farmers from Louisiana and southern Mississippi. Each Hollygrove box contains a dozen items at the peak of their season. Boxes must be ordered ahead of time online. Happy hour and box pickup are from 4 p.m. to 6 p.m. Some Saturdays, Papier is on hand making tapas using ingredients from the boxes.
On the Westbank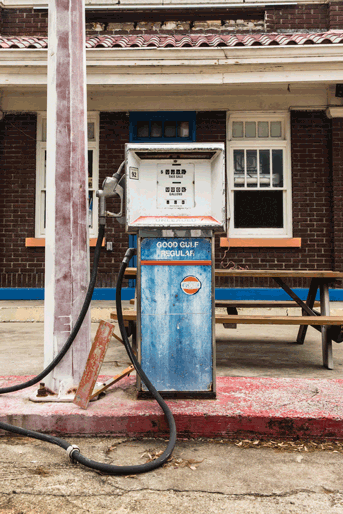 A ferry ride across the Mississippi River to Algiers Point also is easily accessible for anyone staying in the downtown area – and it's free (free for pedestrians and bikers, $1 for cars coming from the Westbank to Canal Street). Board the Canal Street/Algiers Ferry in the French Quarter for a six-minute ride. At the Algiers landing, soak up some of the city's rich jazz heritage at the Jazz Walk of Fame. Then, explore the second-oldest neighborhood in the city. Take a free self-guided architectural and historical walking tour, which highlights more than 30 addresses (residences, businesses and churches), or one of two jazz tours, which visit the homes where jazz musicians lived and the venues they played. All three tours can be downloaded on the Algiers Historical Society's Web site (algiershistoricalsociety.org), and the architectural tour also has a free brochure that can be picked up at local businesses or at the ferry terminals.
Living History
Finally, history buffs, children and anyone with an appreciation for historic preservation will enjoy a trip downriver to Chalmette Battlefield & National Cemetery, part of Jean Lafitte National Historical Park and Preserve and the landmark site of the Battle of New Orleans, where Gen. Andrew Jackson led American troops to victory over the British in 1815. The cemetery was first established here during the Civil War. But among the graves are several belonging to soldiers who fought in the War of 1812. The battlefield and cemetery includes about 15,000 headstones, a new visitors' center built in 2011, the Malus-Beauregard House built in the 1830s and a re-creation of the rampart that would have existed during the Battle of New Orleans. During December, the house is decorated for a 19th-century Christmas, and in January, the anniversary of the Battle of New Orleans is commemorated with re-enactors in period dress, troop campsites and cannon- and musket-firing demonstrations.
For More Information
Prytania Theatre
5339 Prytania St.
New Orleans
504/891-2787
theprytania.com
New Orleans Museum of Art
1 Collins C. Diboll Circle
New Orleans
504/658-4100
noma.org
Boats and Bikes in City Park
New Orleans
504/483-9375 (boats)
504/982-1617 (bikes)
neworleanscitypark.com
Nolagondola
New Orleans
504/450-4400
nolagondola.com
New Orleans Recreation Development Commission
Movies In The Park Hotline
New Orleans
504/658-3017
nola.gov/RESIDENTS/NORD
Bayou Kayaks
1101 Florida Ave.
New Orleans
504/814-0551
bayoukayaks.com
Kayak-iti-yat
3494 Esplanade Ave.
New Orleans
985/778-5034
kayakitiyat.com
Bayou Sailing Adventures
Madisonville
504/606-9029
bayousailing.com
SWIRL Wines
3143 Ponce de Leon St.
New Orleans
504/304-0635
Pontchartrain Vineyard & Winery
81250 Old Military Road
Bush
985/892-9742
pontchartrainvineyards.com
Woodhouse Day Spa
4030 Canal St.
New Orleans
504/482-6652
neworleans.woodhousespas.com
Canal Street/Algiers Ferry
1 Canal St.
New Orleans
504/376-8180
Algiers Historical Society
New Orleans
algiershistoricalsociety.org
Chalmette Battlefield & National Cemetery
8606 W. St. Bernard Highway
Chalmette
504/281-0510
nps.gov/jela