Rouge et Blanc 2021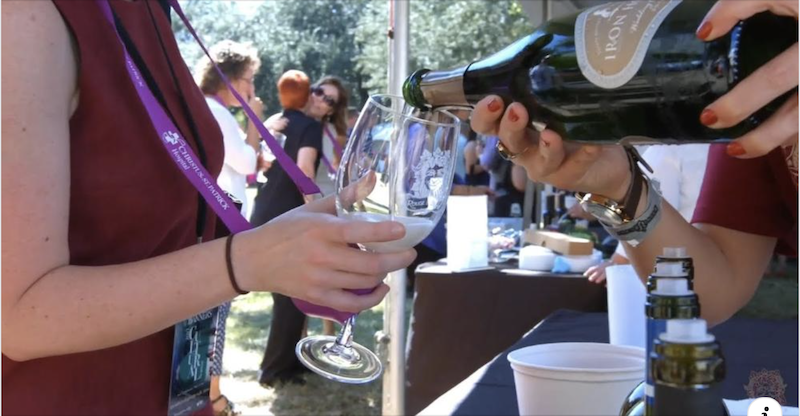 LAKE CHARLES, La (press release) – The Banners Series is excited to announce the return of Rouge et Blanc on Saturday, October 30. Save the date for Southwest Louisiana's premier fine wine and gourmet food extravaganza, a sold-out event fourteen years and running.
This year's Grand Tasting gala returns in a new location on the beautiful and historic grounds of Oak Crossing on Nelson Road, where Rouge et Blanc will welcome patrons to masquerade and "Party with a Purpose!"
Tickets are $125 per person and go on sale at banners.org on Friday, Aug. 6 at 9 a.m. Participants must be 21 years old to attend this event. For more information, visit the organization's website at www.banners.org.
Rouge et Blanc is presented by Banners at McNeese, an independent arts & humanities organization that operates under the McNeese Foundation. All proceeds benefit Banners' year-round cultural and educational programming, which features a top-tier array of international artists and lecturers, as well as Banners' Outreach programs, which bring quality presentations to local schools and community groups.
Rouge et Blanc is supported by the following generous sponsors and partners: IBERIA Bank, the Lake Charles/SWLA Convention & Visitors Bureau, CHRISTUS Ochsner Health Southwestern Louisiana, Phillips 66, Deep South Productions, Oak Crossing, Southern Glazer's, Southwest Beverage, Stockwell, Sievert, Viccellio, Clements & Shaddock Law Firm, Stream Wetland Services, AdSource Outdoor, American Press, Digikast, First Federal Bank of Louisiana, Killer Photography, and Knight Media Printing.