PASA Kicks Off Season With Mutts, Ailey II, Jazz, Broadway Stars and More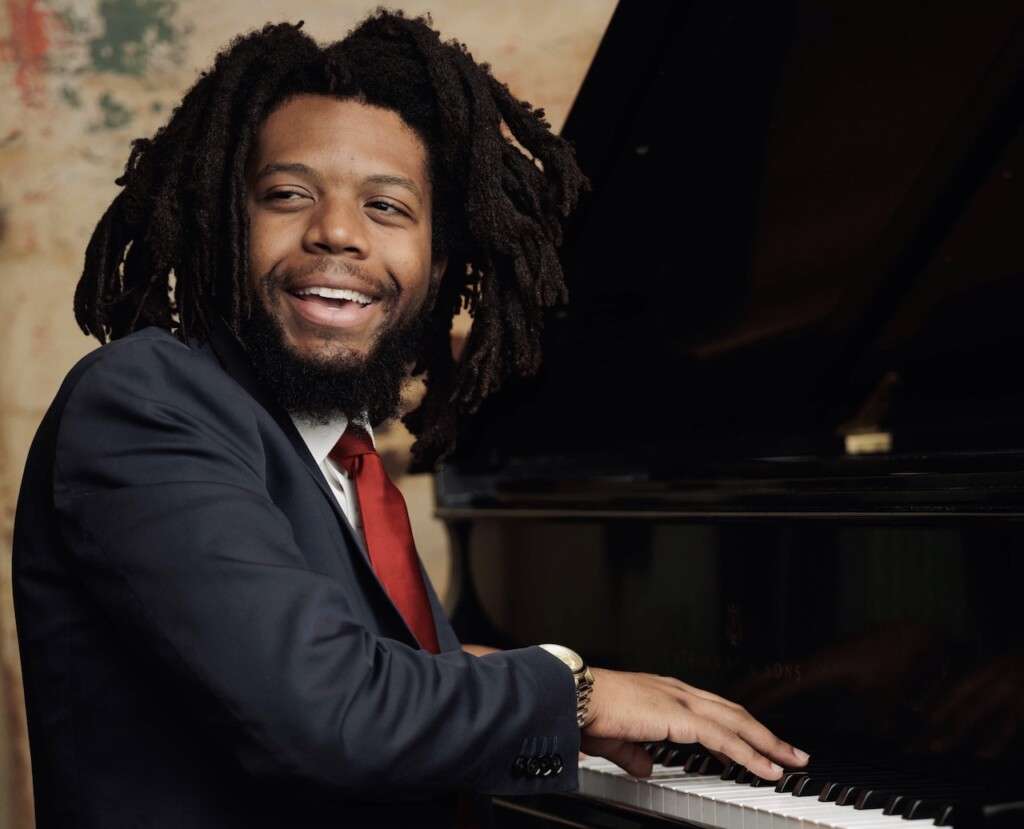 LAFAYETTE, La (press release) – Performing Arts Serving Acadiana (PASA) announced its 2023-24 performing arts season, which consists of five live performances that include phenomenal dance, nostalgic music, exciting theater, and other spectacular shows. All performances will take place at the Heymann Performing Arts Center. Tickets are available as a subscription or as individual purchases. Tickets may be purchased at www.pasaonline.org or at the Heymann Center box office, located at 1373 S. College Rd., in Lafayette.
Mutts Gone Nuts, a wildly popular blast of comedy and canine talent, is set for 7 p.m. on October 5. This highly hilarious show, where canines and comedy collide, brings together the comedic genius of Scott and Joan Houghton and showcases the world's most talented four-legged performers, all rescued dogs. With a USDA APHIS (Animal Welfare) registered cast of tail-wagging entertainers, this show is a lighthearted revue of family fun.
The Sean Mason Quintet takes the stage at 7:30 p.m. on November 14 with a jazz tribute to 100 Years of the music of Disney. Pianist Sean Mason leads the show-stopping Sean Mason Quintet–the house band of the National Jazz Museum in Harlem—and will swing through music from the famous films that caught the ear of Louis Armstrong, Miles Davis, Dave Brubeck, Dianne Reeves and other jazz greats. Singers Kim Nalley and Sasha Dobson join in for "Someday My Prince Will Come," "He's a Tramp," "Everybody Wants to be a Cat," "The Bare Necessities," and other iconic songs in this look back on the impact of jazz on 100 years of Disney magic.
Broadway star Jessie Mueller, Tony Award winner for her role Carole King in Beautiful, the Musical, will share the stage with Sirius XM Broadway Host Seth Rudetsky in an unusual night of Broadway fun at 7:30 p.m. on Sunday, January 21, 2024. This one-of-a-kind concert—filled with intimate, behind-the-scenes stories prompted by Rudetsky's insightful, funny and revealing questions, and the music from Mueller's unique career—will be a spontaneous evening of show-stopping songs by Carole King, Sara Bareilles, Rodgers & Hammerstein and more. Rudetsky, one of the most accomplished of talents in the Broadway world, is also a director, producer and Broadway pianist, known for his off-the-cuff humor, extensive knowledge of Broadway history and unmatchable wit.
The extraordinary Ailey II modern dance company returns to the Heymann at 7:30 p.m. on February 23, 2024. Universally renowned for merging the spirit and energy of the country's finest early-career dance talent with the passion and creative vision of today's most outstanding and emerging choreographers is a world-wide favorite.
The New York Times declares, "There's nothing like an evening spent with Ailey II."  Founded by Alvin Ailey, the company embodies his pioneering mission to establish an extended cultural
community that provides dance performances, training, and community programs for all people. Since its 1974 inception, Ailey II has flourished into one of the most popular modern dance companies, combining a rigorous touring schedule with extensive community outreach programs. Today, new Artistic Director Francesca Harper leads Ailey II and brings fresh perspectives to Mr. Ailey's legacy, while nurturing new creative voices and propelling the company forward.
The family favorite Daniel Tiger's Neighborhood LIVE! is set for 6 p.m. on February 27, 2024. The hugely popular Daniel Tiger's Neighborhood LIVE!, based on the #1 PBS KIDS TV and Emmy Award-winning series that has delighted live audiences on stages across the country is coming to Lafayette for the first time. Daniel Tiger and all of his friends—Daniel, O the Owl, Miss Elaina, Katerina Kittycate, Prince Wednesday and more familiar friends, will hop back aboard Trolley and head on stage for a brand-new adventure in the Neighborhood of Make Believe, where Daniel learns just what it takes to be King.
PASA is committed to an inclusive theater and community experience for all of its patrons. The Heymann Center is an ADA compliant venue with accessible seating areas and a quick-entry ramp directly to accessible seating for individuals with disabilities. Infra-red listening devices are available free-of-charge for those with low hearing impairments and are available upon request. Additionally, PASA provides large print program notes upon requests. Patrons with disabilities who have additional accessibility requests or who are in need of addition information are encouraged to contact the PASA office at 337-769-3231 or email info@pasaonline.org. The Heymann Center can be reached at 337-291-5540.
Tickets for all performances are available at pasaonline.org or heymanncenter.com. Tickets can also be purchased at the Heymann Center box office. For more information, contact Jackie Lyle at jackie@pasaonline.org or call PASA at 337-769-3231.