Nouvelles des Villes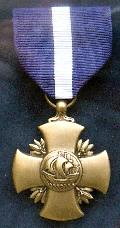 Post Office Named in Honor of Fallen War Hero
ABBEVILLE – The United States Senate approved naming the post office on Veterans Memorial Drive in honor of Vietnam War hero Richard Franklin Abshire. Sen. Mary Landrieu made the announcement official in the fall of 2012. A House of Representatives resolution in the same matter was authored by Rep. Charles Boustany.
In 1968, Abshire served as platoon sergeant with Company G, Second Battalion, Fourth Marines, Ninth Marine Amphibious Brigade. On May 2, Sgt. Abshire's unit and a sister company took part in a coordinated attack against a well-entrenched North Vietnamese Army force occupying the village of Dinh To. The Military Times wrote of Sgt. Abshire's valor that day: "As the Marines entered the village, they were taken under devastating enemy small arms and automatic weapons fire which inflicted numerous casualties and temporarily halted the lead platoon of each company. Directed to establish a defensive perimeter, Sgt. Abshire immediately deployed his men into advantageous firing positions and commenced directing a heavy volume of accurate fire into the enemy emplacements. As the enemy fire increased in volume and accuracy, it became apparent that the North Vietnamese force was preparing to launch a counterattack. Rapidly obtaining grenades from his fellow Marines, Sgt. Abshire boldly exposed himself to the full fury of the enemy fire and threw several grenades into the enemy's ranks, temporarily halting their assault. Returning to his unit, he moved from position to position, despite intense enemy fire, to pinpoint hostile targets and encourage his men. As their ammunition supply depleted, he ordered his men to withdraw across a river and resolutely provided covering fire, which enabled his men to reach positions of relative safety. After expending his ammunition, he was attempting to rejoin his unit when he was mortally wounded by enemy fire."
For his heroism, Sgt. Abshire was posthumously awarded the Navy Cross – a highly regarded military decoration.
Local School Chef Competes on Chopped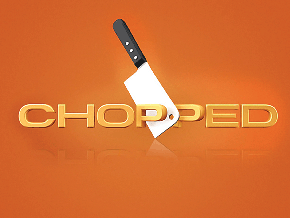 ST. MARTINVILLE – Lynette Thomas, the food services manager of St. Martinville Primary School, was selected to participate on the Food Network TV series Chopped. The cafeteria-themed episode originally aired on Sept. 25 and featured Thomas competing against three other school chefs. The program still appears in reruns.
Prior to the show's air date, a Food Network camera crew filmed the longtime St. Martinville employee at the school as she helped whip up hot lunches. The crew also interviewed Thomas extensively and shot footage of her around the school. Earlier this year, Thomas also received an Everyday Hero award from the American Federation of Teachers for going above and beyond in stressing the importance of academics and for organizing special events centered around students' birthdays.
Eunice Named a "Best-Kept Secret"
EUNICE – The secret is out.
The Web site SmarterTravel.com recently named Eunice, the soulful prairie Cajun town that stretches into portions of three parishes, one of America's Best-Kept Secrets. Eunice shares the honor with a couple of surprisingly large metropolises – Philadelphia, Seattle and Brooklyn – along with such quaint communities as New London, Conn.; Salida, Colo.; and Independence, Mo.
Eunice is home to tourist attractions such as the Cajun Music Hall of Fame, the Prairie Acadian Cultural Center and the annual Courir de Mardi Gras celebration.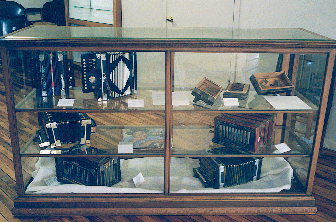 Says SmarterTravel.com: Billing itself as Louisiana's "Prairie Cajun capital, Eunice is a hot spot of Acadian culture – the kind of place you should visit if you're looking to indulge in a crawfish cook-off or to kick up your heels to homegrown Cajun and zydeco music. When not dancing or dining, visitors can learn about the unique history of the local people at the Prairie Acadian Cultural Center, which features historical artifacts as well as cooking and craft demos. Moreover, a host of just-opened attractions are adding new allure to the old town, including new restaurants serving spicy Cajun dishes (try Ruby's Cafe), trendy boutiques and specialty shops."
Lafayette General Starts Expansion, Improvements
LAFAYETTE – Lafayette General Medical Center recently broke ground on its new $52.5 expansion and renovation project that will feature a new emergency department and surgery platform. Initial construction is already under way with the demolition and reworking of the old cinema lot next to the Wellness at the Townhouse building for employee parking.
As part of the official ceremony held in the main lobby of the hospital, the flag celebrating LGMC's 100-year anniversary was raised to honor the hospital's rich history. The flag will remain hanging in the lobby for the duration of the construction project. When construction is complete, the flag will be buried near the foundation in a time capsule.
The emergency department and operating room expansion will increase bed capacity from 31 to 45, and two new trauma rooms will be added. A new elevator offers direct access from the emergency helipad landing area on the West Tower roof directly to the new emergency department and surgery areas below.
The new surgery area will have 13 state-of-the-art operating rooms. A new six-story parking garage will contain approximately 340 spaces and will face South College Drive. A new turn lane will be added on South College for traffic to access the garage.