Nouvelles des Villes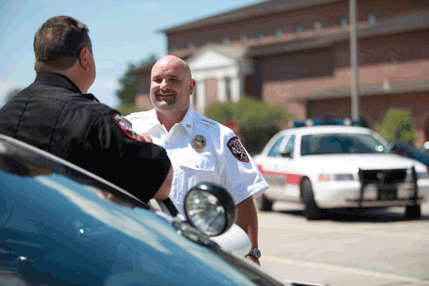 A parade for an Idol
WESTLAKE – Thousands of well-wishers, many brandishing homemade signage touting their local hero, lined the streets of Westlake on May 12, 2012, to celebrate Josh Ledet's success on the hit show, American Idol. Just days before the parade, Ledet advanced into the competition's "Top 3."
The parade began at the Westlake Recreation Center (where Josh worked prior to advancing to the Hollywood stage of American Idol.) From there, it rolled down Sampson Street before finishing at Westlake High School.
Ledet's singing career started when he was 3 years old at House of Prayer Holiness Church. Over the years, the now-20-year-old continued to pursue his musical talents. He tried out for the 10th season of American Idol but did not make it beyond the audition stage. In this, the 11th season, Ledet passed the audition stage held in Houston.
Popular American Idol alumni include country star Carrie Underwood, pop singer Kelly Clarkson, singer/actress Jennifer Hudson and rock vocalist Chris Daughtry.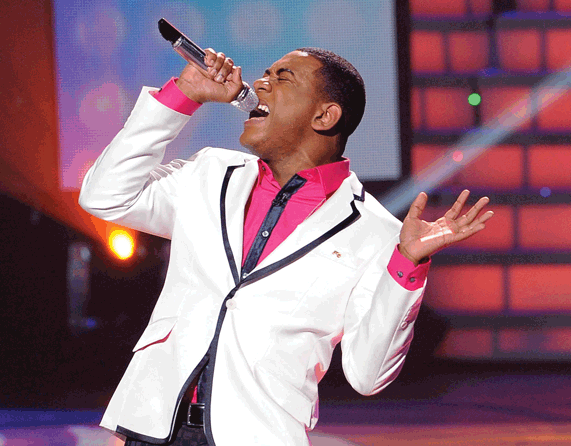 Safety first
THIBODAUX – Craig Jaccuzzo, Police Chief at Nicholls State University, was named "Director of the Year for Higher Education" for 2012 by Campus Safety magazine.
The honor recognizes hospital, school and university directors of public safety as well as security, police chiefs and emergency managers who go above and beyond the call of duty, demonstrating outstanding leadership skills, ingenuity, selflessness and overall achievement.
Jaccuzzo's recognized accomplishments include overhauling the campus police department by building a new facility with an updated communications system, uniform patrol fleet and standardized equipment; securing more grant money than anyone in the history of the department; and authoring legislation (now law) requiring all sex-offenders to register with campus police when they become university students, volunteers or employees.
Tabasco helps the wetlands
AVERY ISLAND – Beyond igniting your taste buds, The McIlhenny Company is doing its part to heat-up awareness for saving America's Wetlands.
At a press conference held at company headquarters, CEO Paul McIlhenny announced that every five-ounce boxed bottle of Tabasco would feature a Public Service Announcement from America's Wetland Foundation. In that space will be information on how to donate to wetland preservation.
"It is a national treasure and (the wetlands) are critically important to the whole country," McIlhenny said at the press conference. "So we got to get the word out, and this hopefully will be one way."
Tabasco ships millions of its pepper sauce bottles to more than 100 countries throughout the world.
Ull's Coach Hudspeth's New Contract
LAFAYETTE – Fresh off a nine-win season and the program's first bowl victory, the University of Louisiana at Lafayette approved a new five-year contract for head football coach Mark Hudspeth. The new deal ups Hudspeth's annual salary to $750,000 with the opportunity to earn $100,000 more in incentives should the Cajuns hit certain benchmarks on the field and in the classroom.
Inheriting a team that went 3-9 in 2010, Hudspeth guided the Cajuns to a 9-4 record last season, capped with a victory in the R&L Carriers New Orleans Bowl. Six of those nine wins occurred within the Sun Belt Conference portion of the schedule – a school record. The Cajuns' winning ways attracted a crowd, too. UL was a perfect 5-0 at home in 2011, setting a Cajun Field record for average attendance (29,171). The Cajuns' total attendance of 145,854 was a Sun Belt record and the highest tally at UL since 1977.
In 2012, Hudspeth's group welcomes six opponents to Lafayette: Lamar, Florida International, Tulane, Arkansas State, Western Kentucky and South Alabama. The Cajuns also have stiff road tests against SEC power Florida on Nov. 10 and Fiesta Bowl champion Oklahoma State on Sept. 15.
Lafayette's New Tourism Director
LAFAYETTE – Ben Berthelot, the former City-Parish Director of Community Development, has been named the new director of the Lafayette Convention and Visitors Commission. Berthelot replaces longtime LCVC head Gerald Breaux (Ed. Note: See PERSONALITY, pg. 46), who retired this summer after three decades of service.
Berthelot was a unanimous selection by the LCVC board. He was chosen from a pool of more than 20 applicants. The top 5 finalists were granted phone interviews. From that pool, Berthelot and Renee Areng, the executive VP of sales and marketing with the Baton Rouge Area Convention and Visitors Bureau were interviewed face-to-face.
A University of Louisiana at Lafayette graduate, Berthelot worked in marketing for Coca-Cola before serving as the assistant to City-Parish president Joey Durel from 2004 to 2010.
Tab Benoit's New Accolades
HOUMA – Bayou blues musician Tab Benoit tacked on a few additional lines to his legendary résumé by collecting three awards at the Blues Foundation Blues Music in Memphis. Among those three honors, the most prestigious given to Benoit was The BB King Entertainer of the Year Award. Benoit also won the Entertainer of the Year award in 2007.
Labeled as "The Voice of the Wetlands," Benoit released his seventh solo album in 2011, titled Medicine. The album was recorded at the famous Dockside Studio in Maurice – once home to musical masterminds like BB King, Dr. John and Buckwheat Zydeco. In addition to Benoit's talents, the Medicine album leans heavily on the artistic stylings of keyboardist Ivan Neville of The Neville Family and Michael Doucet of Beausoleil.
"Medicine captures what this album is all about," Benoit says. "Let music be the medicine. Like John Lee Hooker once said, 'Blues is the healer.'"
In 2006, Benoit was nominated for a Grammy in the Best Traditional Blues Album category for his work, titled Brother to the Blues.