Nouvelles des Villes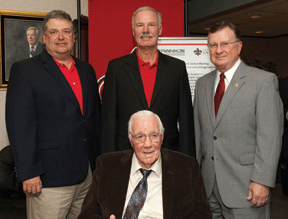 Alum gives largest ever one-time gift to ULL's College of Engineering
LAFAYETTE – Donald Mosing, the recently retired CEO of Frank's Casing Crew & Rental Tools Inc., donated $2.83 million to the University of Louisiana–Lafayette's College of Engineering – the largest one-time gift ever given to that particular department. Mosing graduated in 1950 with a degree in mechanical engineering from then-Southwestern Louisiana Institute.
His gift will fund a $1 million endowed chair, a new computer-aided design laboratory for students and a student career development program.
"Mr. Mosing's success is a testament to the value of a solid education, hard work and determination," said ULL President Dr. Joseph Savoie. "The gift we are announcing today is emblematic of his leadership."
The majority of Mosing's gift will be spent on the Frank and Jessie Mosing Endowed Engineering Student Career Development Program, named in honor of his parents. At the onset, this gift will also establish a new faculty position: the Frank and Jessie Mosing Engineering Career Development program coordinator, who will oversee the following:
• The Frank and Jessie Mosing Designing Leaders Program, which focuses on teaching leadership skills and exposing students to real world engineering.
• The Frank and Jessie Mosing Engineering Ambassadors Program in which engineering student volunteers will learn how to interact with industry representatives and recruit potential engineering students.
• The Tech Walk Expo. Each fall semester, students and regional industry and community members will be invited to tour ULL laboratories to learn more about research and development projects. The expo also will provide opportunities for interaction among industry representatives and ULL engineering students.
• The Frank and Jessie Mosing Engineering Lecture Series that features visits by acknowledged industry experts and university leaders. Each year, this series will expose students and faculty to new ideas while also introducing visiting speakers to ULL and the community.
Based in Lafayette and founded in 1938, Frank's Casing employs more than 2,000 people and is an industry leader in equipment used in deep-water drilling.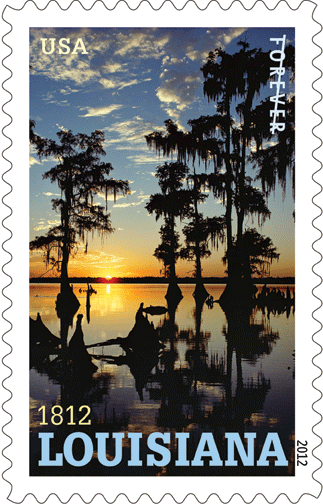 Bicentennial stamp highlights Acadiana
MORGAN CITY – In a state overflowing with aesthetic wonders and candy for the eye, the image showcased on Louisiana's bicentennial stamp is pure Acadiana.
Flat Lake Sunset, which was taken by heralded photographer C.C. Lockwood in 1976, radiates the environmental brilliance of the Atchafalaya Swamp, in particular the area around Morgan City. Spanish moss drips off the trees while a dying sun silhouettes the vegetation and wildlife of the area. Flat Lake is a prime spot for outdoor enthusiasts seeking quality boating, kayaking or bird-watching.
The stamp goes on sale April 30, 2012 – the 200th anniversary of Louisiana becoming the 18th state. The stamp is also a "Forever" stamp, meaning it will always be valid for first-class postage even if the cost of a stamp rises in the coming years.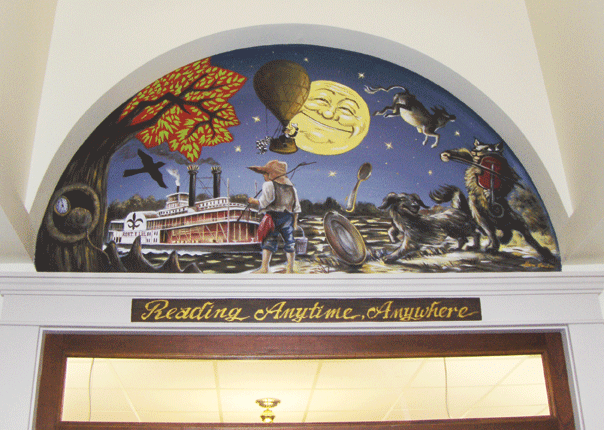 New library opens in Thibodaux
THIBODAUX – After a couple of delays, the new Thibodaux Public Library has finally opened, providing a stand-alone facility with more than double the floor space of the old place, which was shared with the Wetlands Acadian Cultural Center.
The $4 million project was completed in February 2012 and offered a second life to the old Daily Comet newspaper building in downtown Thibodaux. After considering constructing a brand-new building, Lafourche Parish civic leaders decided instead to purchase the old Comet building for $2.3 million. Close to $1 million was spent on new furniture for the 25,000-square-foot library. Among the many new amenities will be a café, expansive computer labs and reading lofts. Library officials held several book and audio drives to fill the shelves.
New oil and gas facility will create more than 100 jobs
SCOTT – Gov. Bobby Jindal and other state and local civic leaders were on hand to announce a $9 million oil and gas manufacturing facility scheduled to open for business in the winter of 2012. Louisiana Plating & Coatings, a manufacturer of corrosion equipment used in the oil and gas industry and a local division of Houston Plating & Coatings, will employ 120 people at the new Scott center and will have an annual payroll of $3 million.
The news of this economic expansion comes months after industry giant Halliburton announced its intention to open a manufacturing facility on the north side of Lafayette. The 80,000-square-foot Plating & Coatings building will be on the corner of Cameron Street and Apollo Road.
"[This] announcement continues to send the message that we are coming back stronger than ever after the oil spill and the moratorium," Jindal said. "This job win will help our oil and gas industry continue to fuel the country, support thousands of jobs here and across the United States and also create new opportunities for our people right here at home."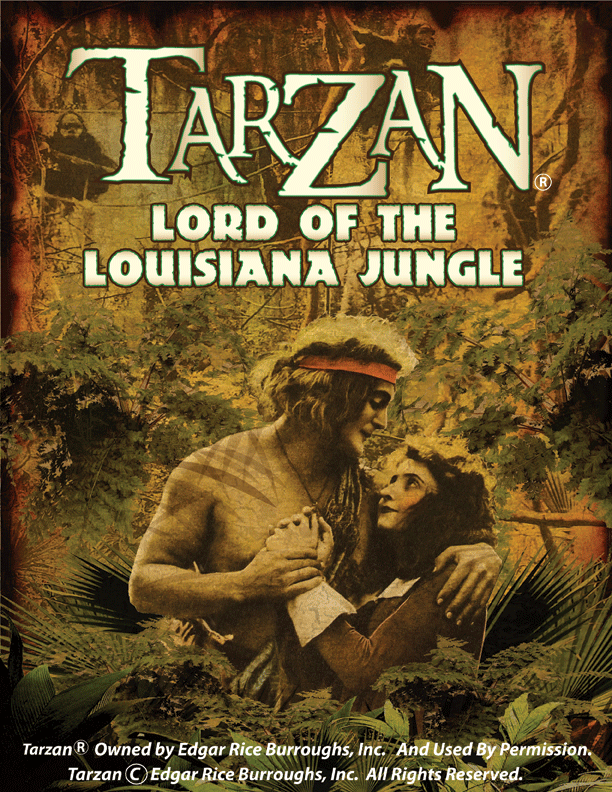 Celebrating 100 years of Tarzan
MORGAN CITY – A piece of movie history that was filmed in the swamps surrounding Morgan City will finally be celebrated as the community welcomes everyone to the Tarzan: Lord of the Louisiana Jungle Festival. The event kicks off April 12 with the opening of the Tarzan exhibit at the State Museum in nearby Patterson and continues April 13-14 with boat tours of famous Tarzan scenes, a Tarzan yell contest and premieres of the documentary Tarzan: Lord of the Louisiana Jungle by father-daughter filmmakers Al and Allison Bohl.
The Tarzan character, penned by Edgar Rice Burroughs, turns 100 years old this year.
In 1917, filming began on the first Tarzan movie, a silent film starring Elmo Lincoln called Tarzan of the Apes. The Bohls' documentary chronicles the perilous conditions filmmakers endured in the Morgan City swamps to capture footage and the sometimes horrendous, sometimes unbelievable treatment of the wild animals used on set. This belated behind-the-scenes look into the original film that spawned a long-running series of Tarzan movies will be screened at Morgan City's Municipal Auditorium – the hub of the festival, where Tarzan merchandise dealers and swamp pop bands will be featured.
For more information about the Tarzan Festival and the Tarzan exhibit, contact the Cajun Coast Visitors Bureau at www.cajuncoast.com or 800/256-2931 or go to www.tarzanlordlajungle.com.