Nouvelles de Villes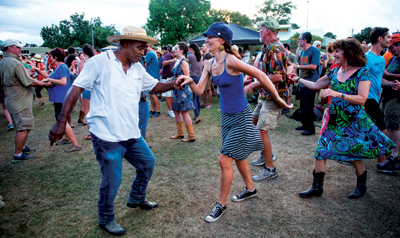 Got Gumbo?
around acadiana
Sweet Crude, the high-energy septet fusing indie pop with Cajun lyrics, joins the traditional musical lineup of Cajun and zydeco bands during Lafayette's Festivals Acadiens et Créole Oct. 9-11, which draws foodies for the annual Bayou Food Fest (check out the crawfish stuffed potatoes, wild game jambalaya and gumbo) and for the chef demos during Culture Sur la Table, featuring Chef Manny Augello of Bread and Circus and Chef Holly Goetting of Charley G's, among others. It's held the same weekend as New Iberia's World Championship Gumbo Cook-Off and the Louisiana Gumbo Festival of Chackbay. The Blackpot Festival and Cook-Off, held Oct. 30-31, moves to Vermilionville from the Lafayette Airport this year. November brings 5,000 eggs cracked in a giant skillet in front of the A. Hays Town Abbeville Courthouse during the Nov. 7-8 Giant Omelette Festival, and the Nov. 14 Bayou Beer Festival held at historic Southdown Plantation in Houma featuring over 200 craft beers, local food and live music.
---
Some Like it Hot
avery island
The eagerly anticipated new 1868 Restaurant, named for the date that Tabasco hot sauce was established at Avery Island, is rapidly winning the approval of local foodies for its zesty cuisine and charming wrap-around porch with al fresco dining. After sampling Chef Lionel Robin's zesty boudin pepper jelly biscuits, scintillating pepper barrel crawfish etouffée and macque choux accented with a smooth garlic sauce during our first cool spell, go visit the lush 170-acre Jungle Gardens. Casual ambience; very reasonably priced; international specials. The expansions underway include an improved visitor center and a new museum filled with family artifacts and other historic treasures illuminating this amazing company's extensive global reach (Tabasco.com).
---
Detective Dave Fans Unite
new iberia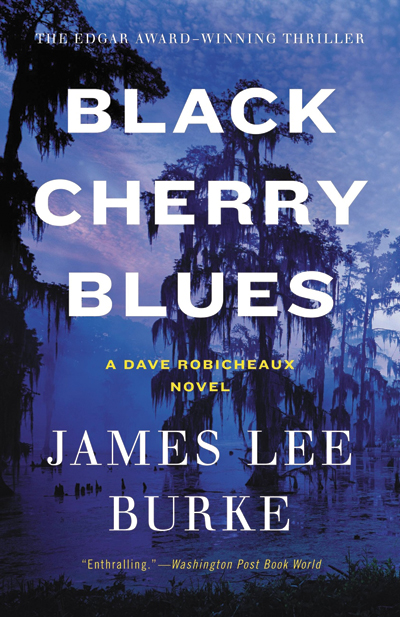 New Iberia author James Lee Burke's most popular Cajun literary character will be heralded with an eponymous first-annual festival. The Dave Robicheaux's Hometown Literary Festival: Celebrating Storytellers from Iberia and Beyond will be held April 8-10, 2016 in the historic downtown district and throughout Iberia Parish. Authors who would like to hold readings and have their published works for sale should contact Howard Kingston (337-367-7621) at Books Along the Teche (a hip little store featuring new, old, autographed, rare early edition and out-of-print books). Workshops, theatrical vignettes, live music, local cuisine, bourrée lessons, various tournaments, a website and Dave Robicheaux tours are currently in the works.
---
McNeese Happenings
lake charles

Rouge et Blanc, the premiere wine and food event in Lake Charles held Oct. 27 at the McNeese University Campus (as a fundraiser, rougeetblanc.us), follows a week of elegant wine dinners and seminars. Last year, we enjoyed the spirited sounds of Jeremy Davis and his jazz orchestra, as 29 restaurants and 26 wineries dazzled guests (best bets: the luscious lamb lollipops from Embers Grille at L'Auberge, and Harlequin Steaks' mouth-watering filets). In other McNeese news, the university received a $102,590 grant from the Economic Development Administration of the U.S. Department of Commerce to stimulate economic development in the region. Additionally, McNeese is one of the first universities in the U.S. to roll out a program featuring the use of Google Glass, the lightweight wearable technology (mcneese.edu).
---
Keeping it Fresh
Lafourche
A $3.4 million construction contract with Cayo LLC of Fort Worth has been awarded for construction on a new saltwater control structure along Bayou Lafourche. Slated for completion next summer, it is designed to block saltwater from creeping up the bayou, where it threatens the local drinking water supply.
---
Here Comes the Split
hunting
Dates for the 2015-16 duck hunting season were changed in a split LWFC vote (from the normal second Saturday of November) for our Coastal Zone to an earlier Nov. 7 date. This will cost duck hunters a week at the end of January. The full split season in the Coastal Zone is Nov. 7—Dec. 6 and Dec. 19-Jan. 17 (two weeks earlier than is allowed by the U.S. Fish and Wildlife Service). The entire state will be closed to duck hunting Dec. 7-18.
---