Nouvelles de villes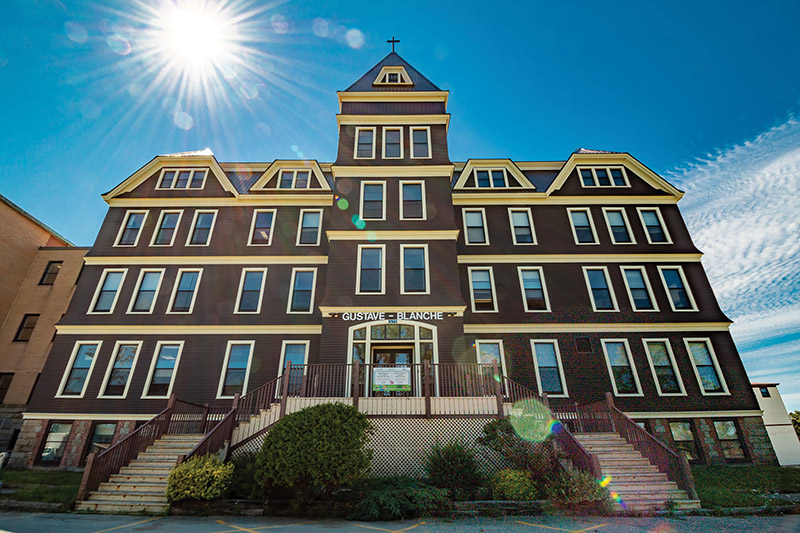 ---
Win Summer in Nova Scotia
Vermilion Parish The Centre acadien (historicnovascotia.ca) and the Abbeville Cultural and Historical Alliance (vermilionchamber.org) jointly announce the availability of the Russell Gaspard French Immersion Scholarship, to be awarded to Vermilion Parish high school students for the 2021 summer French immersion studies program located at the Université Sainte-Anne in Pointe-de-L'Église (Church Point), Nova Scotia. The five-week summer session (July 4-Aug. 7, 2021) is open to all Vermilion Parish students. (Contact Lloyd Doré III, President, 337-893-5400).
---
Local Legend's Joie de Vivre Lingers
Lafayette, Baton Rouge The joyful spirit of the late 53-year-old restaurateur, Ruffin Rodrigue, lives on at Ruffino's on the River in Lafayette and at the original Ruffino's in Baton Rouge, thanks to Director of Operations Megan Klock, who is heading the management team. It was announced in December that Klock will oversee operations while striving to create the same celebratory dining experiences. Before Rodrigue's untimely death in November, 2020, the former LSU football player advocated for grants and relief for other restaurants hit hard by the pandemic. With an infectious smile and a larger-than-life personality, the affable philanthropist sought to uplift customers by including a bundle of cotton candy with every to-go order (ruffinosrestaurant.com).
---
A Moonshiner's Surprise
New Iberia Though Richard Landry was proud of the moonshine he created as gifts for relatives, word got out about his skills while his social media postings went viral. The Discovery Channel invited the 49-year-old New Iberia native to compete on the national TV show "Moonshiners." Landry created a cherry bounce recipe made with Louisiana molasses and cane sugar that won the grand prize. It will soon have a limited release at Sugarlands Distilling Co. in Gatlinburg, Tennessee (stream on discovery.com).
---

Sharing Bobby Charles
Abbeville Attorney Charles Sonnier is producing a documentary about the late singer, songwriter and Abbeville native Bobby Charles (his hits include "See You Later Alligator" and "Walkin' to New Orleans"). Sonnier is searching for fresh Bobby Charles photos, mementos and stories for the documentary. Do you have old Bobby Charles photos, party keepsakes or mementos to share? (Contact Sonnier at 337-344-5929).
---
There's No Place Like Home
Acadiana It was reported in January that homelessness in Acadiana has increased by 82% since the pandemic began in March, 2020, according to the Acadiana Regional Commission on Homelessness. Help is direly needed to prevent shelters from closing (for info in donation options: arch@archacadiana.org).
---
Historic Theater to Prevail
New Iberia The City of New Iberia has received a $50,000 National Park Service Grant from the Louisiana Office of Cultural Development for the restoration of the Essanee Theatre, built in 1937 and listed on the National Register of Historic Places. It provides a full range of theatrical experiences for the community and is home to IPAL (Iberia Performing Arts League; ipaltheater.org; cinematreasures.org/theaters/17819).
---
Flood Protection Enhanced
St. Mary, St. Martin, Terrebonne, Assumption, Iberville, Lafourche Construction on a $75 million flood control structure to protect homes and businesses in six parishes in now underway near Morgan City. The Bayou Chene Flood Protection Structure is designed to temporarily close the waterway to backflowing floodwater from the Atchafalaya River when the Corps of Engineers opens the Morganza Spillway structure.
---