Nouvelle de Villes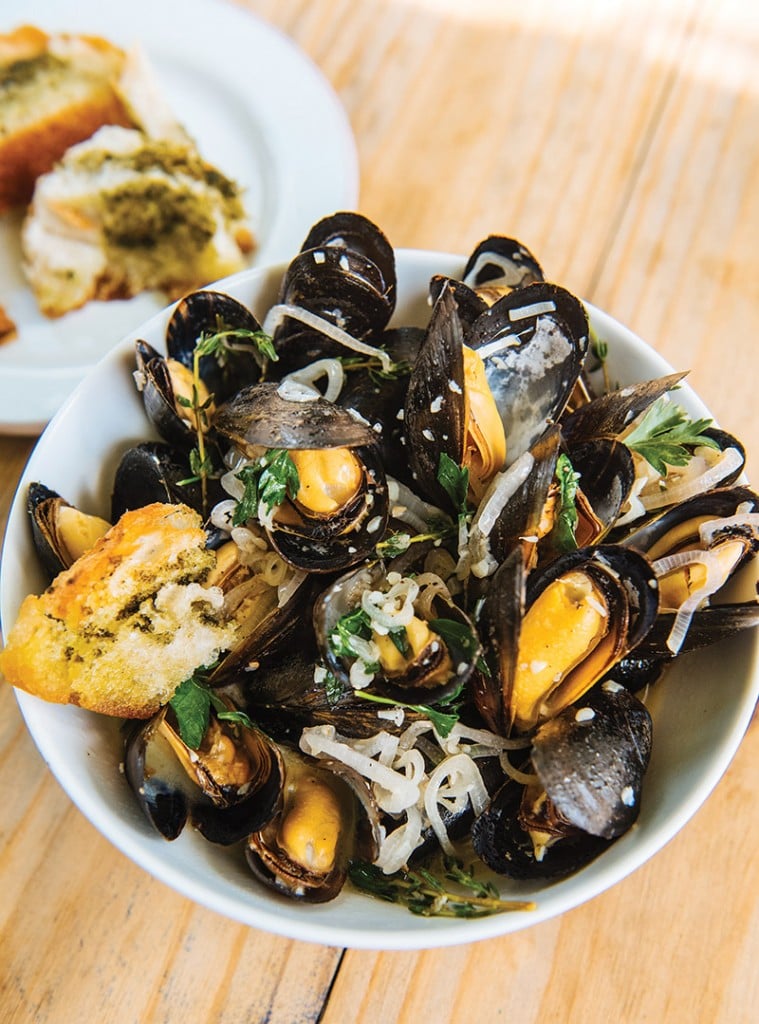 LAFAYETTE
Spotlight on Spoonbill
Spoonbill Watering Hole & Restaurant earned a place among America's top eateries when it received a finalist nomination for the coveted 2020 James Beard Awards for Outstanding Restaurant Design in May. Emerging as a converted 1939 Conoco gas station modernized in 2018, Spoonbill's nostalgic neon elements converge a curvilinear bar, breezy patio, industrial-chic dining area and open kitchen displaying Chef and co-owner Jeremy Conner's culinary capers. Partner and GM Stephen Verret (a designer with modernist sensibilities) and managing partner Adam Loftin (an LEED accredited realtor) collaborated with Vermilion Architects (spoonbillrestaurant.com).
---
MORGAN CITY, DELCAMBRE
Savoring Shrimp
The 85th annual Shrimp and Petroleum Festival in Morgan City is "on hold" until further notice. As of now, shrimp lovers can still enjoy an abundance of iconic seafood delights at the Delcambre Shrimp Festival, which is scheduled to returs Aug. 12-16. (shrimpfestival.net).
---
LAKE CHARLES
Golf Course Reopens
With a number of precautions in place, the acclaimed Mallard Cove Golf Course reopened in May to the delight of patrons. Strict social distancing measures are being imposed and only four golfers at a time are being allowed in the Pro Shop. A minimum of six feet between patrons is being enforced. Credit cards will be the only form of payment accepted, or you can pay over the phone when scheduling tee time.
---
LAKE CHARLES
Professor Awarded Top Honor
Marie Coleman, Ph.D., Assistant Professor in SOWELA's School of Business & Applied Technology, was honored with the Business and Teaching Research Association Doctoral Dissertation Award presented at the recent National Business Education Association's virtual conference.
---
Crazy for Chicks
Do you feel like flying the coop? Take the kids to buy some adorable, day-old baby chicks before they all fly off the shelf. As prices go sky high for eggs and poultry, the demand for backyard baby chicks and coops has skyrocketed in feed stores and tractor supply stores from Carencro to Crowley, Broussard to Breaux Bridge, Abbeville to Opelousas and Scott to Gonzales. Chick tips: almanac.com/news/home-health/chickens/raising-chickens-101-raising-baby-chicks.
---
THIBODAUX, LAFAYETTE
Tuition Cut by Nearly Half
Devised to offer encouragement for adults who didn't complete their degrees, the University of Louisiana System is lowering its tuition across its nine schools by nearly 45 percent (a flat rate price of $275 a credit hour). This includes Acadiana's Nicholls State University in Thibodaux and UL Lafayette. Tuition for traditional students remains unchanged (competela.org).
---
AVERY ISLAND
Virtual Bird City, Buddha and Bayous
Jungle Gardens has made the driving tour of Avery Island into a mobile excursion with French and English options. Take a virtual one-hour tour and learn the history of the island's storied 900-year-old Buddha, bird house, summer gardens, bayous and live alligators (junglegardens.oncell.com).
---
CROWLEY
Rice Soars to Seven-Year High
When March temperatures climbed 10 degrees higher than usual, Louisiana's early-planted 2020 rice crop had "a tremendous start" according to LSU AgCenter's rice specialist, Dustin Harrell. Due to the pandemic, supplies are tight and demand is good. "These are the highest prices I've seen in at least seven years," said LSU AgCenter economist, Michael Deliberto. "Given the uncertainty of the pandemic, it's hard to say just how high prices will go."
---