News from Around Acadiana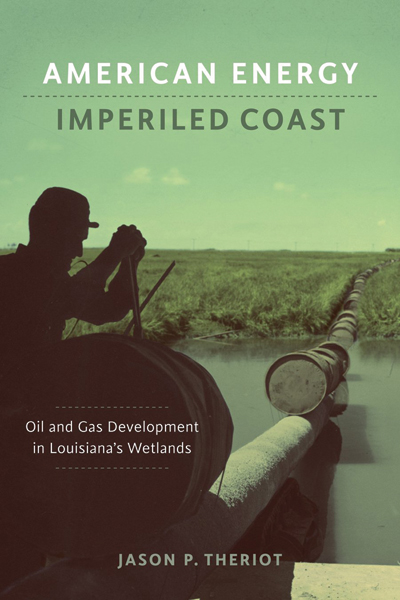 International Summit Hosted in Arnaudville
A creative place making summit brings together expertise of internationally respected scholars, artists, scientists, cultural citizens and organizations at NUNU Arts and Culture Collective in Arnaudville April 18-23. Developed with the assistance of the French Consulate in New Orleans, Semaine Francaise d'Arnaudville is a six-day cultural economy summit. Building on conversations that began last year, the 2014 Semaine Francaise furthers discourse on creative planning. Hosted by NUNU in partnership with Les Articulteurs of Redon, France, and the French Consulate, this summit serves as a platform for exchange of ideas. NUNU Arts and Culture Collective can be reached at (337) 453-3307 or nunucollective.org.

Anaconda in Morgan City
Technology University of Louisiana at Lafayette students and professors are developing for Swiftships a 35-foot-long special operation craft riverine known as the Anaconda that could help the military save lives. The Swiftships AN-2 Anaconda watercraft was recently test-piloted on the Atchafalaya River in Morgan City and is fitted with remote control technology. The technology currently being developed will have the ability to make accurate navigational decisions using sensors to detect dangers that feed into a computer to send almost instant controls back to the boat. U.S. Rep. Charles Boustany used an iPad to control the boat through the Atchafalaya during the Anaconda's recent trial run.

New Book Released on Wetlands
In this amazing, long-awaited new book, American Energy, Imperiled Coast: Oil and Gas Development in Louisiana's Wetlands (LSU Press; April 2014; $38 hardcover) author Jason P. Theriot explores the tension between oil and gas development and the land-loss crisis in Louisiana. His book offers an engaging analysis of both the impressive, albeit ecologically destructive engineering feats that characterized industrial growth in the region and the mounting environmental problems that threaten south Louisiana's communities, culture and "working" coast. As a historian and coastal Louisiana native, Theriot explains how pipeline technology enabled the expansion of oil and gas delivery, examining previously unseen photographs and company records, and traces the industry's far-reaching environmental footprint in the wetlands. Through detailed research presented in a lively and accessible narrative, Theriot pieces together decades of political, economic, social and cultural undertakings that clashed in the 1980s and 1990s, when local citizens, scientists, politicians, environmental groups and oil and gas interests began fighting over the causes and consequences of coastal land loss.

All Eyes on Erath
President Barack Obama has been watching Erath. He's apparently been enthralled with the first season of HBO's latest hit series, True Detective (starring Matthew McConaughey and Woody Harrelson). The gritty crime drama set around Erath and laced with references to other nearby towns including St. Martinville, Abbeville and Eunice, ended its first season March 9 with rave reviews. The New York Times reported that President Obama asked HBO chief executive, Richard Plepler at a state dinner for France in February, for early episodes of True Detective and Game of Thrones. The gripping eight-episode detective series tells the fictional account of a 1995 murder case of the young prostitute Dora Lange, who was murdered; her body was found nude near an oak tree in a sugarcane field outside of Erath. In reality, a young woman, Anita Touchet, was stabbed, murdered and left naked in a sugarcane field in Erath in 1979, and her daughter recently spoke out in the Abbeville Meridional. The case is still unsolved. Erath police chief Gerald Hebert, a 30-year-veteran in Vermilion Parish law enforcement, points out that "it is all fiction" since "there has not been a woman found murdered the way the lady was in the show." The script was written by New Orleans native Nic Pizzolatto, a 38-year-old former academic with next to no TV experience. He is now being hailed as the hottest thing in Holllywood. Unfortunately, Season 2 of True Detective isn't going to be filmed in Acadiana. And Harrelson and McConaughey are out, says Pizzolatto.

---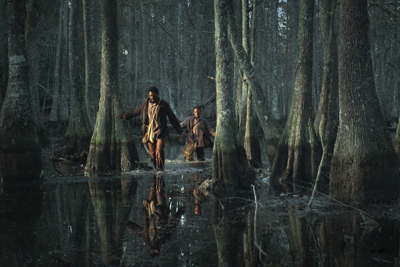 STILL FROM THE RETRIEVAL – photo courtesy of theretrieval.com
---
Lake Charles Prescription Discounts
A new program in Lake Charles offers savings on prescription drugs to residents without health insurance, a benefits plan, or if they have prescriptions that are not covered by insurance. The Prescription Discount Card is made available to residents in collaboration with the National league of Cities (NLC) and is made possible through the City of Lake Charles' membership in NLC. For information, call (888) 620-1749.

Indie Film in Lafayette
Vermilionville continues their role as a screening partner for the South Arts Circuit of Independent Filmmakers April 14 with the showing of The Retrieval by filmmaker Chris Eska, whose first feature, August Evening, won the Target Filmmaker Award. $10 admission includes entry into a raffle as well as a wine tasting that will accompany the film.
For information, visit vermilionville.org.

Sunset Heralds Garden Enthusiasts
The 18th annual Celebration of Herbs and Gardens is held May 3 in Sunset, showcasing everything for garden enthusiasts including herbal products, plants, pottery, garden art and other informative presentations, plus a children's area with games and face painting. All food and drinks are provided by the Sunset Garden Club. For information, visit sunsetherbfestival.com

Woodstock in Church Point
Check out the Cajun Woodstock in Church Point, a great family event to benefit St. Jude's Children's Hospital, April 26-27 featuring Cajun food, live Cajun and zydeco music, silent auctions, carnival rides, arts and crafts and a poker run, in Church Point's City Park.
For information, visit cajunwoodstock.com.

Once in a Blue Moon
Southern Living has recognized Lafayette's Blue Moon Saloon as among the "100 Best Bars in the South." Also, the International Trade Development Group, the advisory board to Le Centre International de Lafayette, has bestowed Blue Moon with the International Achievement Award, which will be presented during Festival International de Louisiane, held April 23-27 in downtown Lafayette. The official concert kickoff is at the Blue Moon Saloon featuring Dick Dale; performances by such greats as Zachary Richard and the Funky Meters are among the 100 other groups at the free festival, plus great food and crafts.
For information, visit festivalinternational.com.

Learn CPR in Cajundome
The 12th annual Heartstarter bystander learning program, held in the Cajundome on May 3 from 8 a.m.-10 a.m. or 10:30-12:30 p.m., can help save lives by training people to respond quickly. The class teaches CPR and is an invaluable resource; there will be demonstrations on administering CPR to an infant or child, along with how an Automated External Defibrillator (AED) works in saving a victim's life.There will be special training table areas for participants that are not able to kneel comfortably during training. Advanced registration is required by calling toll-free, (877) 242-4277.
---