NEW New Orleans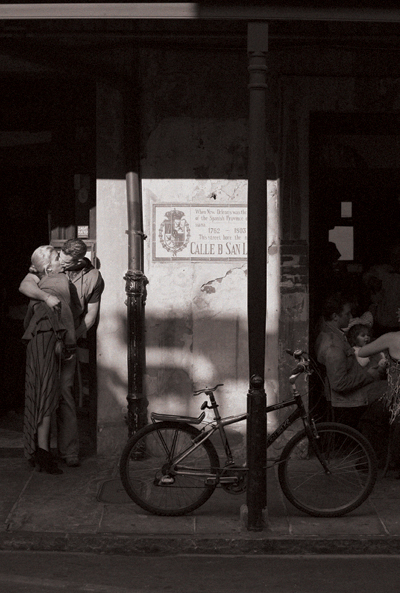 Scenario: one of your impulse-driven friends suggests a long weekend in New Orleans. The group texts begin, suggestions start to flow, plans emerge. Then a feeling of déjà vu hits. Isn't this the exact cocktail-fueled itinerary of our list trip? When the desire to laissez les bon temps rouler comes calling, why not shake things up a bit and incorporate a few of the new New Orleans joints? We've taken to the streets to find a few of the latest hotspots, concepts and activities that you and your krewe will want on your radar. And your social media feed….
For a nighttime dine, these new restaurants won't disappoint…
Cavan • Lula Distillery • Compere Lapin • Seaworthy • Maypop • Central City BBQ
Meril – Famed local Chef Emeril Lagasse brings a fun addition to the brunch scene in the Central Business District.
Tip: For dessert, ask for the unlisted menu item — cotton candy.
---
Brunch is the New Breakfast
Breakfast is what you eat all week while you're scrambling to get ready for work. Brunch is the way to eat the first meal of the day while on vacation. Catering to this very notion is Willa Jean. Start your day sunny-side up in front of the "U need a biscuit" brick wall and enjoy a leisurely brunch amongst the hustle bustle of the dapper servers and energetic atmosphere. Ideal for a group who has varying tastebuds, the open aired space of St. Roch Market, a modern southern food hall, houses several in-house food and beverage vendors so you can disperse and gather. Kenton's Food & Bourbon has introduced an interesting twist on a side dish – every brunch entree comes with coffee or tea and a drink of your choice: Chipotle Bloody Mary, Mimosa, or 2 oz Buffalo Trace Bourbon. Prefer your morning meal with a side of live jazz and a French Quarter balcony view? Cafe Sbisa is a hot spot. And since many restaurants close to play catch up and take a breather from the weekend, the coastal themed DTB on Oak Street will have you covered thanks to Friday – Monday brunch service.
Slumber Party
The Central Business District is home to the NOPSI, which touts a rooftop pool with sweeping skyscraper views and some of the softest bedding and terry cloth robes in the city. Not to mention 24-hour room service from restaurant Public Service. The Ace Hotel trends toward the hip set, thanks to cool kid elements like an in-house music venue in the lobby with entertainment nearly every night and supremely easy access to neighboring restaurants, a coffee house and eclectic shopping all on one block. If charming courtyards made of pink brick, minimalist chic rooms and a lively bar are on your checklist, the Catahoula Hotel is calling your name. For classic Southern comfort, look no further than the Garden District gem Henry Howard Hotel and get giddy over elements like brass instruments as fireplace decor and custom antique furnishings and finishes. On the flipside, recently opened new-wave hostels like The Drifter and The Quisby offer an alternative to the traditional hotel experience, still with an abundance of personality, comfort and clean elements.
A Spirit's Guide
The geaux cup culture in the Crescent City will often inspire the desire to tip back a few libations to keep the good times rolling. The mix of dive bars overflowing with personality and sophisticated establishments filled to the brim with refined and classic cocktails that are synonymous to the city make for a fabulous flow of options. But have you ever…seen a champagne saber? Swing by the picturesque courtyard at Brennan's every Friday to catch the fabulous saber when the clock strikes 5 p.m….had a vodka, gin or rum drink where the booze is made? Visit Lula Restaurant Distillery to see the magic happen – tours available….had a drink that was lit on fire? The Holy Water at Seaworthy at the Ace Hotel will light up your night….had caviar and with your champagne? Step into the sleek new bubbly bar Effervescence to give it a try….needed an afternoon jolt? The Cold Brew Old Fashioned at French Quarter locale Saint Cecilia will give you a buzz with a buzz…seen 16 beers on draft? Grab a cold one at Freret Beer Room from the rotating list.
Fall Festivals Gone Wild
Beignet Fest
CAC's Art for Arts' Sake
Crescent City Blues and BBQ
KREWE of Boo! Parade
Louisiana Seafood Festival
Ponderosa Stomp Festival
New Orleans Film Festival
Voodoo Music + Art Experience
New Orleans Fringe Festival
Words & Music Festival: A Literary Feast
Mirliton Festival
New Orleans Book Festival
Treme Creole Gumbo Festival
Celebration in the Oaks
Hell Yes Fest Comedy Festival
Oak Street Po-Boy Festival
---
Culture Fix
New Orleans is often all about living in the moment, but the city also loves to glance back to revel in its roots. Get a glimpse of the traditions and legends that make the city sing with pride…
New Orleans Museum of Art
Ashe Cultural Arts Center
New Orleans Jazz Museum at the Old U.S. Mint
National WWII Museum
Southern Food and Beverage Museum
Madame John's Legacy
The Historic New Orleans Collection
Visitor tip: the shop houses commemorative tricentennial souvenirs to celebrate the upcoming 300th birthday of New Orleans in 2018.
Retail Therapy
Strolling the streets for a little lagniappe is one of the great joys of travel, and New Orleans does its part to deliver unique finds that may result in you not being able to zip your suitcase. When in NOLA, start with the siren call of Royal Street in the French Quarter where the shop windows of Vintage 329 tempt with Chanel. Stationery store Color Cards is stacked with artful cards and postage to procure, and features scribe services from an on-site calligrapher. Take a jaunt down a side street in the Quarter and you'll discover one-of-a-kind finds like modern mystical jewelry from Porter Lyons and candles at Hundred Acre.
When it comes to procuring goods, Magazine Street pulls like a magnet, particularly with the openings of well-appointed decor spots like Sunday Shop, divine jewelry boutiques like Crowe and chic luxury label clothing stores like Pilot and Powell. A new shopping addition to the CBD, the South Market District offers specialty stores like art and design bookstore The Stacks and picturesque Avery Fine Parfumerie where you can shop for niche and hard to come by signature scents. And for a reliable visit for the essentials, make tracks to The Outlet Collection at Riverwalk to shop a mix of local and upscale nationwide stores in a pinch.
If You Have Kiddos in Tow…
New Orleans is certainly a playground for grown-ups, but there are plenty of family friendly activities you can hit if you've brought your under-aged krewe.
While at the Riverwalk Shopping Outlets, step right up to the Imperial Woodpecker Sno-ball cart, and then make beautiful music on the stand-up xylophones at Freenotes Harmony Park in Spanish Plaza. A charming bookstore like The French Library on Magazine Street is filled with francophile picture books and offers tea, cookies and game time. Make a beeline to the Bywater to explore Crescent Park. The flora and fauna on the riverfront is a beauty to behold, and the kids will love to climb the "Rusty Rainbow" bridge. Behind the botanical gardens at the New Orleans Museum of Art, kids will go wild for the amusement park themed Carousel Gardens and the adjacent fairytale inspired Storyland. If your young ones start asking for lunch, take them for the wildest bite they've ever had at Bug Appetit in the Audubon Butterfly Garden & Insectarium. Featured chefs will incorporate bugs into dishes for you to sample.
Souvenir Savvy
No trip is complete without a souvenir or two…or six. But shot glasses and coffee mugs are so passe. Instead, pick up a modern and locally themed memento to commemorate your visit. A few of our favorite things…
New Orleans map umbrella from Royal Praline Company
Streetcar bow tie from NOLA Couture
A pair of NOLA-inspired and named sunglasses from KREWE
Enamel pins ranging from Sazeracs to Shotgun Houses from Dirty Coast
A set of parasol socks from Bonfolk
Coffee table book Snippets of New Orleans from artist and illustrator Emma Fick
Shotgun House tote bag from Magda Boreysza from Fleurty Girl
Crescent City themed nail colors from Native Polish at Buff Beauty Salon