Meet Me at the Station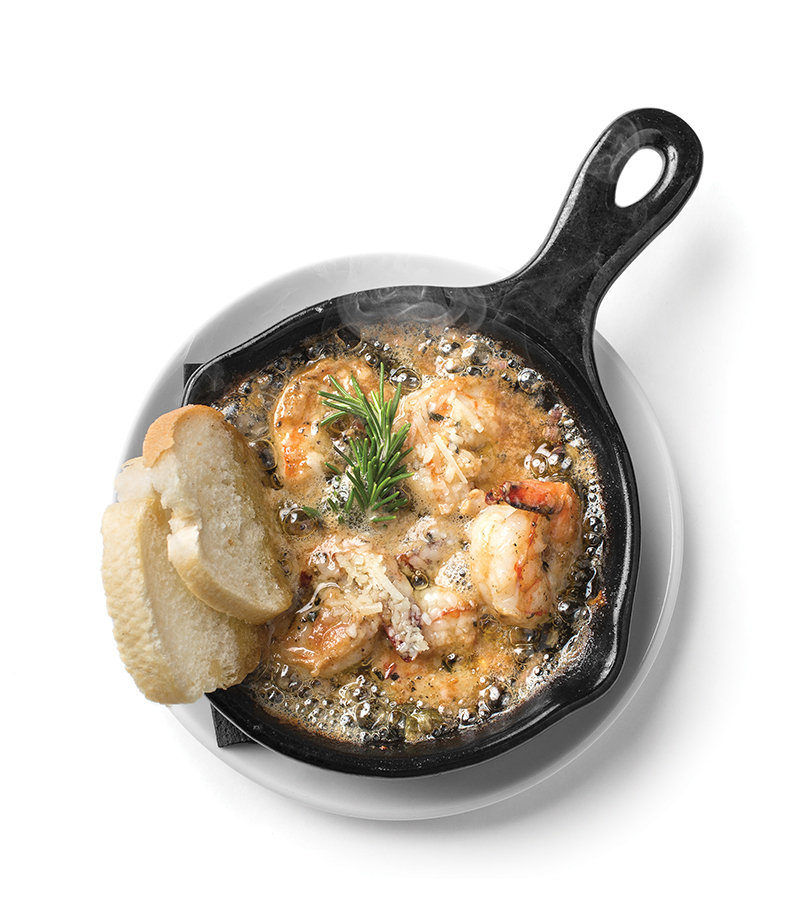 Bucktown cropped up in the late 19th century as squatters erected — on unincorporated land — tin-roofed hunting and fishing huts on stilts where the 17th Street Canal meets Lake Pontchartrain. The inhabitants lived off of the land and water.
The most refined establishment in the area was probably the bare bones schoolhouse that sat amidst a jail, saloons, gambling parlors, rowdy dance halls and, during Prohibition, speakeasies and whorehouses.
Those days were long gone when, as a child in the 1970s and '80s, I frequented the rickety Sid-Mar's restaurant with my family. The wooden building leaned on its pillars over the lake. The warped floors tilted and the screen doors shrieked, opening onto a porch with unadulterated views of the lake and piles of crab traps in the yard. Today neither the road outside nor Sid-Mar's exist, the former replaced by a massive and unsightly, but hugely reassuring, pumping facility, the latter washed into the lake by Hurricane Katrina.
With this, the area gave way to the civility it so long eschewed. In 2016 Chef Alison Vega-Knoll opened Station 6 about 30 feet and a world away from the ramshackle Sid-Mar's. After 10 years in the Caribbean she and her husband, Drew Knoll, returned to New Orleans and he became a partner in the seafood distributor New Orleans Seafood Company. It is a handy connection and the source for the top-notch Gulf seafood that is central to the menu of inspired, updated takes on the kind of humble seafood dishes once found at the area's many small family-oriented joints.
Vega-Knoll, also a partner in Cajun Caviar, uses her company's excellent choupique caviar to top a half dozen ice cold raw Gulf oysters which she serves with glasses of Champagne Lallier Grand Reserve Grand Cru Brut for $15 during her Tuesday through Thursday, 3 to 6 p.m. happy hour.
Each dish on the menu is carefully thought out and lovingly presented: Mamere's crabmeat casserole is served with rounds of toasted French bread; a special of escargot arrived hot and bubbling in pools of garlic butter with flecks of fresh parsley; tuna tartare topped with jicama, avocado and Cajun Caviar kissed with ghost pepper arrives atop house-made crackers; and sweet, briny jumbo Gulf shrimp sizzled in a ceramic vessel with butter, capers, lemon, Parmesan and more bread rounds to mop up the sauce.
A slab of delicate pompano was pan seared to have a crisp edge then topped with a heap of jumbo lump crabmeat and a hefty soft shell crab was fried and topped with a buttery sauté of almonds and yet more lumped crabmeat.
Save room for dessert. Seasonal cobbler is a mainstay as is the decadent buttermilk drop bread pudding with butterscotch sauce.
Station 6 105 Metairie Hammond Highway Bucktown (New Orleans) | 504-345-2936 | station6nola.com
Turkey & the Wolf 739 Jackson Avenue New Orleans | 504-218-7428 | turkeyandthewolf.com.
---
GOOD BETS

If Station 6 is the sublime, Turkey & the Wolf is the ridiculous. Named the best restaurant in the U.S. by Food & Wine in 2017, mismatched glasses featuring throwbacks like the Hamburglar keep time with rummage sale finds of Mawmaw's old china and a menu that was surely planned with a bong. The final effect is dizzying and dazzling. Sandwich choices include slabs of grilled house-made white Pullman-style loaf cradling fried bologna, molten American cheese and a handful of potato chips or toasted rye stuffed with melted collard greens, gooey Swiss cheese, pickled cherry pepper dressing, and coleslaw. Lamb neck is braised with caraway seeds then served with lemony yogurt sauce and pillows of roti. Knock it all back with one of the ever-changing cocktails like Snickerpoodle My Labradoodle (vodka, mint, cinnamon, rice milk and hellfire bitters). Save room for a weird dessert like soft serve vanilla ice cream topped with tahini and date molasses.