Les personnes: If You Braise It, They Will Come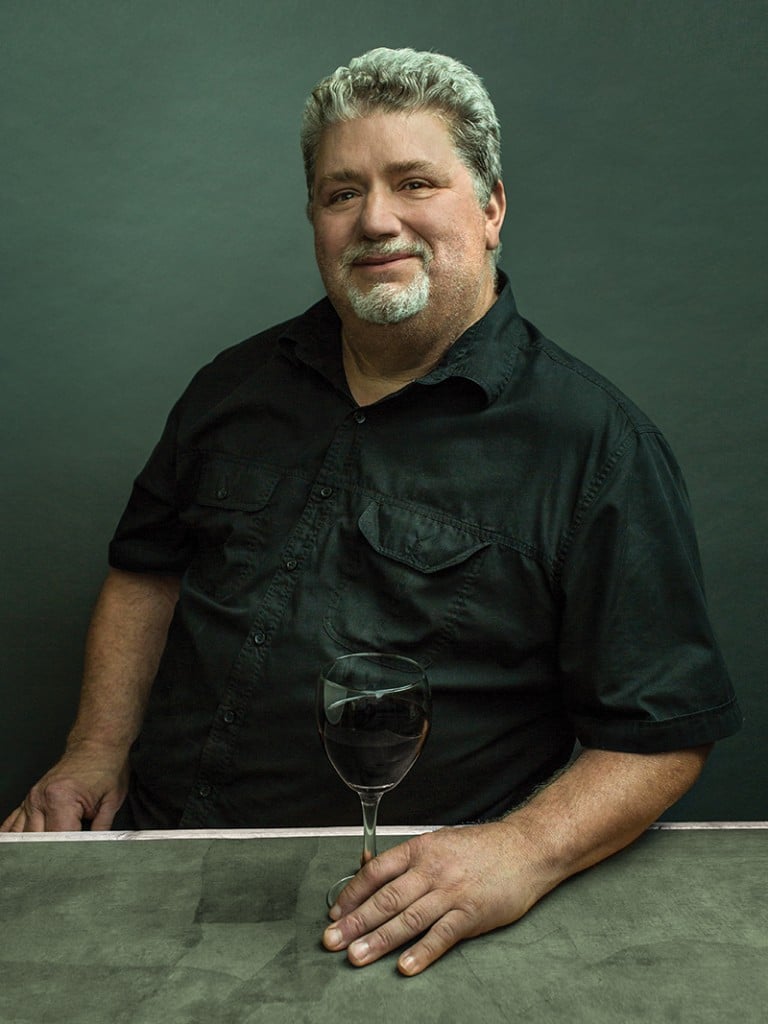 As far as Acadiana culinary destinations go, Café Josephine isn't the easiest to find.
So for the directionally-challenged who get lost along the way, just use the giant Town of Sunset water tower as a paint-peeling North Star and follow your nose…or the caravan of muddy trucks up ahead going to the same place.
"You know, you have to want to CRAVE my food," Chef Troy Bijeaux says. "Because you're probably not going to find this place by accident. Not that we're that far out, but in the 8 to 12 miles people come to get here, they're going to pass a lot of restaurants.
"They have to say, 'OK, we're going to Josephine's and I want that ribeye cap and I want that Zydeco Shrimp because I'm not going to get it anywhere else,'" Chef Troy continues. "Repeat business and word of mouth has been our saving grace."
Piloting this little restaurant that could and steering it toward what it is today — a thriving and respected culinary destination that attracts patrons from across the state — is easily the most pleasantly unexpected chapter in Bijeaux's professional story.
Like many fresh out of school, Bijeaux rode the oilfield roller coaster for 14 years before giving that unpredictable life a permanent rest so he could watch his kids grow. Later, as the owner and operator of a wood-flooring business, he was afforded the luxury of restoring old settings and turning them, as he says, "into a modern-day beauty."
"Kind of the same thing in the restaurant industry," Chef Troy says. "You begin with a quality, basic ingredient and you turn it into a modern-day beauty on a plate."
It's turns-of-phrase like that, always delivered in a roux-thick accent with just the right mix of humor and humility, that make Bijeaux's unintended culinary stardom all the more palatable. He'll voluntarily admit he's not classically trained, and that prior to Café Josephine's success he ran a meat market in the same locale that absolutely flopped. In just about every other sentence, he speaks about his wife, Melissa, hammering home the theme of consistency as the main reason for Café Josephine's positive reviews and full tables.
A thick-cut of a man who somehow isn't the least bit imposing, Bijeaux has been featured several times in-studio on local Lafayette morning news television programs. But where he really shines is inside the open-view grill area of Café Josephine, conducting a mouth-watering, protein-packed symphony nightly cooking various cuts of pork and Chicago prime beef over an open flame in what Bijeaux calls a "Coon Ass Hibachi."
"My culinary style is customer-based," Chef Troy says. "I give them what they ask for, not give them what I think they should want. When I'm cooking, I'm thinking of them as much as the dish I'm making. I listen to my customers. If they ask for certain things, I find them — whatever it may be.
"You know, myself, I like it hot. I like it with spice and jalapeños. But I had to learn that's not necessarily Cajun food. It's about a flavor."
It's also about a feeling at Café Josephine. Success hasn't changed it into something it's not – as tempting as it might have been to do so. The façade is simple – a hut-looking structure with a long porch decorated with a few hanging plants, all of it propped up by wooden pillars. The sign out by the road has those portable black letters that can slide in and out, not unlike most businesses up and down Acadiana's two-lane highways.
Inside, the vibe is comfortable bistro that just happens to serve meals that normally come with a dress code. Wrought-iron chairs. Standard wooden tabletops. Couple flowers in the middle to keep the salt and pepper shakers company. And that's about it. Quite literally, Café Josephine is all steak, minimal sizzle – a choice Bijeaux makes purposely so he can serve the best-quality product to customers without overly inflating the menu price.
"It's fine food meets casual dining," Chef Troy says. "One of our few problems is getting people to leave, which really isn't that bad of a problem. But if we switched to white tablecloth, I'd lose half my base. They want to be themselves. They want to feel at home.
"I don't care if you have dirty cowboy boots on and you've been in the field. Hey, that's fine with me. Come in and let me cook you something to eat."
---
INSIDE THE MENU
Chef Troy Bijeaux of Café Josephine delves deeper into some of his signature dishes
❶ SHRIMP AND GRITS
"It's a dish that's a staple in the South, but I pride myself on our shrimp and grits because we go through quite a process of making the Corn Maque Choux, adding the milk and cream, adding the roasted peppers and corn. It's a fine product. People that eat grits often say, 'Well, this is not grits.' And I assure them it is, it's just so fine.
"There's a bunch of time put into the grits, but then the shrimp on top are just succulently grilled. POW! You have that simplicity from the shrimp and all that complexity from the grits."
❷ CRABCAKES
"Solid crabmeat. Little bit of egg-white. Seasoning. Simplicity. I find the best jumbo lump crabmeat I can, freshest I can get, because at the end of the day, you're buying a crabcake. No filler. No crackers. No nothing."
❸ STEAKS (Several cuts)
"I'm proud of how we've evolved as a steakhouse. Nobody around here is looking for a little salt and pepper on top. They're looking for some flavor. My vision for a steak is for it to taste like you went outside, grilled it yourself, and brought it in for your wife — but better! Because we do this every day." 
---