Lazymoons for Lovers: Soak and Wallow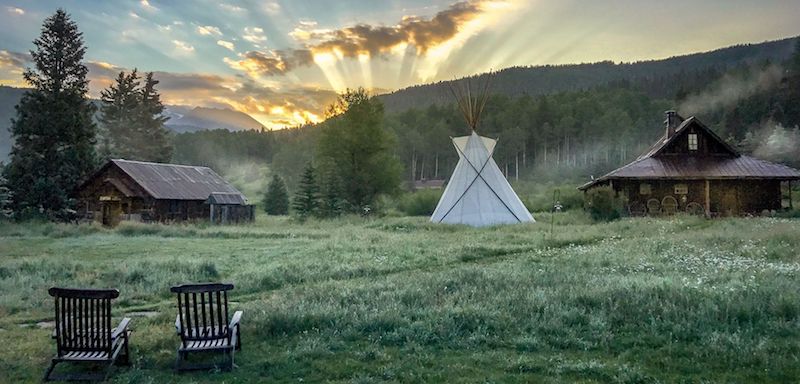 It's common for couples to dream up a fun, adventure-filled honeymoon full of activities. But, truth is that many couples are just exhausted once the honeymoon arrives. Months of planning and making decisions can tire a person out, and it's totally acceptable to chill out on your honeymoon. In the current issue of New Orleans Bride Magazine, travel editor Becca Hensley lays out some perfect "lazymoon" spots for the couple looking to relax a bit before heading back to the real world.
Today, we are highlighting a Colorado cabin getaway.
-KM
---
Soak and Wallow
Submerge your cares away at Dunton Hot Springs in Colorado's San Juan Mountains near Telluride. With cabins and teepees, this swanky resort redefines "glamping," occupying the old bones of an abandoned 19th-century mining town. Spread across 1,600-plus private acres of wilderness area, the resort offers plenty to do, but those disinclined to exertion will want to bathe the days away immersed in any of five (sulphur free) mineral hot springs — each containing a trace of naturally-occurring, relaxation-assuring, lithium. Opt for Well House, an exquisite cabin, which pipes the healing water directly into its deep soaking tub. You may never leave the premises. duntonhotsprings.com