Lafayette Parish Responders Race, Sept. 11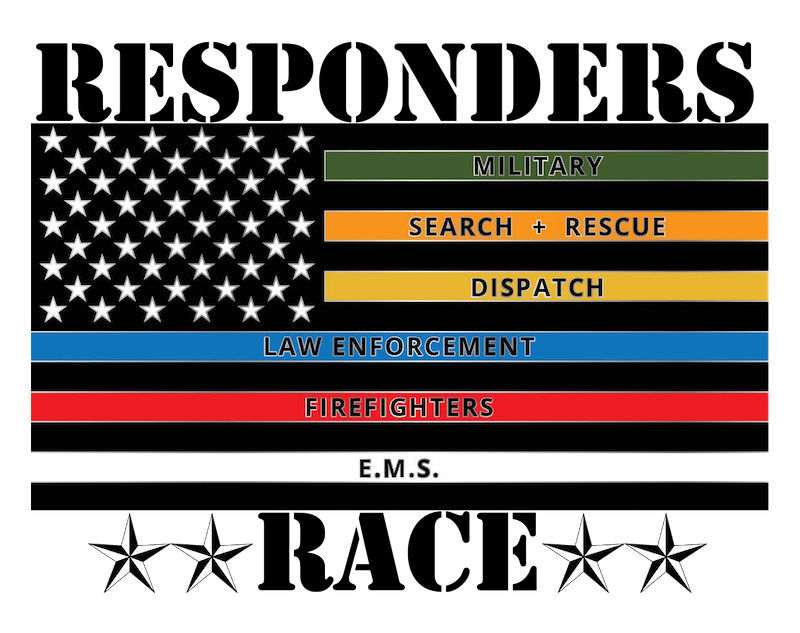 LAFAYETTE, La (press release) – T.R.A.I.L. & the City of Broussard are proud to announce the first annual Responders' Race on Saturday, Sept. 11. This community event is an opportunity for everyone to show support for their fire fighters, military, law enforcement, and medics who run to our sides when we need them most. Let's run by their side!
Hosted on the grounds of the beautiful Broussard Sports Complex at St. Julien Park, the event is not only to raise money for these nonprofits, but also an opportunity for First Responders and Civilians to run together in solidarity. COMMUNITY.  All events are open to everyone and all are welcome and encouraged to participate. There is something for everyone. We will have a 10K, 5k, 1-mile family Fun Run, the Full Battle Rattle race (which is the 5k in boots carrying 30 pounds of extra weight – like a weighted belt, vest, or backpack.)
Not just a Run!  Along with medals and prizes, the event includes live music by Jamie Bergeron & the Kickin' Cajuns, food & drinks provided after the race. Face painting & Family activities throughout the day! Among other things, LPSO will be bringing the BearCat (& more) and the Broussard FD will have a fire truck for kids to explore and ask millions of questions! Maybe Ember, BFD's dalmatian will make a cameo) First Responders who register in the month of July will run for free. LPSO's Bear Cat & Broussard FD's Truck for the kids to explore.
This fundraising event will not only help the First Responders of Louisiana and their families, but also help support T.R.A.I.L. projects. T.R.A.I.L. is dedicated to building, maintaining, & updating parks, paths, & trails for cycling, running, hiking, & paddling in Louisiana. First Responders of Louisiana, Inc.  raises money to help First Responders in their time of need. For more information on T.R.A.I.L. & First Responders of Louisiana, Inc. visit www.LATRAIL.org/about
Those interested in joining the wonderful list of Sponsors can contact Ms. Ray Cloutier: 337-739-0543 or Ray@LATRAIL.org
Come Run, Cheer, or Volunteer! To find out more visit www.RespondersRace.com