La Maison: Downsizing Simplified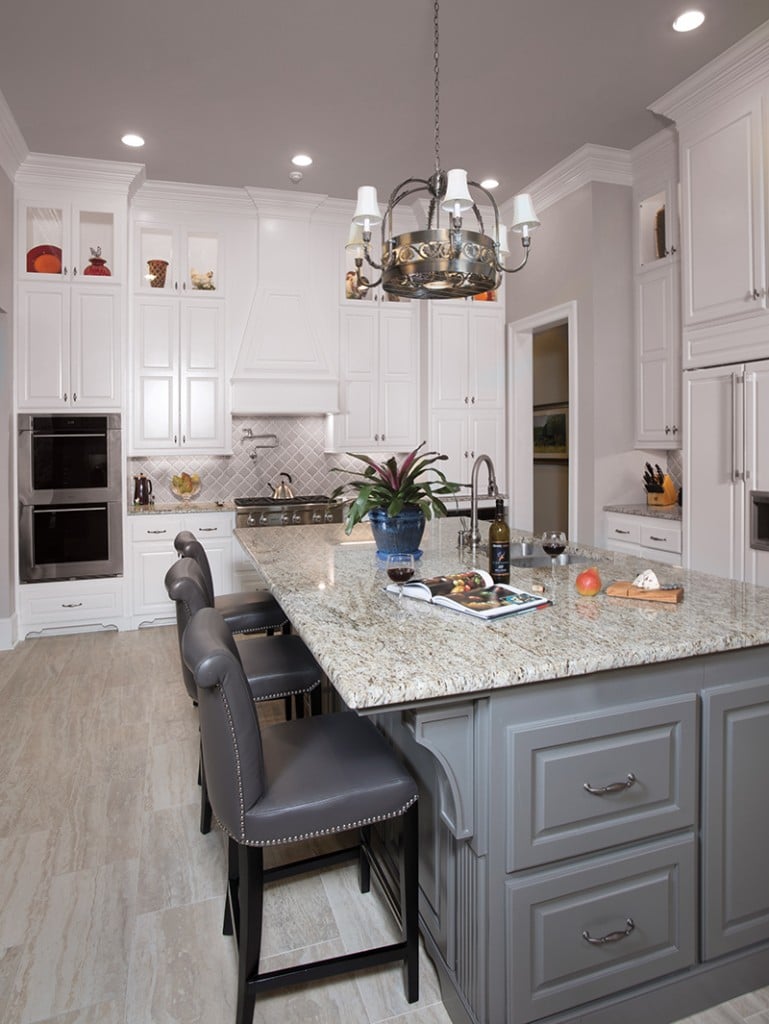 Family ties and an inclination for country living within a city motivated Drs. Johnette and Gary Frentz to build a custom home in Lafayette's scenic Audubon Plantation development. The retired physicians decided to dramatically downsize from their sprawling residence in Benton, Texas to a smaller 4,400-square-foot house to be near their son, an orthopedic surgeon, residing in River Ranch.
Completed in 2018 and built by Beau and Lisa McDaniel of C. Mac Construction, the entire project was achieved while the couple remained in Texas.
"This home was a collaboration based entirely on long distance communication," says Lisa, a designer. "Most custom homes require a fair amount of onsite question-and-answer sessions, but the Frentz project was the ultimate exception to that rule. They came to us, their own ideas in hand, and organized to the hilt. The Frentzes knew their selections well in advance and truly didn't need much assistance. They knew exactly what they wanted, and all I had to do was make sure they got it."
Essential to the design was a screened-in back porch featuring an outdoor living area and kitchen with pastoral views, a gazebo and lavish landscaping surrounding the house. Other requests included his and her offices and a gym, fully customized walk-in closets with pull-down rods at the ceiling to facilitate seasonal wardrobe changes, and elaborate brick inlays implemented along the front driveway.
The home's traditional architecture pays homage to a relaxed, comfortable lifestyle while its open layout speaks to an ease of entertaining.
"Years of living in New Orleans influenced the couple's classic style," says Lisa. "A well-appointed kitchen was important to the Frentzes, as cooking and sharing meals with family and friends is central to their lifestyle."
Open to the living room, the large gourmet kitchen is outfitted with glassed-in cabinets that stretch upwards to 12-foot ceilings.
"This was one of those rare, blessed projects where I was afforded the luxury of spending quality time getting to know brilliant, sharp-witted clients, without my having to do much work at all," says Lisa.
"The main aspect I enjoyed was the Frentzes, and their terrific sense of humor," says Beau. "I want us to enjoy retirement the way they do."
 The screened-in back porch envelopes an outdoor kitchen, casual living room and dining areas.
Beau and Lisa enjoy cocktails in the gazebo with Drs. Johnette and Gary Frentz.
---