Hospice of Acadiana Breaks Ground on 12-bed Inpatient Hospice House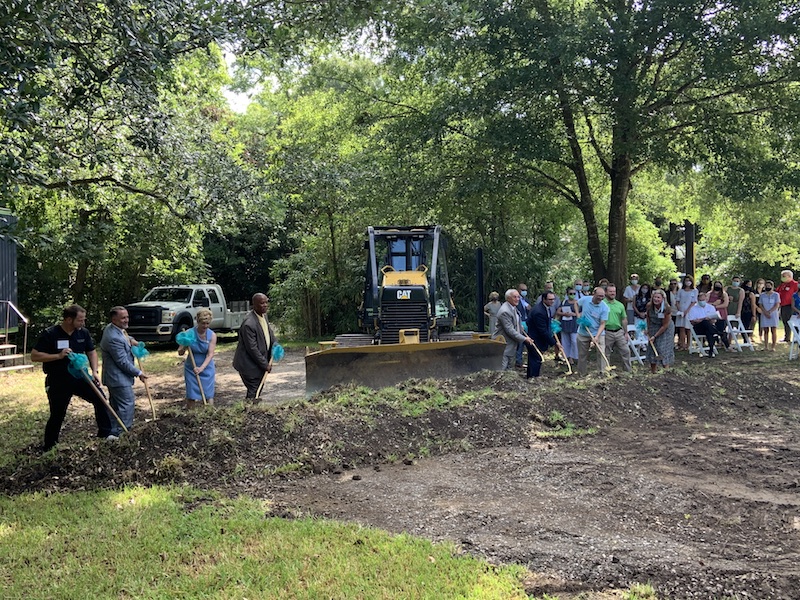 LAFAYETTE, La (press release) – Hospice of Acadiana broke ground on its to-be-built 12-bed inpatient hospice house, the Calcutta House. The 8,500 square foot hospice is scheduled to be complete June 2021. The Calcutta House will provide end-of-life care for those patients whose symptoms can't be managed in a home setting, or those patients who don't have a home or caregiver.
The project will cost $2.6 million, and so far Hospice of Acadiana has raised $1.3 million. Fundraising began just under a year ago, and despite the effects of Covid, they are hopeful to reach their goal by construction completion. 
Kacee Thompson, Executive Director of Hospice of Acadiana Foundation said "We are so grateful for all of the support we have received from the community thus far. Fundraising has slowed down a bit, but we are as committed as ever to see this project through; it's just too important for our patients and our community."
The project, which is named after humanitarian Mother Teresa, will feature 12 private patient suites, a family kitchen and living area, a private chapel, and consultation room. The Calcutta House will be located at 105 St. Christopher Street, adjacent to Hospice of Acadiana's existing campus on Johnston St. in Lafayette.
Hospice of Acadiana Foundation Board of Directors' President, Joe Giglio, said, "An inpatient hospice house is something Hospice of Acadiana has thought about for years. I know I speak for all of the board members, administration and staff, when I say, we are so excited to be able to now provide this much-needed, added service to our community."
The project team includes ACSW Architects, Montagnet & Domingue Engineering, Triad Construction Services, and Moran Construction Consultants.
Hospice of Acadiana, established in 1983, is Louisiana's oldest hospice and palliative care provider, and the only non-profit provider in Acadiana.  As a non-profit provider, patients receive all of the care they need, regardless of the cost or their ability to pay. HOA also offers several programs and services to the community at-large free of charge, including:  Grief Counseling, Loss and Transition Workshops, Camp Brave Hearts, Pet Peace of Mind, and the "We Honor Veterans" Program.  For more information, call (337) 232-1234 or visit www.hospiceacadiana.com.