Honeymoon Hotspots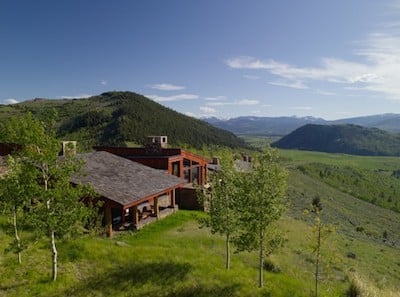 The wedding is over, the band has gone home; you and your honey are now set to gallivant into the sunset and off to your honeymoon. But where do you escape? Planning a honeymoon can be one of the most enjoyable parts of your impending nuptials. That first vacation as a married couple is special, romantic and loads of fun. Memories will be made and stories will be told, but where will you set the scene?
New Orleans Bride Magazine contributor Becca Hensley brings readers magical locations and honeymoon destinations for every type of couple.
In our new honeymoon series, we hope to bring readers new and exciting locations to take your first married retreat. The first location is a gorgeous, luscious green mountainous retreat in Wyoming.
Here's what Hensley says about Jackson Hole's Amangani:
Even the moose feel an affinity for the way Jackson Hole's Amangani in Wyoming melds into the mountainscape. They'll stare enviously as you cavort in the long-as-a-river infinity pool. Sleek, minimal, architecturally savvy, this opulent hotel showcases nature's handiwork with astonishing vistas of the Grand Tetons from every angle. In winter, ride the private dinner sleigh up the butte for an al fresco repast beneath the impossibly starry sky. Staff will arrange rose petals on your bed, chilled champagne on your terrace or bubbles in your semi-sunken tub — just ask.
If that isn't enough, just visit the Amangani's website. Gorgeous mountain views and striking photos of the hotels lodging and accommodations will have you signing up for a mountain retreat in no time.