Heavenly Hill Country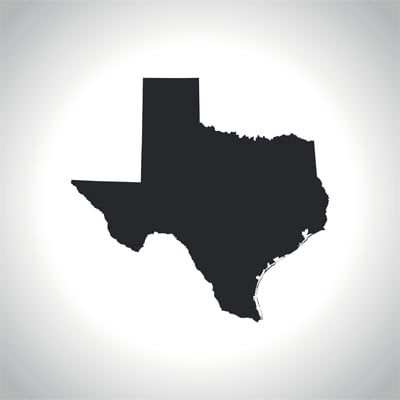 In springtime, Texas Hill Country roads meander through blankets of bluebonnets and peach-laden trees as well as outcroppings of prickly pear, live oaks, post oaks and mesquite trees. Sheep, goats and beef cattle dot the landscape — as do wineries, restaurants of every style and the occasional spa. There's no better time to fly into Austin, rent a car and drink in the joys of Louisiana's neighbor.
---
Austin Vibes
Laid-back and chic Texas hospitality
Start in the heart of Austin by checking into the South Congress Hotel (1603 Congress Ave., southcongresshotel.com), where floor-to-ceiling windows draw the neon-bedazzled, people-parading "SoCo" scene into your room. Décor melds midcentury-modern luxury with industrial touches such as concrete ceilings, dropping in Texas warmth with leather pulls on doors and drawers.
The sleek lobby bar's energy lures in locals as well as visitors, and the hotel's restaurants will enchant your palate, whether you choose a juicy steak or plump Gulf shrimp at Central Standard, risotto with butternut squash at the California-inspired Café No Sé or a tasting of about 20 Japanese-inspired bites at Otoko, where you're perched atop one of 12 coveted stools.
Join the avenue's shopping throng, and buy something with Austin flair. Across from the hotel, you'll find footwear at Allen's Boots and crazy-cool embroidered shirts (Sasquatch, anyone?) at Triple Z Threadz.

---
Spa Time
After the sensory impact of South Congress Avenue, you'll need the serenity of a spa and there's none better than Lake Austin Spa (1705 S. Quinlan Park Road, lakeaustin.com), less than an hour west of the city on Lake Austin. Not only does the spa offer more than 100 treatments from a calming river-rock massage to a new "weekend warrior" massage-and-stretch; but also you'll find a salon, pools, hot tubs, aquatic gardens, nature trails and fitness and wellness classes. Herbs grown on property season healthy, French-inspired cuisine and 40 elegant guest rooms facing the lake or hills offer an invitation to reflection.

---
Fredericksburg Wine and Dine
Head west to Fredericksburg, a limestone German town best known for 15 wine-tasting spots along U.S. 290. Among the best: Becker Vineyards (464 Becker Farms Road; beckervineyards.com; Tempranillo and Viognier are favorites) and Messina Hof (9996 U.S. 290; messinahof.com; try the Sangiovese).
Fredericksburg's restaurant sophistication might surprise you. Enjoy lunch at Vaudeville (230 E. Main St., vaudeville-living.com), a downstairs speakeasy-like space that becomes a supper club at night. Quiches (artichoke-chorizo-manchego was divine) arrive in a crunchy phyllo cup with a piquantly dressed salad. For dinner, Cabernet Grill (2805 Texas 16, cabernetgrill.com) showcases an extensive Texas wine list (try a flight sampler if you can't decide) paired with Angus beef, Texas quail or Gulf red snapper.

---
Resort Life
Rest your head in the quiet of the hills, where only an owl or dove might wake you. Perched off County Road 2242 halfway between Fredericksburg and Mason, Tres Lunas Resort (4887 Bucks Run Road, Mason; treslunasresort.com) is a quiet hacienda with a suite on each side of an infinity-edge pool that drops off into a meadow, showcasing the purple hills beyond. Enjoy a glass of wine (bring it with you from Fredericksburg; the inn doesn't have a liquor license) at sunset, when deer prowl the property. A separate three-bedroom house is also available.
Get lost in the fluffy bedding and drift off in absolute quiet. But, first you can opt for a house-made, three-course dinner that might be a Grand Marnier-sauced shrimp salad followed by perfectly smoked pork tenderloin and a tender chocolate bread pudding. This place knows how to spoil you with a hearty breakfast, too.

---
Shop in Mason
Then drive on into Mason and stop at Country Collectibles (424 Fort McKavitt St., masoncountrycollectibles.com) to shop for jewelry made with topaz found in the riverbeds and ravines of Mason County, Texas Topaz varies in color and clarity, like all gems, but pale blue dominates. Gaze upon the shop's (not for sale) 587-carat Grand Azure topaz.

---
Cozy Comfort
Drive south on U.S. 87 and find Comfort — the town, as well as the feeling. High Street, the three-block main street, offers a taste of true small-town Texas with upscale flair. Check into Hotel Faust (717 High St., hotelfaust.com), built in 1880 with a second wing added in 1894. It's been a hotel since day one, and the charm persists with lovingly chosen period furnishings such as wingback chairs and four-poster iron beds. Stay in one of eight rooms in the hotel and carriage house, the innkeeper's cabin, or an 1820s log cabin, all elegantly decorated with posh bathrooms.
You'll find surprises along High Street such as Bending Branch Winery (try the Texas Tannat) and a shop called Elephant Story, which donates part of its profits from its Asian-sourced clothing and gifts to elephant conservation efforts. You'll discover deftly prepared cuisine at 814: A Texas Bistro (713 High St., 814atexasbistro.com), right next to the hotel. Don't miss the soy-ginger-glazed Bandera quail.

---
New Braunfels-Bound
From here, San Antonio's just a hop-skip away, but first, throw on a pair of jeans and swing by New Braunfels for an afternoon of Texas-roots music and dancing at Gruene Hall (1281 Gruene Road, gruenehall.com). There's nothing fancy about Gruene (say "green") Hall. It's simply the oldest continuously-operating dance hall in Texas and the perfect place to scoot a boot (you did buy a pair at Allen's back in Austin, didn't you?) and raise a longneck.

---
Surprising San Antonio
So, now to San Antonio, with its myriad choices for luxury accommodations. Golfers might opt for the JW Marriott San Antonio Hill Country Resort & Spa (23808 Resort Parkway, marriott.com/hotels/travel/satjw-jw-marriott-san-antonio-hill-country-resort-and-spa/) on a hill north of the city, with its two PGA-tour courses as well as a water park, a 30-room spa and first-rate steaks in its fine-dining room, 18 Oaks.
On the Upper River Walk, the 27-room, intimate Hotel Havana (1015 Navarro St., havanasanantonio.com) is all about character, from the shabby-chic décor with '50s-style Smeg refrigerators to its clubby basement bar. The split-level penthouse, with its veranda and massive soaking tub, feels like a private retreat in the city.
Then there's Hotel Emma (136 E. Grayson St., thehotelemma.com) the crown jewel of the the ever-expanding Pearl Brewery complex just north downtown. Built in and around a former brewery, the Pearl's warren of restaurants, bars (including the new Jazz, TX) and shops requires a map, which Emma is pleased to provide.
As for the hotel, it's hard to imagine an 1880s brewery would somehow be redesigned, employing everything from an air-compression engine (in the lobby) to bottling and labeling machines (what fine chandeliers they make), to the point where it screams "Opulence!" to the high, wooden rafters. But, here you have exactly that.
Guests — and only guests — have access to a cozy two-story library where margaritas are served in the afternoon and coffee and breakfast treats (little pastries and parfaits) in the morning. Rooms, some in the original brew factory, add creative elegance (a frame around the flatscreen) to the turn-of-century, Southwestern theme. A sleek pool overlooks the Pearl complex. There's no on-property spa, but this spring, a Hiatus Spa is due to open in the building behind the hotel.
It's hard to choose among the Pearl's dinner offerings — the hotel's own Supper (prime rib or duck confit), upscale Italian Il Sogno (creamy risotto or bronzed branzino), reimagined Mexican street food at La Gloria (creative ceviches) shine among the dozen or so — but, first, do walk inside Hotel Emma's Sternewirth bar, curl up in a cozy banquette inside a fermentation tank (indeed, it is, and it's beautiful), and order your favorite classic cocktail. — yes, even a Sazerac. We promise, the Hill Country's got this.

---