Heart of Gold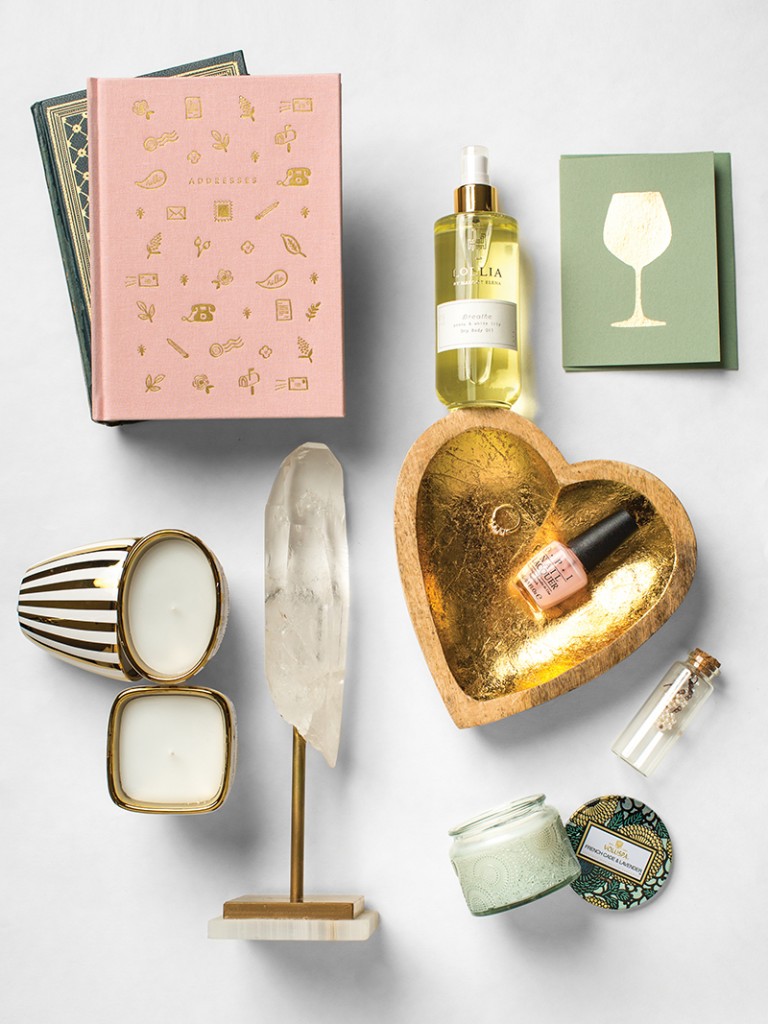 1: Address book
This stylish, hardcover address book keeps invitation destinations organized and wrapped safely in millennial pink and gold details. Caroline & Co.
2: Body oil
A soft floral body oil elevates self-care in a delicate, subtle way that won't overpower her perfume. Caroline & Co.
3: Olive wine card
Make a toast. Write a letter thanking her for lending her sparkle to your special day. Caroline & Co.
4: Candles
These gold and white candles are ideal finishing touches for her bedroom, bathroom, or study. Paul Michael Company.
5: Spire
Inspire clarity with this crystal spire, which acts as an edgy statement piece. Paul Michael Company.
6: Gold heart
A gorgeous golden catchall is perfect for her nightstand. Paul Michael Company.
7: Earrings
The message in this bottle is a fresh take on traditional pearl studs. These earrings feature brass wires and a small cluster of pearls. Paul Michael Company.
8: Candle
This rare French cade, lavender, eucalyptus and Spanish moss from Voluspa burns a unique aromatic experience reminiscent of Spanish oaks after summer rain. Polished.
---